| | | | |
| --- | --- | --- | --- |
| | Like it? PLEASE +1 it! Thanks! | | |
Simon Cowell Girlfriend
It might be hard for some American Idol fans to believe that somebody out there could actually be in love with the ruthless judge they see each week hurling out
insults
at contestants with merciless force and at lightening speed. But, stranger things have happened. She says it isn't easy being labeled the Simon Cowell girlfriend, but Terri Seymour wouldn't trade her position for anything in the world.
A correspondent for Extra TV, Terri Seymour has been on the arm of the Idol judge for over four years, although the two have known each other for more than 15 years. "We were friends in London," she recalls. "And he actually went on a couple of dates with my best friend. That's how I met him." The date with her best friend didn't work out, but Cowell and Seymour hit it off immediately. Since then, Seymour says it has been hard but interesting work being in a relationship with the hard-headed music producer.
"I keep him grounded," says Seymour, who has become the envy of many young girls across the country. "I like to think I keep him grounded, or at least I try." And that, she says, is no small task seeing as how Cowell is exactly the same off camera at home as when he's judging on American Idol. "He's always very honest, can say things in, you know, maybe not the way that we would say them," she says. "He can be a little harsh sometimes. He just says things the wrong way."
So, apparently, his harsh remarks aren't just limited to the young Idol wannabes. For Simon Cowell, girlfriend Seymour isn't even off limits. "He is always critiquing me," she says. But, whereas Idol contestants might not get the chance to fight back, Seymour does. "I give him as good as he gets," she says. "But he's not good at taking it, though. He can dish it out, but he doesn't like taking it."
Surprisingly, it isn't just his partner who is able to find some redeeming qualities in the man. In poll after poll, American Idol viewers report that it is actually Cowell's opinion of the contestants that counts more than that of fellow judges Randy Jackson and Paula Abdul. "I think it's just because he is really honest," says Seymour. "I think people just admire him for his honesty."
It is no easy task being known in public as the Simon Cowell girlfriend, according to Seymour. Rumours never stop swirling about Cowell's reported infidelity with various models, which puts a lot of pressure on the relationship. But, even harder is actually being that girlfriend. With a strict routine, Cowell has even gone so far as to outline times during the day when Seymour can and cannot speak to him. "There are no rules except when to stop talking," says Cowell. "Terri knows there are no questions after 11:30 pm. Seriously, don't even ask me the time."
Related Articles
High School Dropout: Simon Cowell's Early Years
Simon Cowell Bio
Lesson #5: Trust Your Gut
Simon Cowell and Paula Abdul
Simon Cowell Insults
Lesson #4: Be Honest
Lesson #1: Don't Compromise
The Dark Horse of Success: Cowell Becomes a Hit
Lesson #3: Take Rejection
Serial Entrepreneur: How Cowell Produced Success
American Inventor Simon Cowell
Lesson #2: Be Relentless
American Rejection - Successful entrepreneurs must ignore the experts!
Take baby steps to reach your dreams
Staying positive in business – Drive away the negatives
No One Appreciates Me
Hey Attorneys! Let Your Funky Side Fly!
What Can American Idol Teach You About Business
Pose and Smile – You Are On The Apprentice
Where the World Sees Junk, Africa Recycles

Free PDF Download
Simon Cowell and Paula Abdul
By Simon Cowell
Related Forum Posts
Re: TOURNAMENT - Who is a better entrepreneur - Simon Cowell or
Hi..........
Re: Hi..........
Re: A New Innovative Website Concept – What direction to take?
You Can Start From Some Where!
Share this article. Fund someone's dream.
Share this post and you'll help support entrepreneurs in Africa through our partnership with Kiva. Over
$50,000 raised
and counting -
Please keep sharing!
Learn more.
Featured Video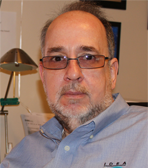 Expert author video by:
Edward R. Kundahl
,
Allentown Search Marketing Expert
| | | |
| --- | --- | --- |
| | Like this page? PLEASE +1 it! | |
Supporters: Thank you Sharon Galor of Toronto Salsa Lessons / Classes for your suggestions to make the newsletter look like the website and profile younger entrepreneurs like Jennifer Lopez and Sean Combs!