| | | | |
| --- | --- | --- | --- |
| | Like it? PLEASE +1 it! Thanks! | | |
Lesson #2: "If you look to lead, invest at least 40 percent of your time managing yourself"
"Here is the very heart and soul of the matter: If you look to lead, invest at least 40 percent of your time managing yourself – your ethics, character, principles, purpose, motivation, and conduct," said Hock. "Invest at least 30 percent managing those with authority over you, and 15 percent managing your peers. Use the remainder to induce those you 'work for' to understand and practice the theory."
One of the key factors behind a strong company, believed Hock, was an even stronger leader. But good leadership for Hock was something different than for most other CEOs.
"The obvious question always erupts," he said. "How do you manage superiors - bosses, regulators, associates, customers? The answer is equally obvious. You cannot. But can you understand them? Can you persuade them? Can you motivate them? Can you disturb them, influence them, forgive them? Can you set them an example? Eventually the proper word will emerge. Can you lead them?"
For Hock, leadership was not about control. It was not about dominating those that were seemingly under you. Instead, Hock proposed this method of cultivating true leadership:
"Think back to the best boss you ever had and the worst boss you ever had," he said. "Make a list of all things done to you that you abhorred. Don't do them to others, ever. Make another list of things done for you that you loved. Do them for others, always."
That was Hock's 60 second crash course in how to become a true leader.
"People are not things to be manipulated, labelled, boxed, bought and sold. Above all else, they are not human resource. They are entire human beings, containing the whole of the evolving universe, limitless until we start limiting them," Hock believed. "We must examine the concept of leading and following with new eyes. We must examine the concept of superior and subordinate with increasing scepticism. We must examine the concept of management and labour with new beliefs. And we must examine the nature of organizations that demand such distinctions with an entirely different consciousness."
For Hock, leadership was about inspiring the best in people, about lighting in them the same fire that he had for bringing a company to the top. Anybody could be taught how to perform a task, but a true leader was someone who inspired that person to not only complete the task, but to do so in ways that were more efficient, more creative, and more passionate.
After all, said Hock, "Given the right circumstances, from no more than dreams, determination, and the liberty to try, quite ordinary people consistently do extraordinary things."
As a leader, it was Hock's job to create those "right circumstances." It did not matter whether somebody was above him or below him in the traditional corporate sense. As a leader, Hock wanted to give the people around him the tools and the space they needed to thrive, and to help the company flourish.
Related Articles
80/20 – You Keep Hearing It – But What Are You Doing About It?
Small businesses, science/tech leaders, not the government, will lead us to a better future
The Power of Priorities
Leadership Predicament: Promotion by Anointment
What if Prioritising Was One of the Main Keys to Success?
Pre Sales Call Checklist Part Five Deeper Questioning
Lead Generation Best Practices: Dedicate Qualifying Resources
Five New Rules for Marketing
How Not to Lead
The 8020 Rule Fallacy In Sales
5 Tricks to be Able to Avoid Losing All of your Money using Managed Forex Accounts
Looking for Sales Leads | Don't Put Everything into the Social Media Basket
How To Help A Celebrity Get Help For Their Fears
How To Help A Loved One With Their Fears
How To Help A Friend With Their Phobias
When A Friends Struggles With Anxiety
How To Assist A Friend With Their Fears And Stresses
Helping A Friend With Their Fears
When A Friend Struggles With Fear And Their Phobias
Lesson #2: "You can't cut grass when it's covered with snow"

Free PDF Download
Dee Hock Quotes
By Dee Hock
Related Forum Posts
What's Your Website / Online Marketing Budget %?
Re: How To Become An Angel Investor
Re: Which is better when it comes to Multitasking?
Re: I made $5millions Liberty reserve and perfectmoney profit in
Re: Philately As An Online Business??
Share this article. Fund someone's dream.
Share this post and you'll help support entrepreneurs in Africa through our partnership with Kiva. Over
$50,000 raised
and counting -
Please keep sharing!
Learn more.
Featured

Expert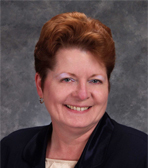 Leanne Hoagland-Smith
@coachlee
Visit website
| | | |
| --- | --- | --- |
| | Like this page? PLEASE +1 it! | |
Supporters: Thank you Sharon Galor of Toronto Salsa Lessons / Classes for your suggestions to make the newsletter look like the website and profile younger entrepreneurs like Jennifer Lopez and Sean Combs!