| | | | |
| --- | --- | --- | --- |
| | Like it? PLEASE +1 it! Thanks! | | |
Picture of Ray Kroc
To get a picture of Ray Kroc, billionaire
entrepreneur
and founder of the internationally successful
fast food
chain McDonald's, is to get a picture of a man whose ingenuity and determination could have no other outcome than success. He might not have invented the concept behind McDonald's – that owes itself to the MacDonald brothers in San Bernardino, California – but he knew a great idea when he saw one, and he never gave up on it.
Kroc was not in the best state of health when he first came across the MacDonald brother's hamburger operation. He was 52-years old, and had been suffering for years from a combination of arthritis, diabetes, and the loss of his bladder and
thyroid
in previous surgeries. However, he never lost his positive attitude or his faith in the future. "The best is ahead of me," he would always say.
The telling of this tale reveals the story of a simple and ordinary man, with less than ordinary dreams. How many people would think of starting up a new business in their 50s, not to mention with a myriad of health problems? Even many young entrepreneurs find themselves drained from all the energy it takes to successfully start up a company. How many people would place a mortgage on their own home to get enough money to get their business going? Much like the
golden arches
than shine brightly in the eyes of the over 54 million customers McDonald's serves daily around the world, the story of this entrepreneur is one of shining hope and perseverance.
There are many pictures of business and entrepreneurial success, but few demonstrate the persistence and dogged willpower like the picture of Ray Kroc. He was a tireless worker who was always on the lookout for new and hidden opportunities. When one customer purchased eight of the multi-mixers he was selling, Ray Kroc immediately got on a plane and visited that customer to see how they were using it. It turned out to be one of the greatest decisions of his life, when he met the MacDonald brothers and the idea for a national chain was born.
How many others would have done the same – boarded a plane to meet a customer after they purchased more than one of whatever product was being sold? How many others would have simply congratulated themselves on their sales success and moved on to the next customer? No, this entrepreneur had to satisfy his curiosity. It was that thirst for knowledge and new ventures that characterizes his life story.
When he died in 1984, the picture of Ray Kroc had been firmly cemented in U.S. history. Not only did he completely transform the fast
food industry
and American culture, but he did so at an age when many others were content to simply retire. That is the true picture of Ray Kroc – a man who never stopped, who never gave up, and who never took 'no' for an answer.
Related Articles
Lesson #4: Use Failure As A Catalyst for Success
Grinding Out Success: How Kroc Made McDonald's A Golden Triumph
Lesson #1: Take Your Business Seriously
The Burger King: Ray Kroc is Born
Lesson #2: You're Only As Good As The People You Hire
Lesson #3: Go Big or Go Home
Ray Kroc McDonalds
Lesson #5: Effective Marketing Makes All The Difference
Ray and Joan Kroc Center
Taking the Fast Food Industry by Storm: McDonald's Expands
Ray Kroc Fast Food
Ray Kroc Biography
Business Opportunity Ideas - How to Be a Businessman like Ray Kroc (McDonald\\\'s)
Rule #14: Every Picture Demands a Caption
Advice for a High Growth Company - Ask Evan
It's E-Time!
Take baby steps to reach your dreams
PICTURE YOUR REALITY
Entrepreneurs – Feeling a Little Jaded and Want to Fire up Your Enthusiasm Again?
BILL GATES ON SUCCESS

Free PDF Download
Picture of Ray Kroc
By Ray Kroc
Related Forum Posts
Re: TOURNAMENT (Round#3) - Who is a better entrepreneur Steve Jo
Ray Kroc was 52 When He Started!
Re: TOURNAMENT - We're creating a tournament to find the greates
Hello, I'm a newbie too
In A Previous Life...
Share this article. Fund someone's dream.
Share this post and you'll help support entrepreneurs in Africa through our partnership with Kiva. Over
$50,000 raised
and counting -
Please keep sharing!
Learn more.
Featured

Expert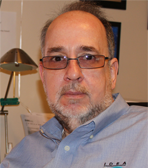 Edward R. Kundahl
@ideaman55
Visit website
| | | |
| --- | --- | --- |
| | Like this page? PLEASE +1 it! | |
Supporters: Thank you Sharon Galor of Toronto Salsa Lessons / Classes for your suggestions to make the newsletter look like the website and profile younger entrepreneurs like Jennifer Lopez and Sean Combs!