| | | | |
| --- | --- | --- | --- |
| | Like it? PLEASE +1 it! Thanks! | | |
Ray and Joan Kroc Center
The Ray and Joan Kroc Center is just one of the many philanthropic ventures spearheaded by the wife of the McDonald's founder. Located in Ronaldo, San Diego, the Ray and Joan Kroc Center is a 12.4-acre center designed to support families, education, recreation and cultural arts.
When the McDonald's founder passed away in 1984, he left behind his billion dollar fortune to his third wife, Joan Beverly Kroc. Four years later, she donated $87 million of the fortune she had inherited from her late
billionaire
husband to the Salvation Army. $47 million of this gift was meant to build and equip this Center, while the other $40 million was placed into an endowment to help subsidize its operating budget. It was four years in the making, and took over 350 volunteers to put together and plan, but it finally opened its doors on June 1, 2002. Joan Kroc was herself a special guest at the opening.
Key components of the compound are an aquatic center complete with water therapy services, a 56-000 square foot fully-equipped gymnasium, the only ice arena in southern San Diego County, a 30-foot tall rock-climbing wall, a 33,000 square foot performing arts center that houses a 600-seat theatre with a motorized orchestra pit, dance studio and orchestra room, an education center, and office space for the Salvation Army. All the facilities are open to members as well as the general public.
Ray and Joan Kroc first met in a piano bar in St. Paul, Minnesota, in 1957, where Ray Kroc was working. They kept up a secret relationship until both had divorced from their other spouses, and finally married each other in 1969. For most of her married life, Joan Kroc would devote herself to philanthropic causes in an effort to share the large fortune her husband had amassed over the years. When Joan Kroc died of brain cancer in 2003, she left a $1.5 billion gift to the Salvation Army in order to continue developing branches of the Ray and Joan Kroc Center throughout the U.S.
While she was alive, Joan Kroc diligently did her homework into the Salvation Army. Was this the right organization to partner with she wanted to know. In a few instances, she even went so far as playing the role of a community member in need at various Salvation Army locations in order to asses the quality of their services. She was impressed with what she found.
According to the trust she left behind, all branches of the Ray and Joan Kroc Center are to be highly visible and accessible to particularly lower-income families. They were also instructed to have high quality facilities, with programs that cover education, fitness, arts, and worship. From Atlanta, Georgia, to Salem, Oregon, to Dayton, Ohio, and Detroit, Michigan, today there are plans to build a Ray and Joan Kroc Center in every region of the U.S.
Related Articles
Lesson #4: Use Failure As A Catalyst for Success
Grinding Out Success: How Kroc Made McDonald's A Golden Triumph
Lesson #1: Take Your Business Seriously
The Burger King: Ray Kroc is Born
Lesson #2: You're Only As Good As The People You Hire
Lesson #3: Go Big or Go Home
Ray Kroc McDonalds
Lesson #5: Effective Marketing Makes All The Difference
Taking the Fast Food Industry by Storm: McDonald's Expands
Ray Kroc Fast Food
Picture of Ray Kroc
Eliminating Objections to Price
Frustrated Network Marketer - Needs vs. Wants
Ray Kroc Biography
Business Opportunity Ideas - How to Be a Businessman like Ray Kroc (McDonald\\\'s)
Starting a business...what options are available?
Starting a business…what are my options?
Do's and Don'ts of Networking
Measurement and Feedback are Vital to Improvement
Advice for a High Growth Company - Ask Evan

Free PDF Download
Picture of Ray Kroc
By Ray Kroc
Related Forum Posts
Re: TOURNAMENT (Round#3) - Who is a better entrepreneur Steve Jo
Re: Quote of the Day - Ted Turner
Ray Kroc was 52 When He Started!
Re: Franchise of a popular call center
Re: TOURNAMENT - We're creating a tournament to find the greates
Share this article. Fund someone's dream.
Share this post and you'll help support entrepreneurs in Africa through our partnership with Kiva. Over
$50,000 raised
and counting -
Please keep sharing!
Learn more.
Featured

Expert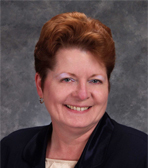 Leanne Hoagland-Smith
@coachlee
Visit website
| | | |
| --- | --- | --- |
| | Like this page? PLEASE +1 it! | |
Supporters: Thank you Sharon Galor of Toronto Salsa Lessons / Classes for your suggestions to make the newsletter look like the website and profile younger entrepreneurs like Jennifer Lopez and Sean Combs!