| | | | |
| --- | --- | --- | --- |
| | Like it? PLEASE +1 it! Thanks! | | |
The Self-Assembled Billionaire: Ingvar Kamprad is Born
While he may not be a household name, the company that Ingvar Kamprad founded certainly is. IKEA is the top home furniture retailer in the world, with over 90,000 employees working in its 200-plus stores, and annual revenues in excess of $10 billion. Indeed, next to the Bible, the annual IKEA catalogue is the most widely distributed publication in the world. From his humble beginnings in the south of Sweden, Kamprad has used his entrepreneurial drive to become the richest man in the world, with a net worth of $28 billion.
Ingvar Kamprad was born on March 30, 1926 in the small village of Agunnaryd, Sweden and raised on a farm called Elmtaryd. In 1897, Kamprad's grandfather had killed himself with a gun when he realized that he could not pay the mortgage on their family farm. Through a combination of sheer willpower and hard work, it was Kamprad's widowed grandmother who would save the farm from bankruptcy. This was a lesson that would come to have a profound impact on Kamprad's life in later years. However, the lesson was not an immediate one for the young Kamprad.
Because he was always reluctant to wake up early in the morning and help his father milk the cows, Kamprad's parents worried their son would not amount to much. "You sleepyhead!" his father would say. "You'll never make anything of yourself!" However, that all changed when Kamprad received an alarm clock for his birthday. "Now, by jimmy, I'm going to start a new life," he said with determination. Kamprad began setting the alarm for 5:50am every day, and removed the 'off' button. This was a major turning point in the young Kamprad's life; he began to focus on achievement rather than sleep.
Kamprad's aptitude for entrepreneurship was evident at an early age. Before he had even turned ten years old, Kamprad had discovered that by buying matches in bulk from Stockholm, he could sell them at higher prices in his own hometown, thus realizing a small profit. He would then invest whatever earnings he had made into expansion; from fish to seeds to Christmas tree decorations, Kamprad began to branch out.
When Kamprad was
17 years
old, his father gave him a cash reward for doing so well in school. Kamprad took this
money
and created his own small company, which he would call IKEA. The name was a combination of Kamprad's initials (I.K.) and the first letters of the farm and the village where he had grown up, Elmtaryd and Agunnaryd. Initially, the company continued to focus on the smaller products Kamprad had begun with, primarily bidding for contracts to supply pencils.
Soon, the company was expanding into wallets, watches, jewelry and stockings. Within five years of starting up, Kamprad had outgrown his ability to call customers individually. He decided to launch a mail order operation, and sent out his products with the local milk van's daily rounds.
It was in 1947 that Kamprad would hit upon a product so successful that it would come to revolutionize not only IKEA, but also the industry as a whole.
Related Articles
Business Ideas: Billionaire Leadership Lessons from Ingvar Kamprad (IKEA)
Do It Yourself: Kamprad's Guide To Success
Lesson #2: The Best Leadership is by Example
Lesson #4: Mistakes are a Must on the Road to Success
Lesson #3: Time is an Entrepreneur's Best Asset
Lesson #1: Take Your Cue from the Customer
Building Piece by Piece: IKEA Becomes an Industry Leader
Lesson #5: Commit to Reaching Beyond Your Stores
"Financial Freedom" – Not a Life of Opulence!
The Every Mans Guide to Incredible Wealth
How He Built An Empire: J.P. Morgan's Success Factors
Change
What is the Most Important Business Skill for an Entrepreneur
Facts About Oprah Winfrey
Article #28 Looking For A Business That Works Fast In As Little As Six Months?
Reaching the Pinnacle of Success: How Sir Alan Sugar Succeeded in Business
I can't help but wonder if I were born in any other time…
Repeat!
The Wine Giant: How Ernest Gallo Got His Start
Momentum Moves Mountains

Free PDF Download
Ingvar Kamprad Quotes
By Ingvar Kamprad
Related Forum Posts
Re: New from Seattle, USA
Re: Just a simple comparison & contrast of our truths in crisis.
Greetings fellow entrepreneurs
Why Rebrand Your Business?
Re: History of Women in Business in the United States
Share this article. Fund someone's dream.
Share this post and you'll help support entrepreneurs in Africa through our partnership with Kiva. Over
$50,000 raised
and counting -
Please keep sharing!
Learn more.
Featured Video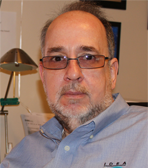 Expert author video by:
Edward R. Kundahl
,
Allentown Search Marketing Expert
| | | |
| --- | --- | --- |
| | Like this page? PLEASE +1 it! | |
Supporters: Thank you Sharon Galor of Toronto Salsa Lessons / Classes for your suggestions to make the newsletter look like the website and profile younger entrepreneurs like Jennifer Lopez and Sean Combs!