| | | | |
| --- | --- | --- | --- |
| | Like it? PLEASE +1 it! Thanks! | | |
Ingvar Kamprad Articles
The Self-Assembled Billionaire: Ingvar Kamprad is Born
While he may not be a household name, the company that Ingvar Kamprad founded certainly is. IKEA is the top home furniture retailer in the world, with over 90,000 employees working in its 200-plus stores, and annual revenues in excess of $10 billion. Indeed, next to the Bible, the annual IKEA catalogue is the most widely distributed publication in the world. From his humble beginnings in the south of Sweden, Kamprad has used his entrepreneurial drive to become the richest man in the world, with a net worth of $28 billion.
Building Piece by Piece: IKEA Becomes an Industry Leader
"It is our duty to expand," said Kamprad. "Those who cannot or will not join us are to be pitied…A glorious future!"
Lesson #1: Take Your Cue from the Customer
"The temples of design in places like Milan or God knows where overflow with beautiful, original furniture that costs extortionate amounts of money," says Kamprad. "The vast majority of people don't have six figure amounts in the bank and don't live in enormous apartments…it is for just such people that I created Ikea. For everybody who wants a comfortable house in which to live well. A need that crosses all countries, races and religions."
Lesson #2: The Best Leadership is by Example
"If there is such a thing as good leadership, it is to give a good example," says Kamprad. "I have to do so for all the Ikea employees."
Lesson #3: Time is an Entrepreneur's Best Asset
"Time is your most important resource," says Kamprad. "You can do so much in ten minutes. Ten minutes, once gone, are gone for good."
Lesson #4: Mistakes are a Must on the Road to Success
"Only those who are asleep make no mistakes," says Kamprad. "There are few people who have made so many fiascos in my life as I have."
Lesson #5: Commit to Reaching Beyond Your Stores
You would be hard-pressed to find someone today who does not own a piece of IKEA furniture, or at least know someone who does. What is perhaps lesser acknowledged about the company, however, is its commitment to social and environmental initiatives that have given it a reach that extends beyond its corporate walls.
Do It Yourself: Kamprad's Guide To Success
"What else could I do at my age?" Kamprad asks. "Grow tomatoes in an allotment behind the house? I don't know how to do anything apart from sell furniture. I am your classic, specialized idiot." From one of the most remote, poverty-stricken corners of Sweden to becoming one of the world's richest men, Kamprad broke the rules of retail when he created IKEA. And, it worked. Just how did Kamprad do it?
Ingvar Kamprad Quotes
Ingvar Kamprad Quotes
Share this article. Fund someone's dream.
Share this post and you'll help support entrepreneurs in Africa through our partnership with Kiva. Over
$50,000 raised
and counting -
Please keep sharing!
Learn more.
Featured

Expert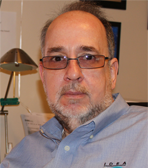 Edward R. Kundahl
@ideaman55
Visit website
| | | |
| --- | --- | --- |
| | Like this page? PLEASE +1 it! | |
Supporters: Thank you Sharon Galor of Toronto Salsa Lessons / Classes for your suggestions to make the newsletter look like the website and profile younger entrepreneurs like Jennifer Lopez and Sean Combs!