| | | | |
| --- | --- | --- | --- |
| | Like it? PLEASE +1 it! Thanks! | | |
Going, Going, Gone: eBay Takes Off
In 1991, Omidyar joined forces with three friends to launch his first startup, Ink Development Corp. A pen-based computing company, Ink was later renamed eShop Inc. and Omidyar continued to work as a
software engineer
for the business for the next three years. In 1994, Omidyar was hired as a developer services engineer for General Magic, a mobile communication platform company. Two years later, eShop was bought out by Microsoft, but that would not be the end of Omidyar's fascination with online shopping.
One day, when Omidyar was 28 years old, he had a conversation with his wife, Pamela Wesley, that would forever change his life. A fellow Tufts graduate in biology, Wesley mentioned to her husband an old hobby of hers – collecting and trading Pez candy dispensers. There was a nationwide community for trading these dispensers, but nothing within the San Francisco Bay Area, where the two resided.
Omidyar was intrigued with the possibilities; how could he best develop an online venue for direct person-to-person auction of collectible items? On September 4, 1995, Omidyar launched his solution. Under the title Auction Web, Omidyar created a simple prototype of a webpage that allowed people to post and sell collectible items for free. Almost immediately, business was booming. People began auctioning a wide range of products from all across the nation.
Omidyar began charging a small fee for the ability to post an item for sale on his site, newly renamed eBay after Echo Bay (echobay.com was already taken). Initially, Omidyar just wanted to cover his internet service provider costs. However, soon he was earning more from eBay than he was at General Magic, so he decided to quit and devote himself 100 percent to his new company.
In 1997, Omidyar began an aggressive advertising and marketing campaign. In just a few months, eBay was hosting almost
one million
auctions a day. The next year, eBay went public in a sale that made billionaires out of both Omidyar and eBay President Jeffrey Skoll, a Stanford MBA who joined the company in 1996. Since then, the price of eBay stock has risen by over 1,400 percent.
Since its incorporation, Omidyar has served as the company's Chairman of the Board. Initially, he also served as Chief Financial Officer, President and CEO, but gradually brought on other people to fill these positions. In 2004, eBay's gross sales were estimated to be $34 billion, ranking the company as the 59th largest gross domestic product in the world, just behind Kuwait. With roughly 100 million registered users, eBay is now looking into expanding throughout Europe and Asia.
Today, Omidyar spends most of his time devoted to philanthropic efforts, particularly to the Omidyar Network he established in 2004 in order to fund social entrepreneurship initiatives. He also recently donated $100 million to create the Omidyar-Tufts Microfinance Fund with the aim of spurring entrepreneurship in developing countries. Omidyar sees "business as a tool for social good" and it is to this end that he now devotes his life.
Related Articles
How To Create Your Own eBay About Me Page
You Should Be Very Careful on Ebay
Earning Money On eBay - 3 Important Tips
Selling on eBay: How to Help Local Business Sell Their Products on eBay
Steps You Need To Take To Start Your Own Ebay Internet Business
The Difference Between A LIVE Online Auction And eBay.
Work At Home By Selling On eBay
Time Management For A Buck
One On One with Pierre Omidyar
Taxing eBay Part Deux
Do You Pay Taxes On eBay Income
Ebay Hints for Newbie Internet Marketers
To Buy or Sell on Ebay for Profit:
How To Make Big Money On eBay Selling Other Peoples Stuff
Mobile App Use to Increase Exponentially and Why that is Good News for Business
Hot Selling Products on eBay: Earn Money Online Selling
Make Money Online With eBay
Lesson #3: Nice Guys Can Finish First
Beyond Excellence: The "Berserk Standard"
4 Tips to Get a High Price and Earn Money On eBay

Free PDF Download
Pierre Omidyar Quotes
By Pierre Omidyar
Related Forum Posts
How Important is Feedback in eBay?
Re: New Year Resolutions...
Selling on eBay
Re: Hi everyone
Re: New Year Resolutions...
Share this article. Fund someone's dream.
Share this post and you'll help support entrepreneurs in Africa through our partnership with Kiva. Over
$50,000 raised
and counting -
Please keep sharing!
Learn more.
Featured Article
Are You Brand Worthy Four Simple Questions to assess your brand ability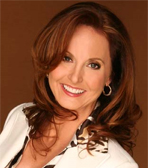 By
Kim Castle
,
Business Brand Creation
| | | |
| --- | --- | --- |
| | Like this page? PLEASE +1 it! | |
Supporters: Thank you Sharon Galor of Toronto Salsa Lessons / Classes for your suggestions to make the newsletter look like the website and profile younger entrepreneurs like Jennifer Lopez and Sean Combs!