| | | | |
| --- | --- | --- | --- |
| | Like it? PLEASE +1 it! Thanks! | | |
Lesson #3: Promote the Principle of Professional Discipline
"While you are responsible to your clients for sales results, you are responsible to
consumers
for the kind of advertising you bring into their homes," said Ogilvy. "I abhor advertising that is blatant, dull, or dishonest. Agencies which transgress this principle are not widely respected." When it came to running his advertising agency, Ogilvy was a professional to the core. He insisted on maintaining the highest of standards in both the ads the company created and the way he treated the people with whom he worked.
"Never run an
advertisement
you would not want your own family to see," said Ogilvy. "Never write an advertisement which you wouldn't want your own family to read." He might have been just as focused on creating an ad that would sell, but when it came to exactly how those ads would sell, Ogilvy stood out from the crowd. Whereas much of the advertising industry was, and continues to be focused on the dollars at the end of the road at the expense of anything else, Ogilvy refused to sacrifice his
integrity
or that of his agency. "You wouldn't tell lies to your own wife," he told other advertising executives. "Don't tell them to mine."
Ogilvy didn't care about being particularly entertaining in his ads. "People don't buy a new detergent because the manufacturer told a joke on television last night," he said. Instead, he believed that if people were going to buy a product, they were going to do so because of a promised benefit. And, he was not about to lie about that promise.
When it came to professional discipline, Ogilvy claimed to prefer "the discipline of knowledge to the chaos of ignorance." It was to this end that he insisted everyone at his agency "pursue knowledge the way a pig pursues truffles." Advertisements that came out of Ogilvy & Mather were going to be truthful and packed with information about the product.
A key component of promoting integrity and the discipline of knowledge throughout his institution entailed instituting several training programs for young advertising professionals. Ogilvy would codify knowledge into slide and film presentations, which he called Magic Lanterns, and show them to his up and coming staff. "Great hospitals do two things," he said. "They look after patients, and they teach young doctors. We look after clients, and we teach young advertising people."
In addition to adequately training his staff, Ogilvy insisted upon treating them with integrity and respect. "Do not summon people to your office - it frightens them," he said. "Instead go to see them in their offices. This makes you visible throughout the agency. A Chairman who never wanders about his agency becomes a hermit, out of touch with his staff."
Ogilvy wanted his agency to always be run by the kind of men who command respect, "not phonies, zeros or bastards," he said. It was in leading by example that Ogilvy was able to maintain high standards of professional discipline in all of his and his agency's actions.
Related Articles
Lessons to learn from the book Good to Great
Discipline Is A Beautiful Word
Personal Discipline
If You Do Not Conquer Self, You Will Be Conquered By Self
Three Marketing Lessons from Realtors
Success principle: Treat everybody respectfully
Improve with Discipline and Persevere
The "adjacent possibility"
You may be more disciplined than you think!
Proven Principles for Profitability In Your Business
Disagreeing With Brian Tracy: Self-Discipline Is Not The Most Important Success Principle
Why Businesses Succeed
Success Requires Discipline
If the "Dog Whisperer" Was Your Sales Manager
Jump start your Day, the Attitude of Discipline Way!
Which are you, the Ant or the Grasshopper?
How to Write Good Website Content
Correlation between self discipline and productivity
The Routes to Discipline
The Pareto Principle Of Time Management

Free PDF Download
David Ogilvy Quotes
By David Ogilvy
Related Forum Posts
Search Engine Mentor and Enterprenure
Re: Blog sells for up to $15 million
Re: Ways to Boost Productivity
Re: Make millions with this software
Re: Auto-DM's on Twitter
Share this article. Fund someone's dream.
Share this post and you'll help support entrepreneurs in Africa through our partnership with Kiva. Over
$50,000 raised
and counting -
Please keep sharing!
Learn more.
Featured

Expert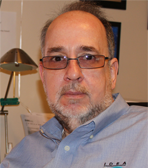 Edward R. Kundahl
@ideaman55
Visit website
| | | |
| --- | --- | --- |
| | Like this page? PLEASE +1 it! | |
Supporters: Thank you Sharon Galor of Toronto Salsa Lessons / Classes for your suggestions to make the newsletter look like the website and profile younger entrepreneurs like Jennifer Lopez and Sean Combs!