| | | | |
| --- | --- | --- | --- |
| | Like it? PLEASE +1 it! Thanks! | | |
David Ogilvy Articles
The Father of Advertising: The Early Years of David Ogilvy
In 1975, he was called by Time Magazine "the most sought-after wizard in the advertising industry." David Ogilvy wasn't always the advertising wizard he later became. From serving in the army as a British Intelligence officer, to being a traveling salesman, to working as a hotel chef, Ogilvy took the long road to success.
Mastering the Message: Ogilvy Becomes the Most Wanted Man in Advertising
"Don't bunt," Ogilvy once said. "Aim out of the ball park. Aim for the company of immortals." It was with this attitude that Ogilvy returned to New York and decided to start up his own advertising agency. With the financial backing of his former employers Mather & Crowther, the company Hewitt, Ogilvy, Benson & Mather was founded in 1948. He had never written an advertisement in his life, and had only $6,000 to his name, but it was a dream that Ogilvy wanted to see through.
Lesson #1: Creative Brilliance is the Bridge to Success
"It takes a big idea to attract the attention of consumers and get them to buy your product," wrote Ogilvy. "Unless your advertising contains a big idea, it will pass like a ship in the night. I doubt if more than one campaign in a hundred contains a big idea." Ogilvy was an advertising executive who praised the virtues of creativity; if an ad didn't sell, it was because it wasn't creative. His years of experience taught him that people were not going to buy a product if the ad was boring; only interest and curiosity would entice people to buy.
Lesson #2: Rewards Are In the Results for Clients
"In the modern world of business, it is useless to be a creative, original thinker unless you can also sell what you create," said Ogilvy. "We sell – or else."
Lesson #3: Promote the Principle of Professional Discipline
"While you are responsible to your clients for sales results, you are responsible to consumers for the kind of advertising you bring into their homes," said Ogilvy. "I abhor advertising that is blatant, dull, or dishonest. Agencies which transgress this principle are not widely respected." When it came to running his advertising agency, Ogilvy was a professional to the core. He insisted on maintaining the highest of standards in both the ads the company created and the way he treated the people with whom he worked.
Lesson #4: Never Underestimate the Power of Research
Ogilvy came from a background in research; in his early years he had worked for the world-renowned George Gallup Audience Research Institute, which he later called "the luckiest break of my life." It was at Gallup that Ogilvy learned about research and its importance in advertising. In fact, research became so central to Ogilvy's philosophy of creating advertising that when he opened his own agency in 1952, Ogilvy billed himself as Research Director.
Lesson #5: Tend to Your Team to Create a Company of Giants
Every so often, Ogilvy would send each of his directors a set of Russian nesting dolls, where inside the largest doll would be a small one, and then a smaller one, and so on. In the smallest doll, he would place a piece of paper that read: "If we hire people who are smaller than we are, we will become a company of dwarfs. If we hire people who are larger than we are, we'll become a company of giants."
The Message Behind the Man: How Ogilvy Achieved Success
Thirty-three years after he first began his own advertising agency, Ogilvy wrote a memo to his staff entitled "Will Any Agency Hire This Man?" In it, he wrote, "He is 38, and unemployed. He dropped out of college. He has been a cook, a salesman, a diplomatist and a farmer. He knows nothing about marketing and has never written any copy. He professes to be interested in advertising as a career (at the age of 38!) and is ready to go to work for $5,000 a year." Fortunately, a London firm did hire him, and there was no looking back for Ogilvy. How he did someone with no advertising experience end up shaping the entire industry?
David Ogilvy Quotes
David Ogilvy Quotes
Share this article. Fund someone's dream.
Share this post and you'll help support entrepreneurs in Africa through our partnership with Kiva. Over
$50,000 raised
and counting -
Please keep sharing!
Learn more.
Featured Article
Small Business Success The 21 Essential Pieces for Your Business Success Puzzle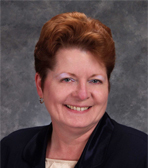 By
Leanne Hoagland-Smith
,
Chicago Sales Coach
| | | |
| --- | --- | --- |
| | Like this page? PLEASE +1 it! | |
Supporters: Thank you Sharon Galor of Toronto Salsa Lessons / Classes for your suggestions to make the newsletter look like the website and profile younger entrepreneurs like Jennifer Lopez and Sean Combs!