| | | | |
| --- | --- | --- | --- |
| | Like it? PLEASE +1 it! Thanks! | | |
The Pizza Pope: The Early Years of Tom Monaghan
When Tom Monaghan was a young boy, he wanted to be three things: a
shortstop
for the Detroit Tigers, a priest, and an architect; founder of a multi-billion dollar
pizza
company was not on the list. However, that is exactly what Monaghan would become. Since launching Domino's Pizza in 1960, Monaghan has grown the company into an empire, with over 8,000 locations in more than 54 countries around the world, and sales that exceed $4.6 billion. Nevertheless, the story of Monaghan's life was not always as sweet as the success he would later achieve.
Thomas S. Monaghan had a challenging childhood. Born on March 25, 1937, in Ann Arbor, Michigan, his father passed away on Christmas Eve when the young Monaghan was just four years old. "My father was my
hero
and my favourite person in the world," he recalls. The death proved equally difficult for Monaghan's mother, who found herself unable to cope with the responsibilities of being a single parent. With her weekly salary of only $27.50, she was left with little choice but to send her two sons to the St. Joseph's Home for Children, a local
orphanage
run by a group of Polish nuns.
From the second grade, Monaghan says he grew up determined to be a priest. "I entered the
seminary
in tenth grade, but got kicked out," he recalls, "I think probably because I was more rambunctious than most kids." He returned to regular school but never managed to get good grades, placing last among his 44 classmates. "They weren't even going to graduate me, but I pleaded with a nun," says Monaghan. "She said, 'Well, you got good marks in the seminary, so I'll let you graduate. But don't ever ask me to recommend you for college.'"
Following high school, Monaghan used his savings to enroll in Ferris State College in Big Rapids, Michigan. "I went for a quarter, earned good marks, and got accepted at the University of Michigan," he says. "But I didn't have any money." As a result, Monaghan dropped out of college and hitchhiked to Chicago to look for employment. Instead of taking on a job, Monaghan decided to take advantage of the GI Bill to attend college for free.
In 1956, Monaghan enlisted in the Marines, which would mark a major turning point in his life. "It was the best thing that ever happened to me," he recalls. "I attribute my success in business to the Marine Corps." When he finished his military service in 1959, Monaghan went back to university, this time with an interest in architecture. However, he was again unable to pay for his books and thus forced to drop out after just three weeks.
It was after a conversation in 1960 with his brother, a
mailman
in Ann Arbor, that Monaghan's life would take a new direction. A friend of his brother's was selling a
pizza shop
in Ypsilanti, Michigan, called DomiNick's. His
brother
was interested but afraid to buy into it alone. "I was having problems paying my way through school, so I said yes," recalls Monaghan. With a $900 loan from the bank and a 15-minute lesson in pizza-making from Dominick, the brother's had opened their new pizzeria and were off.
Related Articles
Lesson #2: Don't Dream About Being Good, Dream About Being the Best!
Beneath All the Toppings: How Monaghan Grew Domino's into a Pizza Empire
Lesson #3: Dare to Take a Chance and Be the First
The Dough Starts Flying: Domino's Takes Off
Lesson #5: Religion and Business Can Go Hand in Hand
Grow Your Profits By Encouraging Your Customers To Increase Their Spending Each Time They Buy
Lesson #4: Get Your Motivation from Love, Not Money
Lesson #1: You Can Achieve Anything You Set Your Mind To
DOMINO'S PIZZA FOUNDER TOM MONAGHAN HAS PUT HIS MONEY WHERE HIS VALUES ARE
Australian Pizza Chain, Pizza Capers Franchise plans to go global, foray into India and Singapore
Papa Murphy\'s is the Papa of All Pizza Chains
Find marketing partners
What Does Pizza Teach You About Setting up Your Business for Success?
Failing To Succeed
Why Own A Papa Murphy's?
Is a Papa Murphy's Franchise Right for You?
Papa Murphy\'s Franchise Among the Best
Are "Ground Floor" Franchises Right for Me?
Pizza Industry Latest Facts and Figures
Change Your Ways or Go Out of Business

Free PDF Download
Tom Monaghan Quotes
By Tom Monaghan
Related Forum Posts
Re: Any franchising horror story?
Re: Any franchising horror story?
Dragon's Den Ryerson Prof.
Re: Quote of the Day - "Early to bed, early to rise, work like h
Re: Walk with the successful people with their heads in the clou
Share this article. Fund someone's dream.
Share this post and you'll help support entrepreneurs in Africa through our partnership with Kiva. Over
$50,000 raised
and counting -
Please keep sharing!
Learn more.
Featured

Expert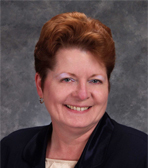 Leanne Hoagland-Smith
@coachlee
Visit website
| | | |
| --- | --- | --- |
| | Like this page? PLEASE +1 it! | |
Supporters: Thank you Sharon Galor of Toronto Salsa Lessons / Classes for your suggestions to make the newsletter look like the website and profile younger entrepreneurs like Jennifer Lopez and Sean Combs!