| | | | |
| --- | --- | --- | --- |
| | Like it? PLEASE +1 it! Thanks! | | |
Seasons of Success: How Sharp Took His Hotel To The Top
"I started just from building one [hotel], it worked so let's build another, and it worked so three went to four," recalls Sharp. "It's a matter of what I call stepping-stones." He may not have set out to create the world's largest network of luxury hotels, but that is exactly what happened. In the over
forty years
since he first entered the business, Sharp has taken the
hotel industry
by storm, transforming the idea of service and quality, and doing things on his own terms. What were the factors that helped this Canadian
hotelier
succeed?
Leadership: "Leaders have to set a pattern of behaviour for others to follow," says Sharp.
He believes that trust – in integrity and openness – is the measure of a good leader. He thus strove to cultivate these qualities in himself in order to motivate and bring out the best in his employees. "By nurturing the full potential of every willing worker from top to bottom," says Sharp, "I believe that businesses can tap a unique source of leadership and success for the 21st Century."
Focus: In his early days, Sharpe was faced with many skeptics. For almost five years, he knocked on door after door looking for investors, with no success. It was the determination with which Sharpe wanted to achieve his single goal of building a hotel that kept him going. "If someone had told me 'Look, you're going to start today and spend the next five years wasting your time trying to get this thing start', I would have said I can't do that," says Sharp. "But you never think about what it's going to take of you. Think: I've got it now."
Service: "With China, India, Russia and other developing countries growing in market importance, recognition and appreciation of a brand name will not only help gain market share but also open up many, many opportunities for development," says Sharp. Throughout his career, Sharp has striven to ensure that his brand name is synonymous with quality. From the interlocking bricks of the driveways at Four Seasons hotels, no detail was too small for Sharp in his goal to provide the highest quality service possible to his guests.
Consideration: "Do unto others as you would have them do unto you," says Sharp. "That set in place the culture of the company, which gave us service, which allowed us to become the best." Whether it was helping his employees after the Asian tsunami or refusing to fire his staff when business went bad after 9/11, Sharp was able to rise to the top on a platform of having treated others as he would want in return.
Management: Sharp's vision had to do with service. He didn't want to get involved in the ownerships issues surrounding his hotels; he just wanted to run a high-quality hotel. By refusing to follow the path of his competitors, and developing his own unique management schemes, Sharp was able to develop his
comparative advantage
and rise above the rest.
"Every road will have a detour and bumps," says Sharp. "The choices are the forks in the road. Usually when you understand something and feel good it gives you the will to persevere, overcome the skepticism and see through the negative side that people present." Sharp certainly had many detours along the way, but because he had passion for what he was doing, he refused to give up. "Whatever you do, don't ever use a crutch, and don't ever think of having an excuse for not having said, 'Yeah, I did my best.'"
Related Articles
Lesson #5: Find Your Comparative Advantage and Step Beyond the Standard
Lesson #4: The 'Golden Rule' Is Your Golden Ticket To Success
Lesson #2: Success Comes From Pursuing A Single-Purpose Goal
Lesson #3: Take Care Of Your Customers And They Will Take Care Of You
His Finest Season: Sharp Creates a Life of Luxury
Head Hotelier in the Making: The Early Years of Isadore "Issy" Sharp
Business Ideas: 3 Ways to Prevent Employees From Losing Interest In You (Issy Sharp Lessons)
Why Me?
Hotel Franchising
Lesson #1: Leadership Is Not To Be Taken Lightly
Chavana Spa forays into India with Four Points by Sheraton property Navi Mumbai
Booking Business Travel Lodging Myth
Key card electricity control
Wyndham Hotel Group signs four franchise agreements in India
Shooting Your Own Hotel Images
Hooray Crush Is Over
Business Travel: Staying Connected when You Are Away for a Long Time
Ambassador/Communication Skills Mastery and the Power of Words
Perks of a Good, Demanding Job
Best Western India Franchise to add 10 more hotels by 2009 end

Free PDF Download
Isadore "Issy" Sharp Quotes
By Issy Sharp
Related Forum Posts
"Issy" Sharp - Four Seasons Profile
Isadore Sharp
Re: Everything will be okay in the end. If it's not okay, it's n
Re: THE SECRET TO SUCCESS IS ALL IN YOUR HEAD...RIGHT NOW!!!
Great Meeting locations
Share this article. Fund someone's dream.
Share this post and you'll help support entrepreneurs in Africa through our partnership with Kiva. Over
$50,000 raised
and counting -
Please keep sharing!
Learn more.
Featured Article
Work On Your Business A Key Factor For Achieving Small Business Growth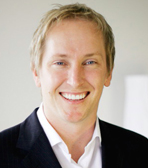 By
Casey Gollan
,
Melbourne Business Coaching
| | | |
| --- | --- | --- |
| | Like this page? PLEASE +1 it! | |
Supporters: Thank you Sharon Galor of Toronto Salsa Lessons / Classes for your suggestions to make the newsletter look like the website and profile younger entrepreneurs like Jennifer Lopez and Sean Combs!