Are You Ready to Start a Franchise?
---
---
Free PDF Download
Factoring Offers Hope for Companies Struggling with Cash Flow - By Michael Hemenway
---
Entering the
franchise
business is a
momentous decision
for both the
franchisor
and the franchisee. Itís necessary that you judge yourself (and your business) very well before offering
franchise business
for sale. Similarly, due diligence is necessary before starting a franchise. Below are some
pointers
to help you understand whether you are ready to join the franchise business:
If you are a franchisor
The first thing you need to understand about franchising is that itís a totally different business format. Whatever rules and formulas you have been using till now may or may not have the same effects in the franchising world. You are required to start from the beginning when you wish to offer franchise business for sale. Here, you have to check out first how adaptable your
business model
is. Your
franchisees
must easily duplicate your formula of work in their environment for the
franchise system
to work. Hence, you must test your business model in a prototype location before entering the franchise world. Then you will also need a new team of workers to oversee your franchise business. Moreover, you will also require enough
money
to maintain them. So, make sure you can afford this
time and money
for the new business without hampering your original business. If all these fall into place, then you are ready to franchise.
If you are a franchisee
The
job
stress and disillusion with corporate America may lead anyone to think about starting a franchise. But the decision to join should not be spontaneous; if you are truly interested, you must research various areas before signing any franchise agreement. The first thing you are supposed to investigate is your reason for joining the franchise industry. Then you should know how much money you can invest. Donít forget to ask the lending institutes about their loan terms. Also, ask your
family members
and friends to find an investor or a partner. Lastly, make sure whether your family is ready to support your decision of starting a franchise.
Conclusion
Whichever side of the business you represent, it will be better if you go for the expert franchise consultants. For a franchisor looking forward to learn how to franchise a business, the consultants are the best source. They will show the
franchisors
the defects (if thereís any) of their business model and also help in writing the UFOC and getting required licenses. For a franchisee, the franchise consultants will pair them with the perfect franchisor and help them in selecting site, getting finance and other associated things.
Related Articles
Franchising First Steps
Franchises
How to Start A Franchise
Franchise Fees Produce Income, but be Careful
Franchising is a Design-Build Program
Franchising with all its Success
How Franchisee Start-ups Can Accelerate Sales Growth
Questions to Ask Before Buying a Franchise
How To Evaluate A Franchise Opportunity
Franchise Manual is designed to help new franchisees understand how to operated the franchise business
Quiznos: What Went Wrong
Franchise Agreements The Basics
Low Cost Franchises Offer Way to Own Your Own Business
Is Buying into a Franchise right for you
About 60% of all franchise opportunities have less than 50 units.
Why Use a Franchise Consultant?
Did you know: NIIT Franchise was present in Malaysia in 1997?
Open a Franchise in Your Town
How to franchise your business
Be in Business for yourself, but not by yourself
Free PDF Download
Factoring Offers Hope for Companies Struggling with Cash Flow - By Michael Hemenway
About the Author: Michael Hemenway



RSS for Michael's articles - Visit Michael's website
Founder/CEO of brandEXPANSION the only firm of its kind serving all aspects of franchising. With our industry background and successful franchise units established around the world, we have a time tested strategy to assist you in locating, developing, advertising, marketing and executing the optimal franchisor and franchisee strategy. brandEXPANSION brings over a dozen years of hands on experience in the field. This gives us an insiderís perspective on the business of franchising, which is an invaluable asset in supporting your objectives. We simplify the franchise experience by providing on going consulting and support designed to deliver the most profitable franchise investment you can attain. brandEXPANSION has placed franchise units in over 1000 locations nationwide. This includes the strategy and writing of franchise documents, over 600 franchise real estate locations selected, over 200 construction projects completed and over 250 proven franchise companies currently represented. The company also operates the leading franchise-industry social networking site, http://www.FranchiseUltraLounge.com.
Click here to visit Michael's website.

More from Michael Hemenway
What You Should Know About Your Franchisor Before Signing On
Franchising Continues to Work Better Than a StandAlone Business
Low Cost Franchises Offer Way to Own Your Own Business
Factoring Can Provide Funds for Businesses in a Cash Flow Crunch
Maintain a good working relationship with your franchisor

Related Forum Posts
Re: Enticing Franchises - Top 9 List
Re: Info for would be franchisers...
how much for a franchise fee?
Re: Franchise Surveys
Re: Info for would be franchisers...
Share this article. Fund someone's dream.
Share this post and you'll help support entrepreneurs in Africa through our partnership with Kiva. Over
$50,000 raised
and counting -
Please keep sharing!
Learn more.
Featured

Expert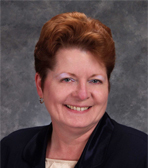 Leanne Hoagland-Smith
@coachlee
Visit website
| | | |
| --- | --- | --- |
| | Like this page? PLEASE +1 it! | |
Newsletter

Get advice & tips from famous business
owners, new articles by entrepreneur
experts, my latest website updates, &
special sneak peaks at what's to come!
Suggestions
Email us
your ideas on how to make our
website more valuable! Thank you Sharon
from
Toronto Salsa Lessons / Classes
for
your suggestions to make the newsletter
look like the website and profile younger
entrepreneurs like Jennifer Lopez.