Always Best Care Franchise Feature
---
---
Free PDF Download
Naturopathic Dog Medicine - By Sarah Snyder
---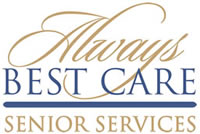 Always Best Care Senior Services Franchises
offers an excellent business opportunity for individuals looking for a profitable business to investment in. The need for elder care and companionship is constantly rising due to aging parents, retirement age and various disabilities.
Now is the best time to become an assisted living provider. The baby boomers are getting older and working family members are looking for a safe and loving establishment. Most elderly individuals want to remain independent and would rather stay at home. Owning this type of
franchise
will grant the clients their wish and also generate a very good income.
This is the type of business never gets overcrowded. There will also be a need for caregivers, companions and healthcare providers. Even in a recession the opportunity to make money will only increase. Mostly, because millions of individuals will not be forced to stay at home due to insurance cut backs or many will choose to live at home as long as there are caring individuals who will dedicate their time and resources to provide excellent quality care.
Recruit, train, and educate qualified staff members and build an exciting skilled care facility. The investment opportunities for this franchise open up resources and revenues from Medicare and various insurance providers. As a franchise owner here are some benefits to expect:
· Minimal start up costs
· No health exam needed
· No equipment needed to get started
· Extensive training provided
Entrepreneurship is easy and obtainable with the help of
FranchiseClique.com
. Get started today in a business that is taking the nation by storm. Be among the best fortune 500 companies in the United States that makes a difference in the life of others. Earn a substantial income and be financially independent for life. Put a smile on a baby boomers face and put money in the bank at the same time.
Related Articles
About 60% of all franchise opportunities have less than 50 units.
Senior Care Service Franchises
Franchise Marketing Systems Client Growth
Senior Care Franchise Feature
Senior Care Franchises Poised for Exponential Growth
Why Own An Acti-Kare?
Choose a Low-Cost Franchise Today
Put your livelihood in the hands of the person you trust most- YOU!
BrightStar Care in Top 200 of Franchise 500 List
Senior Care Franchises are a Safe Bet
Reselling Your Franchise
Save Money With Geo-Targeting
Selling to Hostile Franchise Buyers is Never a Good Idea
Franchise Marketing Systems Client Growth- Q2 2012 update
Recession Resistant Franchises
Benefits of Franchising
Franchising with all its Success
TEN FRANCHISES POISED FOR GROWTH
My Friends are Always Asking Me - What's the Best Franchise?
Franchise Your Business: Do Conversion Franchises Work?
Free PDF Download
Naturopathic Dog Medicine - By Sarah Snyder
About the Author: Sarah Snyder



RSS for Sarah's articles - Visit Sarah's website
Sarah Snyder is Content Writer for Several Companies.
Click here to visit Sarah's website.

More from Sarah Snyder
Why Mint Condition Makes a Great Franchise Opportunity
EGR Coolers Info
How to Naturally Treat Feline Hairballs and Constipation
What is an ICP Sensor
How Much Does A Quiznos Franchise Make

Related Forum Posts
Re: Enticing Franchises - Top 9 List
Re: Info for would be franchisers...
Re: Are Economic Recessions Good for Franchising?
how much for a franchise fee?
Re: Franchise Surveys
Share this article. Fund someone's dream.
Share this post and you'll help support entrepreneurs in Africa through our partnership with Kiva. Over
$50,000 raised
and counting -
Please keep sharing!
Learn more.
| | | |
| --- | --- | --- |
| | Like this page? PLEASE +1 it! | |
Newsletter

Get advice & tips from famous business
owners, new articles by entrepreneur
experts, my latest website updates, &
special sneak peaks at what's to come!
Suggestions
Email us
your ideas on how to make our
website more valuable! Thank you Sharon
from
Toronto Salsa Lessons / Classes
for
your suggestions to make the newsletter
look like the website and profile younger
entrepreneurs like Jennifer Lopez.