Make Your Small OfficeHome Office eGreen
---
---
Free PDF Download
How To Become A Member of the Paparazzi - By June Campbell
---
Your small office or home office uses considerable electronic
equipment – from computers to
business
machines to the
lowly light bulb. With a little thought and not too much effort,
you can use those machines to decrease your environmental
footprint -- or make your office e-green.
The good news is that an e-green office is not only good
for the planet, it's economical. And, when combined with a
few other green tactics, it is healthier. Try some or all of the following:
1. Purchase upgradeable computers and other electronic
equipment. When necessary, upgrade rather than replace.
You save money and reduce consumerism.
2. Turn off electronic equipment when not in use to reduce
energy by 25%. If you put everything on a power bar, you
need simply to turn off one switch. Turn off your computer
at night and save an additional 50%.
3. Set your computer monitor to go into "sleep mode" or
Standby if not used for ten minutes. This reduces power
to peripherals but maintains the memory so you don't
lose your work. On Windows XP, use the Start menu --
Control Panel -- Display à Screen Saver -- Power, then
choose your settings. On a laptop, using the Hibernate
function will extend the life of your batteries.
4. Recycle old equipment and computers. Many of the larger
computer and electronics companies have begun offering
recycling programs. If this doesn't work for your situation,
find an organization that accepts recycled electronics, or
contact your local government to ask where and how
electronics are recycled in your area. This includes
energy efficient light bulbs, which contain zinc and
should not be thrown in the dump.
5. Speaking of energy efficient light bulbs, begin or
continue using them. You'll save considerable energy costs.
Position your desk and equipment to catch natural light
from a window.
6. Use a fax modem as much as possible, rather than a
fax machine. You send documents directly from the computer
rather than printing them out and using paper. Bypass the
cover sheet and help the recipient save paper.
7. Print and photocopy double sided documents to save
paper. Use leftover scraps of paper or used envelopes for
memo pads. Print out only that which you need to print out.
Store the rest in computer files.
8. Communicate more by email and less through letters
and paper memos.
9. Schedule more conference calls, video conferences
and net meetings instead of face to face meetings. You'll save
resources, time and money by cutting down on business travel.
10. Look for ENERGY STAR ® logo before purchasing computers,
monitors, photocopiers printers, fax machines scanners and multifunction
devices. This logo confirms that the machine meets energy efficient
standards. Ensure that the energy efficient features are activated.
Some products ship from the manufacturer with the energy efficient
components turned off. Ask the sales rep to show you how to
activate if you are not sure how to proceed.
11. Recycle paper, cardboard packaging, toner, ink cartridges
and other materials. Use high yield cartridges. Purchase
earth-friendly products, including cleaning supplies, toner
and office supplies.
12. Use rechargeable batteries wherever possible, rather than
disposable ones. Try to stay away from disposable products as
much as possible. You may pay more for a sturdier product
(such as a sturdier case), but since they last longer, you
save over time and cut down on waste.
Remember, everything you do makes a difference. For other
things you can do, run an Internet search for "environmentally
friendly office" or "green office". You will find a wealth
of information.
Related Articles
Controlling Chaos During Expansion
What Makes an Ideal Office?
Mobile Small Biz Opportunities
Office Fit Out Services
Office Romances
Babies In The Office
Employee Retention Ideas
Remodeling Contractors Can Help Get The Best Design For Your Dental Office
100 Ways to Succeed #91
6 Questions to Ask Yourself before Investing in a Home-Based Franchise Business
How to Clean out the Clutter and Pump Up Your Profits
Working at Home vs Getting an Office
Advantages of a Virtual Office for Entrepreneurs
Convert HTML, image and any printable file into PDF
Do you Qualify for Home Office Tax Deduction for Small Business Owners and Professionals?
Best ways to store office equipments when moving
Opening a Branch Office – Options & Considerations
Home Business Expert: Traditional Job V. Home Business
Reasons your business needs self storage
Remote Workers & Telecommuters: How to Increase Productivity When Working from Home
Free PDF Download
How To Become A Member of the Paparazzi - By June Campbell
About the Author: June Campbell



RSS for June's articles - Visit June's website
How to Write Business Plans, Business Proposals, JV Contracts, More! No-cost ebook "Beginners Guide to Ecommerce". Business Writing by Nightcats Multimedia Productions www.nightcats.com
Click here to visit June's website.

More from June Campbell
Tips for Effective Telephone Use
How To Become A Member of the Paparazzi
Make Your Small OfficeHome Office eGreen
10 Tips for Researching a Franchise Operation

Related Forum Posts
Re: Quote of the Day - "The only people witho
June Contest Winner, New July Contest
Re: 10 Tips to Start an Online Business
Business resolution for 2013
These maybe the coldest franchises out there:
Share this article. Fund someone's dream.
Share this post and you'll help support entrepreneurs in Africa through our partnership with Kiva. Over
$50,000 raised
and counting -
Please keep sharing!
Learn more.
Featured

Expert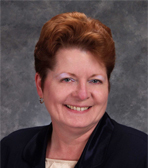 Leanne Hoagland-Smith
@coachlee
Visit website
| | | |
| --- | --- | --- |
| | Like this page? PLEASE +1 it! | |
Newsletter

Get advice & tips from famous business
owners, new articles by entrepreneur
experts, my latest website updates, &
special sneak peaks at what's to come!
Suggestions
Email us
your ideas on how to make our
website more valuable! Thank you Sharon
from
Toronto Salsa Lessons / Classes
for
your suggestions to make the newsletter
look like the website and profile younger
entrepreneurs like Jennifer Lopez.