Small Steps to Reduce Climate Change
---
---
Free PDF Download
What you Need to Know when Buying a Business - By Sue
---
We all need to take small steps to reduce our own environmental impacts.
That is each and every one of us need to reduce our emissions, reduce our waste (everything we throw away contains embodied energy), improve our water efficiency and reduce our energy use in both our personal lives and our businesses.
We can easily take some small steps like turning off lights, computers and appliances when we are not using them and managing our water use more carefully but how much difference does our
little bit
make? How far do we need to go or do we even need to? …. The answer to this is YES.
All of this on top of the Environment Protection Agencies, work safety agencies, food safety, national pollution index reporting, tax reporting, work cover, superannuation and on and on and on………
Why would anyone in their right mind think of taking on anything else?
Because having a system saves you time and money……
Because having a system in place can protect you if anything goes wrong, with records that demonstrate you have done everything a reasonable person can be expected to do
And you can build an effective system by taking small steps that save you time and money plus they helps the environment at the same time.
The key to improved environmental management is for every one of us, individual and business to take small steps to help. There is no silver bullet to solve our problems and Al Gore called these small steps, silver buckshot. The Japanese call it Kaizen.
Related Articles
Climate Counts: Businesses Combating Climate Change
What is the Difference Between Weather and Climate?
What Causes Climate Change?
Climate Scientist Cleared: Deniers Deprived of Misinformation Strategy
Too Late to Avoid Warming
Carbon Offsets: Creating Something Real from Hot Air
Earth Day and Social Media
Achieving Work Life Balance Doesnt Have to be Hard
Icebergs, Polar Bears, and Change Management
How to Manage the Naysayers
Climate Change and Food Crisis
Change is Personal
Republican Gubernatorial Gains and US Carbon Trading Programs
How To Overcome The Fear Of Doing Something New
How To Deal With The Fear Of Doing Something New In Your Career
Managing The Fear Of Doing Things Differently
Managing The Fear Of Doing Something New In Your Career
The Importance of Taking Your Biz Carbon Negative
How Does Global Warming Affect Our Climate?
Earth Day 2010: Life and Death Decisions for Business
Free PDF Download
What you Need to Know when Buying a Business - By Sue
About the Author: Sue



RSS for Sue's articles - Visit Sue's website
The Dynamic Small Business Network (DSBN) is an online resource for small business owners. We feature a wealth of information, articles, business tools, podcasts and discounts that support you and your small business.
Click here to visit Sue's website.

More from Sue
Critical Small Business Mistakes
Silicon Valley to make Greener Computers
Small Steps to Reduce Climate Change
Planning for Success
10 Energy Saving Tips at the Office

Related Forum Posts
Re: Bnefits of Email marketing
Re: Quote of the Day - "Winning is the most important thing in m
Re: Spellcheck?
Re: Drop out Billionaire
New Guy Here - Automobile Industry
Share this article. Fund someone's dream.
Share this post and you'll help support entrepreneurs in Africa through our partnership with Kiva. Over
$50,000 raised
and counting -
Please keep sharing!
Learn more.
Featured

Expert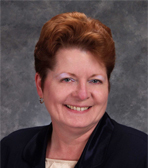 Leanne Hoagland-Smith
@coachlee
Visit website
| | | |
| --- | --- | --- |
| | Like this page? PLEASE +1 it! | |
Newsletter

Get advice & tips from famous business
owners, new articles by entrepreneur
experts, my latest website updates, &
special sneak peaks at what's to come!
Suggestions
Email us
your ideas on how to make our
website more valuable! Thank you Sharon
from
Toronto Salsa Lessons / Classes
for
your suggestions to make the newsletter
look like the website and profile younger
entrepreneurs like Jennifer Lopez.