Why Charging a Flat Fee Can FlatLine Your Home Staging Business
---
---
Free PDF Download
Staging Diva Graduate Demonstrates Importance of Sticking to It - By Debra Gould
---
The pricing structure (and items you charge for) you set up for your
home staging
services can either make or break your business. Good for you to follow your
heart
and get into a career you enjoy, but if you're doing something you
love
and not making money, it's not a business – it's a hobby.
Even if you're the best
home stager
in your city, if you charge a flat rate for your services, you could end up broke faster than you think. In fact, you could be setting yourself up to "flat-line" a business that could otherwise be extremely profitable.
Charging by the
square foot
or setting a flat rate per room is a common
mistake
that has ended more than one home stager's career. Why? No two spaces are ever the same. It could take more time for you to stage a 900-square-foot condo than a 3,000-square-foot detached home. Why should you charge the same rate for both?
When you're elbow deep in a project and realize it will take hours more to complete than you originally estimated it's too late. By charging a flat rate instead of by the hour, you will have successfully undercut yourself!
There are several scenarios you're likely to find yourself in if you do any amount of home
staging
at all. In these classic time-sucking situations, your flat rate couldn't possibly compensate for the
amount of time
that's wasted:
• Your home staging client has to tell you the entire background of each piece of
furniture
or art work in their home and why they love them all.
• Your staging
consultation
is interrupted dozens of times by a client that's constantly taking
phone calls
or breaking up fights between screaming children.
• You find yourself elbow-deep in a project only to learn that the client has changed their mind about using your services.
• You end up in the midst of heaps of
clutter
that would rival an Oprah 'hoarder' episode, spending hours to go through your clients' beloved items.
If you have the proper hourly pricing strategy in place, none of these time-suckers will matter. In fact, if clients like these are eating up your time, you're making more
money
by charging hourly. However, if you charge by the square foot or by the room you will find yourself working for nothing much of the time. I'm sure you didn't go into business for yourself to lose money.
If you don't charge by the hour for your home staging services, you really need to reconsider your pricing strategy before you burnout from all the extra work you must do to make ends meet or your business flat-lines.
Related Articles
Home Staging Attracts Top Notch Tenant in Deflated Rental Market
Home Staging in Rochester, New York
5 Steps to Starting a Home Staging Business Part 1
Dow Nasdaq U.S.Stocks Technical Analysis
Is the Home Staging Business Right for You
Staging Diva Graduate helps home sell at first open house
Why Home Stagers Don't Need to Provide Furniture Rentals – Part 2
Staging Diva Announces Resource To Help Stagers Effortlessly Promote Their Services
Home Staging Offers High Income in Slow Economy
Denver Home Stager Makes a Believer Out of a Skeptical Real Estate Investor
5 Steps to Starting a Home Staging Business – Part 2
Home Staging Offers Job Security
Ideas and Tips for Selling A Vacant House Fast through Home Staging
California Interior Designer Finds Success as a Home Stager
Staging Diva Calls Home Staging Consultation Reports a Waste of Time
Home Stagers Dont Undervalue Your Services
Home staging anxiety may never go away
Slowing Economy a Boon for Home Staging Entrepreneurs
Part-time home stagers just as likely to succeed
Obtaining Home Staging Client Testimonials
Free PDF Download
Staging Diva Graduate Demonstrates Importance of Sticking to It - By Debra Gould
About the Author: Debra Gould



RSS for Debra's articles - Visit Debra's website
Debra Gould, aka The Staging Diva®, is President of Six Elements Inc., an internationally recognized home staging company. Inspired by many requests from aspiring home stagers wanting to start similar businesses, Gould created the Staging Diva Home Staging Business Training Program. Gould has trained 4000+ students in over 20 countries to start staging businesses. Buying decorating and selling six of her own homes in four years lead to an interest in real estate staging which she turned into a career with the launch of sixelements.com in 2002. Since then she has staged hundreds of homes in addition to teaching home staging training. Gould is the author of several home staging resources including a series of popular home staging guides made up of a Design Guide, Color Guide, Portfolio Guide and Twitter Guide. For more information about Debra Gould visit stagingdiva.com.
Click here to visit Debra's website.

More from Debra Gould
Home Staging Marketing Tactics That Will Put You Out of Business Pt 3
Home stagers start saving your receipts
Should You Do A Home Staging Consultation If Nobodys Home
Home Stagers Social Media Isnt Just For Kids
Entrepreneurship is Like Parenting Nurture Your Business in Good Times and Bad

Related Forum Posts
Re: How do you budget your life?
My entry
Re: Introducing a New Management Innovation - Trust Enablement
Re: Trade Shows - Are They Worth It?
Re: Invoicing
Share this article. Fund someone's dream.
Share this post and you'll help support entrepreneurs in Africa through our partnership with Kiva. Over
$50,000 raised
and counting -
Please keep sharing!
Learn more.
Featured

Expert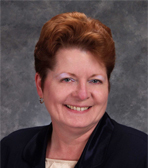 Leanne Hoagland-Smith
@coachlee
Visit website
| | | |
| --- | --- | --- |
| | Like this page? PLEASE +1 it! | |
Newsletter

Get advice & tips from famous business
owners, new articles by entrepreneur
experts, my latest website updates, &
special sneak peaks at what's to come!
Suggestions
Email us
your ideas on how to make our
website more valuable! Thank you Sharon
from
Toronto Salsa Lessons / Classes
for
your suggestions to make the newsletter
look like the website and profile younger
entrepreneurs like Jennifer Lopez.