An Exciting Trend For Online Income Ideas And Opportunities
---
---
Free PDF Download
Home Business Ideas For Moms Who Prefer To Work Online - By Cynthia Minnaar
---
Social media is everywhere and is definitely a bandwagon you should jump on. Do you even understand what
social media
is?
Wikipedia defines social media as various activities that integrate technology, social interaction, and the construction of words. Social media is a term that describes how people interact on the Internet today.
It is not that long ago that people interacted in online
discussion forums
as a primary way to connect with people of similar interests. This eventually led to a profitable way to promote your business and make online income.
The next trend that became a way to express oneself online was blogging. This also became a way for people to connect with you and hence the
phrase
Web 2.0 was coined.
However, today this is being taken to a tremendously high level and presents an online
income
opportunity
for people who want to take advantage of it. The idea that you can use social media to make
money
is extremely exciting to people who really grab a hold of it.
The technology that is extremely fashionable right now is adding things to liven up your blog. Blogs that contain nothing but text are getting left behind in the dust and many people consider them boring and outdated.
I'm sure you have visited a few
blogs
that you immediately feel enthused about because you found them so interesting. You will have probably noticed that these blogs contain graphics, places for you to place comments, videos, audio, polls that you can vote in, and other things that got you involved in the process of their blog.
Many times you do not even realize that there are
products
being sold on these blogs because the content and the social media are so good. Having a
blog
of this style presents a tremendous
online income
opportunity.
As an example you can create videos and embed your
website address
or affiliate URLs right in the video. As people view them you can drive
traffic
just about anywhere you want them to go.
As your blog develops into a high-traffic blog you can also start selling
advertising
space on it. This will continue to be big business in the future as corporations look for additional ways to reach their
target
audience
outside of the traditional newspaper,
television
and radio mediums and look more at online advertising.
Be sure not to miss this trend as social media is an online income idea that presents a huge opportunity if you incorporate it into your Internet business.
Related Articles
Profitable Online Business Ideas To Make Online Income
How Do You Find Legitimate Online Home Based Income Opportunities
Online Home Business Affiliate Opportunities To Earn Extra Income Online
Popular Online Business Ideas To Earn Online Income
Do You Use Network Marketing for Your Legitimate Online Businesses
Home Based Business--Online Investment Opportunity for Everyone
Searching For Ways To Make Online Income From Home
4 Home Based Income Ideas To Consider
Passive Income Opportunities – How to Make them WORK?
Online Home Business: How To Generate A Full-Time Income
Online Money Making Opportunities – How To Choose The Right One For You
Proven Residual Income Home Business Ideas
Residual Income Opportunities – How To Build Residual Income Online?
Do You Want To Make Online Income?
Online Business Ideas That Do Not Require Experience
Ideas To Make A Home Based Income Online
Extra Income Ideas That Cost Little To No Money To Get Started
What Is Best For You? An Online Business Or An Extra Income Opportunity?
Earn Extra Income Online: 4 Great Ideas To Choose From
Residual Income Business Opportunities-Leveraging the Internet
Free PDF Download
Home Business Ideas For Moms Who Prefer To Work Online - By Cynthia Minnaar
About the Author: Cynthia Minnaar



RSS for Cynthia's articles - Visit Cynthia's website


Cynthia Minnaar lives in South Africa and works full-time from home online. She is the proud owner of www.cyns-home-biz.com, the online business ideas website committed to helping others earn a legitimate income online by offering the best, proven online work at home ideas, internet home based business opportunities and online home income resources.

Visit her Internet Marketing Guide for tips on how to market your business online. Discover how to easily convert your articles to video and visit her Article Video Blog.

She invites you to visit her Online Business Ideas Blog for her latest online business and internet marketing articles and subscribe to her free Online Home Business Ideas Newsletter packed full of internet business building tips and free Internet Income Training.


Click here to visit Cynthia's website.



More from Cynthia Minnaar
Make Money Online
Start eTutoring Business
PIPS Power Book
Google Adwords Guide
30 Ways To Get FREE Traffic

Related Forum Posts
Re: EC Forum Badge?
Re: Interested in Pinterest?
Re: EC Forum Badge?
Re: What are your success criteria?
April Contest feedback
Share this article. Fund someone's dream.
Share this post and you'll help support entrepreneurs in Africa through our partnership with Kiva. Over
$50,000 raised
and counting -
Please keep sharing!
Learn more.
Featured

Expert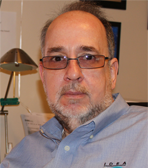 Edward R. Kundahl
@ideaman55
Visit website
| | | |
| --- | --- | --- |
| | Like this page? PLEASE +1 it! | |
Newsletter

Get advice & tips from famous business
owners, new articles by entrepreneur
experts, my latest website updates, &
special sneak peaks at what's to come!
Suggestions
Email us
your ideas on how to make our
website more valuable! Thank you Sharon
from
Toronto Salsa Lessons / Classes
for
your suggestions to make the newsletter
look like the website and profile younger
entrepreneurs like Jennifer Lopez.