Home Business Journey
---
---
Free PDF Download
Tornados, Floods, Leukemia, Strange Lights, Cancer, and the Pot of Gold - By Doug Gorman
---
Think of your journey with
home business
as taking a trip from the north tip of Maine to the southern tip of California...walking. You get prepared, you have all of your gear set to go and you are off. The first few days you are energetic, excited, and ready to accomplish the journey no matter what.
But...
As the days go by, you start to feel a bit confused, uncertain, and you debate yourself on if this trip should have been taken. Then you decide to turn around and go back, but then realize that you are too far into the trip to turn back. So you take an inventory of what you have accomplished and what distance you have truly covered.
As you sit and ponder what could have been done to make the first part of this trip smoother, you see what strategies or short-cuts you could have used along the way. Now the commitment is made and you soon start to visualize this as a one-way road and not a crossroad. This renews your vigor and you march on. As you go, you decide to see if you can hitch a ride with others who have tread this path before you. You want to heed their advice and follow the footsteps they have laid in the ground.
You start to make contacts, ask for direction, and find easier routes to take to make the journey meaningful. Then you start to feel that you are making progress and will see this out. You fight off negative feelings, trials, and become determined to persevere to fulfill your quest.
You walk and keep walking until you finally hit the southern tip of California. You have reached the destination, but then you feel as though there is much more to do. So you decide to sail around the world instead of backtracking to your starting point. You have lived and learned from that, so you do not feel the need to experience it again.
As you start to sail you embrace the bumps that were in the road and the waves that are now in your way. It makes the new voyage that much sweeter. Then a thought hits you. What if you make this your life?! Now there is no need to make a destination. You just keep sailing, keep dreaming, and keep focused on what adventures are to be found each day.
Make your journey something you love to do. Love is a double edged sword and can be put in this way...
Love's tenacity can crush a diamond,
but can cradle the most fragile creature.
The strands of old scars fade slowly,
renewal brought forth by a beautiful weaver.
This endless spectrum of emotions,
from
passion
above all desire.
From infatuated fervor to hateful isolation,
this delicacy, this abhorrent, love's fire.
Love your journey and love the life you have been given. Love your dreams and they will become reality.
God Bless,
Related Articles
The Way of the Guerrilla
Realizing and Breaking your "Glass Ceiling" - Part 4
Vision: A Means to Navigating Life
Unemployed and I Need a Job Today-Best Work at Home Job Reviews-Internet Affiliate Marketing
Breaking Through - How to Remove "Stuck" from your vocabulary - Series 5 of 5
Lessons from the Top of the World
Realizing and Breaking your "Glass Ceiling" - Part 5
The Journey to Success - Persistence
Tricks for Stretching your Dollar
5 tips to Cut Fuel costs
Home Based MLM Business – Why do only 3% succeed?
5 Steps to Starting a Home Staging Business Part 1
Successful Entrepreneurs - 3 Must Have Characteristics
Your personal journey to public speaking confidence
Change Your Attitude, Change Your Business, Change Your Life
Shocking Treatment Proposed For AIDS
How To Start a Home Based Business
Enjoying the Journey to Financial Freedom
Smart Women, Dorothy, and the Yellow Brick Road
The Best Home Based Business Opportunity
Free PDF Download
Tornados, Floods, Leukemia, Strange Lights, Cancer, and the Pot of Gold - By Doug Gorman
About the Author: Doug Gorman



RSS for Doug's articles - Visit Doug's website
Doug Gorman has just released Home Biz Gurus Best Kept (Until Now !) Secrets Unleashed! - Get your copy here --> http://www.workbegone.com/unleashedpaypal.htm Doug also owns www.WorkBeGone.com, www.PipsNews.com, and HomeBizHandyman Services - http://www.workbegone.com/homebizhandyman.htm
Click here to visit Doug's website.

More from Doug Gorman
Determination Factor
3 Tips for Organizing Your Work at Home
The Determinants of Demand
Selecting an Online Home Biz
Adventures in Wally World

Related Forum Posts
Re: How do you budget your life?
My entry
Top 3 List
Re: Trade Shows - Are They Worth It?
Exclusive: Interview with Results
Share this article. Fund someone's dream.
Share this post and you'll help support entrepreneurs in Africa through our partnership with Kiva. Over
$50,000 raised
and counting -
Please keep sharing!
Learn more.
Featured

Expert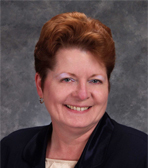 Leanne Hoagland-Smith
@coachlee
Visit website
| | | |
| --- | --- | --- |
| | Like this page? PLEASE +1 it! | |
Newsletter

Get advice & tips from famous business
owners, new articles by entrepreneur
experts, my latest website updates, &
special sneak peaks at what's to come!
Suggestions
Email us
your ideas on how to make our
website more valuable! Thank you Sharon
from
Toronto Salsa Lessons / Classes
for
your suggestions to make the newsletter
look like the website and profile younger
entrepreneurs like Jennifer Lopez.