How To Figure Out If Your Business Belongs Online
---
---
Free PDF Download
How to Use Web Site Content to Make Money Online - By Michael Laleye
---
No matter what the technology is behind your home business, you are going to have to figure out eventually if you have a market that should be online, or one that is going to be best locally served. There are
home businesses
that work well online, and there are others that don't rely as much on online services because what they are doing is something that caters to the local crowd. So, you have to decide where you belong, and then you have to figure out how to market yourself from there.
Where Do You Fit?
The first thing that you have to figure out is where your customers are going to be. Are you opening up a day care or a hair salon that is going to rely on people in your home town to be your clients? If this is the case, then online
marketing
is not going to be what works best for you, you will instead do much better if you can be localized. So, this is going to be your first decision.
If this is the case, you are mostly going to want to have print media. You can have a website, and you should have one, in today's day and age, but if you are looking for people in your home town, you are going to need lots of things like business cards, posters, bill boards and other things that people can see which will direct them to your services. This is either going to be something that is easy for you to do, or it is going to be something that takes some time. Either way, you are going to find that print media works best, even if you only use it to bring local people to your website.
If you don't find yourself with a local clientele, or you think that you are going to serve people better if you can reach more people than are in your town, then the internet is going to be the place for you. This means that you are going to have to get yourself out there online and see how well you can get your name into the websites and the other directories so that you know what you are looking at when it comes to clients.
If this is the case, then you are going to want to spend your time concentrating on your website and trying to get people to come to your site based on what your site can do for them. You are going to need to get your name into different directories, and do as much online advertising as you possibly can to make sure that it works for you.
Related Articles
Shipping Options for Online Retailers
Dress for Success
Slash Your Marketing Budget
HTML And It's Ups And Downs
Why Selling Online Offers Many Legitimate Work At Home Opportunities
How Do You Use The Internet?
How To Plan An Online Business Event
Starting an Online Business
How much money do you earn with this internet business ?
Becoming an Online Entrepreneur: What's Your Time Worth?
Show Me The Best Way To Start An Online Business
When to say no to a deal. If you want grow say no!
When is the BEST Time to Email?
Top 10 Email Marketing Tips to collect Opt-in email list
Why 97% of Online Entrepreneurs Do Not Earn a Profit
How to Say Your Price Without Choking
How to Make Money Online Fast and Easily
Who Is Eligible To Participate In Paid Surveys?
Succeed With Network Marketing
How to Handle Price Objections
Free PDF Download
How to Use Web Site Content to Make Money Online - By Michael Laleye
About the Author: Michael Laleye



RSS for Michael's articles - Visit Michael's website
Michael Laleye Is A Plug In Profit Site Member As Well As An Authority On Developing Home Based Businesses. Get more Information On How To Build Your Own Home Based Affiliate Business. For Affiliate Business Ideas To Make Money Online, Visit: Internet Home Business Ideas
Click here to visit Michael's website.

More from Michael Laleye
How to Buy a Business Opportunity
How To Make Money Online Surfing
How To Generate Environmentally Friendly Small Business Ideas
How To Make Fast Easy Money Online
How To Figure Out If Your Business Belongs Online

Related Forum Posts
Internet Users Hbk http://www.internetscamsanonymous.com
Re: HOw to market a B2B consulting company
Re: what position to request?
My entry
Re: Kevin needs "social glue" ideas
Share this article. Fund someone's dream.
Share this post and you'll help support entrepreneurs in Africa through our partnership with Kiva. Over
$50,000 raised
and counting -
Please keep sharing!
Learn more.
Featured

Expert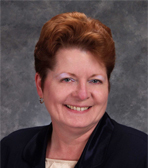 Leanne Hoagland-Smith
@coachlee
Visit website
| | | |
| --- | --- | --- |
| | Like this page? PLEASE +1 it! | |
Newsletter

Get advice & tips from famous business
owners, new articles by entrepreneur
experts, my latest website updates, &
special sneak peaks at what's to come!
Suggestions
Email us
your ideas on how to make our
website more valuable! Thank you Sharon
from
Toronto Salsa Lessons / Classes
for
your suggestions to make the newsletter
look like the website and profile younger
entrepreneurs like Jennifer Lopez.