Market Yourself & Skyrocket Your Lead Generation
---
---
Free PDF Download
Training Home Party Business Consultants - By Deb Bixler
---
Direct Sales Consultant - Become A Free Speaker For Leads
No matter what industry you're in, "free" is still an incredibly powerful word that folks just can't get enough of. As a
direct sales
consultant, you can start taking advantage of free leads by offering your public speaking skills to local businesses, organizations, foundations and other groups in need of special guests. Since everyone's budget are tighter than usual, by offering your skills and talents without any cost or obligation, you can easily find your direct sales
business
booming and your schedule crammed full of speaking engagements that will allow you to generate fresh leads and penetrate new markets. Before you know it, your
direct sales party
calendar will be booked out for months in advance and everyone will be begging for the opportunity to host your next event!
Scout Out Relevant Speaking Opportunities
Since not every
direct sales consultant
will sell the exact same products, there's no "one-size-fits-all" solution to finding specific opportunities to offer your public speaking services free of charge. Instead, you'll need to take some time out to investigate potential areas where there's a perfect match between the knowledge you have to share, those who are seeking that knowledge and clever ways that you can turn this sharing of information into a future direct sales party. Check out your community calendar of events for likely candidates and perform a local Internet search for further inspiration.
Find Events That Relate To Your Business
Since running a
direct sales business
is your day job, don't let your free speaking engagements
crowd
out your calendar too much. This is a danger even if your speaking engagements are relevant to your products. If they aren't relevant, you're probably doing nothing more than wasting time with no hope of future compensation. Once you know a speaking engagement is one that lines up with your direct sales business, it's up to you to find ways to obtain those leads. While you can start out by simply asking the event coordinator for a list of who will be attending, along with contact information, this may not always be possible. Instead, create sign-in sheets or other incentives that will encourage participants to give you their phone numbers or email addresses in exchange for a freebie of some sort, even if it's just a pamphlet, a coupon or other perk. Everyone always wants to win something so a prize drawing really works!
While this just begins to scratch the surface of the possibilities of generating leads through guest speaking opportunities, it should be enough to get your creative juices flowing in the right direction…
Related Articles
Consultative Selling Won't Fill Your Pipeline
Lead Generation & Marketing Automation How-To Guide
Thirteen Proven Lead Generation Tools For Service Businesses From Your Strategic Thinking Business Coach
The Advantages of Lead Generation for your Business
Sales Training Courses that Bring Lead Generations to Life
Why you will never see an ad for Find New Customers
Effective Lead Generation Tactics From Your Strategic Thinking Business Coach
Demand Generation Training | $99 via email
The Lead Generation Assessment
Top 3 Network Marketing Lead Generation Methods When Marketing On A Budget! ~GUARANTEED SUCCESS
2012 Revenue – Making It Happen vs. Hoping It Happens
Marketing as a business turn-around strategy
Marketing and Advertising Making Use of B2B: Getting the Winning Attitude
Lead Generating
2 Take-Aways from a MarketingSherpa Case Study
Effective Lead Generation Techniques
MLM Lead Generation Draining the Bank? Get Your Leads For Free!
Business Turn-Around Strategy - Why Marketing is the Imperative
Producing MLM Leads: Call a Buddy!
Overview of Find New Customers
Free PDF Download
Training Home Party Business Consultants - By Deb Bixler
About the Author: Deb Bixler



RSS for Deb's articles - Visit Deb's website
Deb Bixler is a Direct Sales - Home Party Plan Educator and trainer.

Deb is the Direct Selling Women's Alliance 2011 Speaker of the year and is recognized globally as one of the most influential professionals in the direct sales industry.

Invite Deb to present a direct sales seminar for your sales team or utilize the many free services at the party plan training center.

Visit Deb Bixler On Google+
Click here to visit Deb's website.

More from Deb Bixler
Explode Expo Results
Pump Up Your Calendar
The $1000 Show

Related Forum Posts
Re: Google Places Review | How to Get a Review on Google Places?
Re: Traditonal Demographics Do NOT Work with Generation V
Re: My Favorite Book For Entrepreneurs In 2010
Re: How should i promote a new website?
Re: Books for the Entrepreneur
Share this article. Fund someone's dream.
Share this post and you'll help support entrepreneurs in Africa through our partnership with Kiva. Over
$50,000 raised
and counting -
Please keep sharing!
Learn more.
Featured

Expert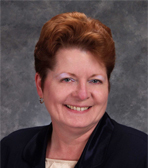 Leanne Hoagland-Smith
@coachlee
Visit website
| | | |
| --- | --- | --- |
| | Like this page? PLEASE +1 it! | |
Newsletter

Get advice & tips from famous business
owners, new articles by entrepreneur
experts, my latest website updates, &
special sneak peaks at what's to come!
Suggestions
Email us
your ideas on how to make our
website more valuable! Thank you Sharon
from
Toronto Salsa Lessons / Classes
for
your suggestions to make the newsletter
look like the website and profile younger
entrepreneurs like Jennifer Lopez.