How To REALLY Earn Money
---
---
Free PDF Download
The Best Way To Increase Productivity For Your Unique Home Business Ideas In 3 Easy Steps - By Jeff Casmer
---
When you think of
earning money
from home you probably assume that you need your own product or service. After all, you have to offer people something if you want to earn money. Having you own product isnít the only way to earn
money
online.
You can become an affiliate. Also known as referral programs,
affiliate programs
are generally commission based sales. Basically, you recommend a site to visitors and then receive a percentage of any sales that visitors make. Affiliate
marketing
is a win-win solution for earning money online. You
benefit
from the
commissions
and the
merchant benefits
from the sales.
If you already have a website you can monetize with affiliate programs. If not, you can build a website to promote an
affiliate program
that you select. Just be sure that you are earning more money than you are spending to build your website.
The upside to promoting an affiliate program is you have another way to earn money from your visitors. You donít need to have a product you simply send them to a partner and then take a portion of the profits.
Just like any other marketing program you need to be careful when you choose an affiliate program. It may seem tempting to go for programs that offer the highest commissions. But these products usually have a higher price tag which means more advertising on your part. Remember you wonít earn any money unless your visitors buy the product or use the service.
How do you find the right affiliate programs for you? Here are some tips:
Be sure that the program offers top level support. You donít want to work with anyone that does not answer your questions in a timely manner.
Find out what other people are saying about it. You can do this by asking in forums or reading reviews. Obviously you donít want to choose a program that has mainly negative reviews. But you also should think twice about choosing a program that has only positive reviews. No program is perfect.
Do not accept anything less than 20% commissions. There are many programs with great payment structures. And you can find high payment percentages in just about any niche.
Always look for programs that offer a wide variety of tools to help you promote.
Look for one that offers banners, text links and graphic links. Some even offer prewritten ads and emails to send to your users.
Look for a statistics page that will list the number of click throughs, sales and earnings. This way you can monitor your progress.
Find out how you will be paid. Some affiliate programs pay monthly while others pay quarterly. Be sure that the payment schedule meets your expectations.
You can earn a lot of money with affiliate programs. You just have to pick the right program for you and learn how to market your programs. Take your time if you are just starting out. Donít
rush
into anything. Once you learn what you are doing, you can earn money online and enjoy doing it.
Related Articles
Earn Money On The Internet Using Some Essential Steps
Billable Hours - Strong Business Credit Options
Does Changing Compensation Increase Sales?
Best Ways To Earn Residual Online Income
Do You Want To Earn Money on the Internet? What You Must Consider First
4 Ways of Making Money with a Website
Key Reasons Why You Should Start Your Own Work At Home Business
3 Tips to Choosing the Right Affiliate Marketing Products
Make Money Working From Home - 2 Ideas to Get You Started
6 Free Internet Home Business Ideas To Make Money Online
Why Are You Not Making A Lot Of Money?
Ways To Earn Extra Income On The Internet
Do you Need Special Skills to Make Money from Surveys?
Primerica Life Insurance Policy: Making Money With Network Marketing
Earn Extra Income Online: 4 Great Ideas To Choose From
The Highest Paying Affiliate Programs Make Life So Much Easier
How To Earn Extra Money At Home With Your Own Online Business
Working From Home With Surveys: Earn Extra Money Today
How much money do you earn with this internet business ?
Top 3 Easy and Simple Ways to Make Money Online Right Now
Free PDF Download
The Best Way To Increase Productivity For Your Unique Home Business Ideas In 3 Easy Steps - By Jeff Casmer
About the Author: Jeff Casmer



RSS for Jeff's articles - Visit Jeff's website
Jeff Casmer is a internet home business expert and online home business owner. His "Top Ranked" Internet Home Business Directory gives you all the information you need to find, start, maintain, and prosper with your very own legitimate home business. Here are just some of the resources Jeff Casmer offers: Free Online Home Business Ideas Home Business Blog Internet Home Business Ideas Review of Maximum Paid Surveys MyWorldPlus
Click here to visit Jeff's website.

More from Jeff Casmer
Yes There are Legitimate Work at Home Jobs for Moms
Work at Home Business Are There Benefits
Work At Home Data Entry Job Right in Front of Your Face
Work at Home Jobs 4 Steps to Geter Done
Legitimate Work at Home Business NawCant be

Related Forum Posts
Lisa Shepherd Story
Re: Which would you start: a Blog or Online Community?
Making Money in 2011
QuickBooks vs. Microsoft Money vs....?
Re: What or Who Sparks Your Business Interest
Share this article. Fund someone's dream.
Share this post and you'll help support entrepreneurs in Africa through our partnership with Kiva. Over
$50,000 raised
and counting -
Please keep sharing!
Learn more.
Featured

Expert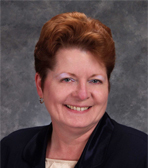 Leanne Hoagland-Smith
@coachlee
Visit website
| | | |
| --- | --- | --- |
| | Like this page? PLEASE +1 it! | |
Newsletter

Get advice & tips from famous business
owners, new articles by entrepreneur
experts, my latest website updates, &
special sneak peaks at what's to come!
Suggestions
Email us
your ideas on how to make our
website more valuable! Thank you Sharon
from
Toronto Salsa Lessons / Classes
for
your suggestions to make the newsletter
look like the website and profile younger
entrepreneurs like Jennifer Lopez.