Home Business Expert: How To Overcome Poverty Consciousness
---
---
Free PDF Download
Home Business Expert: Retiring At 38 - We Did It! - By Nancy Jamison
---
Poverty consciousness is the consciousness that you are poor. Now interestingly, this has got nothing to do with
how much money
you have because even if you have quite a bit, you might still believe that you do not have enough and this makes you an ideal candidate for poverty consciousness. In fact, poverty and
poverty consciousness
are two different issues and they may not be related at all. There are so many people who are not extremely well off financially and yet the material possessions do not seem so important and they can remain happy. And then there are those who are extremely rich but even then they are unhappy.
To become successful and lead a happy life, you will need to end your poverty consciousness. Here are some ways that can be useful.
Never brood over the fact that you may have so little. Just take a look around you there are so many people who have so little and you will see that you are much better off. Yes
ambition
is necessary and you should make the conscious effort to generate wealth, but while you are doing so, do not forget to thank God for what He has given you.
Never feel jealous about all those people who may seem to have everything in life. On the contrary try to get inspired from their wealth and achievements learn what they did and how they did it, and perhaps you may also be able to do the same things to amass enough wealth.
You need to change your focus from what you do not
desire
to what you desire. The human mind works in a way in which if you keep thinking about something and attach too much importance to, it will keep expanding. For example, if you give too much thought to scarcity, it is sure to grow manifold in your mind. So think of abundance instead even if you are not abundant because thinking of scarcity never helped anyone.
Do not nurture bad thoughts about anyone even those who owe you money. Pray to God so that they may become prosperous and if and when they make the payment, always end up thanking them but do not sound satirical when you do so.
Recognize that
money
is important in life but in the end money cannot buy you happiness. Even if you have the best luxuries in life, you may still be unhappy. So being happy is more important than being rich.
Thinking of poverty never did anyone any good. So stop thinking of all those things that are missing in your life remember that no one can get everything. Overcoming poverty consciousness has many benefits.
Related Articles
Ending Poverty Consciousness
1.10 Overcoming discrimination: Working Out of Poverty
1.19 Building trust: Working Out of Poverty
What the Top 20% Really Make
How would your life change if you won millions of dollars?
The Most Important Script You'll Ever Use
1.9 Building local development through cooperatives: Working Out of Poverty
IV. Module II: Linking Microfinance to Poverty Eradication
Use your Subconscious Mind to Remove Fear
1.0 Overview: Working Out of Poverty
4.0 Sustainable pro-poor growth and the governance of the labour market: Working Out of Poverty
III. BACKGROUND - Microfinance in Africa
The ONLY Way to Wealth-How to FEEL Abundant
1.5 Skills development for sustainable livelihoods: Working Out of Poverty
The #1 Challenge When Starting an Online Home Business
1.15 Building an employment agenda: Working Out of Poverty
How does microfinance help the poor? FAQ
Preface: Working Out of Poverty
Leveraging the Power of Markets with Microfranchising
Home Business Expert: Importance Of Prosperity Consciousness
Free PDF Download
Home Business Expert: Retiring At 38 - We Did It! - By Nancy Jamison
About the Author: Nancy Jamison



RSS for Nancy's articles - Visit Nancy's website
Currently residing in Atlanta, GA, Nancy and Bill Jamison have been married 9 incredible years. They have 2 brilliant children - Rex and Luke - that keep them grounded in the present moment and continuously teach them about the wonderment of life. Nancy is a successful Home Business Expert & Entrepreneur, the Co-Author of Hyper-Growth: How to Catapult the Growth of Any Small Business Using Proven M5 System, due out in Spring 2009 & the CO-Leader of a weekly International Mastermind Meeting. Nancy is an avid reader, gardener, world traveler and lifelong student of Personal Development. Together, Nancy & Bill share their love for God by volunteering at their Church and teaching Sunday school. To find out more about Nancy Jamison & to receive a FREE Business Strategy Call (value $400) & a FREE Audio of Marketing & Advertising Strategies with Nancy Jamison (value $250), visit http://LiveInProsperity.net. Follow Nancy & Bill on their inspiring journey through with their home business & their life on their Blog: http://LiveInProsperity.blogspot.com
Click here to visit Nancy's website.



More from Nancy Jamison
Home Business Expert Demystifying Visualization Meditation
Home Business Expert How To Advertise In Print Media
Home Business Expert 3 Qualities Of Leadership
Home Business Expert Importance Of Prosperity Consciousness
Home Business Expert Importance Of Article Writing

Related Forum Posts
Re: Service Or Product?
Re: How do you budget your life?
My entry
Re: What or Who Sparks Your Business Interest
Re: Trade Shows - Are They Worth It?
Share this article. Fund someone's dream.
Share this post and you'll help support entrepreneurs in Africa through our partnership with Kiva. Over
$50,000 raised
and counting -
Please keep sharing!
Learn more.
Featured

Expert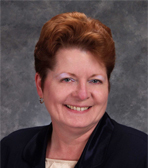 Leanne Hoagland-Smith
@coachlee
Visit website
| | | |
| --- | --- | --- |
| | Like this page? PLEASE +1 it! | |
Newsletter

Get advice & tips from famous business
owners, new articles by entrepreneur
experts, my latest website updates, &
special sneak peaks at what's to come!
Suggestions
Email us
your ideas on how to make our
website more valuable! Thank you Sharon
from
Toronto Salsa Lessons / Classes
for
your suggestions to make the newsletter
look like the website and profile younger
entrepreneurs like Jennifer Lopez.