Do I Need Money To Run An Internet Home Business?
---
---
Free PDF Download
Do I Need Money To Run An Internet Home Business? - By Tanny Lahav
---
If you want to start an
internet home business
and you are on a tight budget, you probably asked yourself this question over and over again. The answer is unanimous: Yes. If you want to start your own internet home business, like any other offline business you need to invest money. The big difference between an offline business and an online business is the amount of
money
you need to invest in your new business.
The good news is that you do not need a lot of money to start an internet home business. You can start with as little as $10 per month, $25 per month a $100 or more, it is all depend on your
monthly budget
and how much money you can put aside every month for your business.
The main investment in an
internet business
is getting your website, which means register a domain name and paying for hosting your domain name. This is the only thing that you must pay for if you want to start an internet business. Hosting a domain can vary from as low as $2.50 per month to as high as $30 per month; depend on the hosting program company and program you choose.
The rest of your internet business can run without spending extra money. Of course you need a little money to buy your own computer - if you don't have one by now, office supplies, pay for internet connection, phone line, and electricity, but if you already have a computer at home, you are paying for these services anyway.
The rest of your internet business work can be done without spending money at all. All
internet marketing
methods are free, there are many online companies that are offering different services, you don't have to use these services, however if you do have the money and you need the time to perform extra tasks, paying for this services will save you a lot of time and will make time for other online work you can do by yourself.
You can hire people to do all kinds of work for you. You can hire someone to build your website, you can hire a ghost write to write articles and
blog
posts for you, you can pay for online services to submit article for you and submit you website url to website directories. You can even hire an assistant to do the rest of your work for you - answer email, visit all the social media sites, and post in forums.
You need to remember that
time is money
and money can buy you time. Think very carefully before you pay services and search for reviews,
testimonials
and ask other people what they think about the service. If you are on a tight budget, sit with your family and see how much you can invest each month, and don't take out more than you promised. It is very easy to get tempted and to want more, but a budget will keep you organized, and you will be making money and not losing it.
To sum it up you do need money to run your own internet business but you can manage with a small budget that fits you and your family.
Related Articles
Low Cost Internet Home Business Ideas for You to Work At Home
Internet Home Based Business-Starting can be Overwhelming
How to Survive the Economic Disaster by Owning a Home Internet Business
Do Not Fall Into These Internet Home Based Business Myths
Start a Work at Home Internet Business - 2 Mistakes to Avoid
Key Reasons Why You Should Start Your Own Work At Home Business
Legitimate Internet Home Business Opportunities For Everyone
Internet Home Based Business - Why You Are Not Using This Strategy?
Earn Extra Retirement Income With A Internet Home Business
Internet Home Businesses - Email Marketing
Why Using Internet Business Systems to Start a Work at Home Internet Business
How to use growth marketing in your home business
Internet Income Generating Work At Home Ideas
Questions and Answers About Starting An Internet Business
What It Takes To Work From Home Online
Selecting an Online Home Biz
How To Avoid Internet Work At Home Scams
WHO ELSE WANTS TO MAKE MONEY ON THE INTERNET?
My Work At Home Career
Work At Home Online Idea - Internet Based Business
Free PDF Download
Do I Need Money To Run An Internet Home Business? - By Tanny Lahav
About the Author: Tanny Lahav



RSS for Tanny's articles - Visit Tanny's website
Tanny Lahav is the owner of http://www.learn2earn2.com, free internet home business ideas. Visit her website and sign up for her internet home business training newsletter and learn how to use your own website to promote different affiliate programs.
Click here to visit Tanny's website.

More from Tanny Lahav
3 Tools For A Successful Affiliate Marketing Business
5 Steps Guide To Start A New Internet Home Business
What Is Article Marketing Has to Do with Building Credibility
Make Money Online With An Internet Home Business Blog
Do I Need Money To Run An Internet Home Business

Related Forum Posts
Re: How do you budget your life?
Re: Who inspired you to start?
My entry
Re: Fill in the blank: The best decision I ever made with my bus
Re: Which would you start: a Blog or Online Community?
Share this article. Fund someone's dream.
Share this post and you'll help support entrepreneurs in Africa through our partnership with Kiva. Over
$50,000 raised
and counting -
Please keep sharing!
Learn more.
Featured

Expert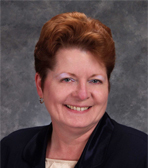 Leanne Hoagland-Smith
@coachlee
Visit website
| | | |
| --- | --- | --- |
| | Like this page? PLEASE +1 it! | |
Newsletter

Get advice & tips from famous business
owners, new articles by entrepreneur
experts, my latest website updates, &
special sneak peaks at what's to come!
Suggestions
Email us
your ideas on how to make our
website more valuable! Thank you Sharon
from
Toronto Salsa Lessons / Classes
for
your suggestions to make the newsletter
look like the website and profile younger
entrepreneurs like Jennifer Lopez.