Becoming An Online Entrepreneur: Keep Your Fire Burning
---
---
Free PDF Download
The #1 Challenge When Starting an Online Home Business - By Yolanda Allen
---
Becoming an online entrepreneur is like starting a fire in a fire place. The fire is roaring; it's exciting, warm, and inviting. It feels good to be near it. You're possessed by the fire. You love being there.
Is Your Fire Still Burning?
But what happens when the fire starts to dwindle down to just glowing embers? Do you try to keep the fire burning?
Or do you let the embers die out and become cold?
That is the fate of many entrepreneurs. I've let that happen to me a few times. I had to restart the fire, and starting the fire is much harder than keeping it going.
If you want to avoid throwing out the cold embers and starting over again, you have to keep the fire going.
Keep Your Goal In Front Of You
Your goal is the fire. You have to keep it in front of you and keep it going
all the time
.
You have to believe in your goal. Believing in your goal is more than an idea that you possess; it's an idea that possesses you...the same way a fire can be possessing.
How do you keep your fire, your goal, in front of you?
Put On A Log Every Day
Visualizing your goal is like putting a log on the fire. Mentally picture your goal.
When you visualize your goal think about it like you have already accomplished it. Think about the feelings you will feel, the joy, the happiness, and the sense of accomplishment. Think about the results of your achievement.
Paint your picture in your head.
Paint your picture EVERY DAY...or a few times a day if you need to.
Your painting will help you stay focused, disciplined, and committed.
Your painting will help you persevere through the obstacles and challenges.
Keep The Fire Burning
When you become an online entrepreneur, you must keep you fire burning. Keeping the fire going is much easier than starting a new one. Throw on a log or two every day.
Your fire will help you achieve your goal and give you the sense of satisfaction and contentment, just like a fire in the fireplace. You'll love being there.
Happy Business Building,
Yoli
Related Articles
LEADERS HAVE BLOOD GROUP OF FIRE POSITIVE.
LEADERS LIVE WITH BLOOD GROUP OF Ē FIRE POSITIVE.Ē
Keep Your Fire Stoked
Being an Online Entrepreneur the Right Way
3 critical elements of a research survey. Part 3 Ė Analysis.
Entrepreneurs, VCs, and Peeing on a Burning Bush
Searching For A Small Business Idea That Can Change Your Life?
Car Insurance - Fire and Theft Coverage
Smart Women Ignite Their Fire
Do you have what it takes to become an Entreprenear and Profit Online from Home?
You Can Be An Online Entrepreneur
Marketing: Donít they know itís good for them?
Does Internet Marketing Really Work?
LEARN THE LAW OF ATTRACTION MARKETING AND MAKE MONEY ONLINE
How to Become an Entrepreneur
Earn Money At Home With A Small Work At Home Business Opportunity
Donít know much about the internet, Can I be a Successful Entrepreneur?
Can You Become A Successful Entrepreneur?
Knowing The Entrepreneur Definition Will Help You Become A Successful Entrepreneur
Why Developing Mental Toughness Will Bring Great Results
Referred by:
http://jaykubassek.com
Free PDF Download
The #1 Challenge When Starting an Online Home Business - By Yolanda Allen
About the Author: Yolanda Allen



RSS for Yolanda's articles - Visit Yolanda's website
Yolanda Allen is a retired Air Force officer & online entrepreneur. Read Yolanda's blog, Online Business Plank Owner. Find out what Yolanda did when her daughter said she hated her job at Online Entrepreneur Know How. Enter your name & email for a free business review. Could this business help you earn lifestyle you want?
Click here to visit Yolanda's website.

More from Yolanda Allen
Becoming an Online Entrepreneur Whats Your Time Worth
Fishing for Prospects Why Headlines are Important
How to Write to Communicate 11 Tips to Help You Write More Clearly and Concisely
Becoming An Online Entrepreneur How NOT To Manage Your Time
The 1 Success Shortcut to Look for When Starting an Online Home Business

Related Forum Posts
Re: Forum Upgrade
Internet Users Hbk http://www.internetscamsanonymous.com
Re: What is your Business?
Re: Kevin's Case Study #11 - A New Forum Category?
Re: Quote of the Day - "The path to success is to take massive,
Share this article. Fund someone's dream.
Share this post and you'll help support entrepreneurs in Africa through our partnership with Kiva. Over
$50,000 raised
and counting -
Please keep sharing!
Learn more.
Featured

Expert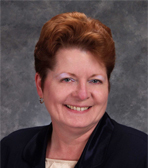 Leanne Hoagland-Smith
@coachlee
Visit website
| | | |
| --- | --- | --- |
| | Like this page? PLEASE +1 it! | |
Newsletter

Get advice & tips from famous business
owners, new articles by entrepreneur
experts, my latest website updates, &
special sneak peaks at what's to come!
Suggestions
Email us
your ideas on how to make our
website more valuable! Thank you Sharon
from
Toronto Salsa Lessons / Classes
for
your suggestions to make the newsletter
look like the website and profile younger
entrepreneurs like Jennifer Lopez.