Google Wonder Wheel - A Powerful Keyword Discovery Tool That Assists Marketers
---
---
Free PDF Download
What Must Be Done After Collecting MLM Leads? - By sam levitz
---
PPC campaigns are an important online marketing strategy. Marketers look for keywords that help them achieve top ranking in the Google search engine. PPC ads will then by placed by Google depending on your position for the keyword. All the ads placed by
marketers
center around the keywords for the niche. Only then, the ads will be displayed to targeted niche audience.
Finding keywords for your niche is not easy. After identifying your niche, you start looking for keywords important for your niche. You might have identified the main keyword phrases for your niche. But, those main keywords are not sufficient. You should look for keyword phrases to develop marketing campaigns.
Online marketers make use of keyword research tools to create new keyword phrases for the niche. As you are running ad campaigns consistently, you will definitely run out of niche keywords very soon. It is not a good idea to use same keyword phrases for several months because the behavior of internet users changes from time to time.
Wonder wheel is a new and interesting tool from Google that can be used effectively as a keyword research tool. Google developed this tool to help internet users to get to information they wanted easily. The tool employs simple wheel in flash and the forks of the wheel point to popular keywords for the main searched phrase.
When you search using wonder wheel, websites related to the keyword under selection will be displayed on the right. Now, if you want your ad campaigns and websites to appear at the top of the search engine results, you should use the keyword suggestions given by Google. Niche audience will click on those keywords suggested by wonder wheel and when they see your website in the top ten search results, you can easily get more visitors.
Many times, some of the keywords suggested by wonder wheel may not receive high traffic. There is no point in wasting your time and
money
developing ad campaigns for those keywords that receive less traffic. You can know about the traffic that comes to keywords using traditional Google tools for adwords campaigns. You must ignore those keywords with less traffic and concentrate on high traffic keywords.
Generic keywords receive competition from several other marketers. When you compete for keywords that have about 50 million pages, it is impossible to get the top 1 ranking. However, when the search results for specific keywords you found using wonder wheel is about 50,000, you can find ways to move up the ladder of search engine results. Finding less competitive keywords is as important as finding niche keywords. By spending little on these keywords with less competition, you can get your piece of cake.
Several marketers have started using Google wonder wheel to get niche keywords and every one of them is happy with the results. You can keep on digging the wheel every time to get a new niche keyword. You can combine the power of related searches tool present in the Google search engine options along with wonder wheel to get many more keywords.
Related Articles
Keyword Research Techniques (How To Find Buyers Not Searchers) "Jiri Majkus"
How to Dominate Keyword Search Using Google Keyword Search Tool
How many keywords per Ad Group?
Is Keyword Research really all that Important It surely Is
Avoid Sabotaging Your Own AdWords Campaign With The Google Ad Preview Tool!
Rule online marketing with the power of keywords
Google Keywords Tool Guide
Defining Keyword Research Tools
The Best Free SEO Tools
The First Step To Getting Traffic Is Keyword Research
••••••>SEO Tips for Conducting Outstanding Keyword Research
••••••>Free SEO Tip of the Day: SEO Keyword Tools for improving Search Engine Placements.
Answer Questions Get Search Traffic
How to Get Listed in Yahoo and Google
Keyword Research - Finding right keywords for your business?
Google Placement – Grab The Top Google Spots For Your Business
The Role of Keyword List Generator Tool in SEO
How to Start a Blog with Great Keywords
Make Money From The Internet Using Organic SEO
Google Analytics - Just the Facts
Referred by:
http://jaykubassek.com
Free PDF Download
What Must Be Done After Collecting MLM Leads? - By sam levitz
About the Author: sam levitz



RSS for sam's articles - Visit sam's website
Samuel Levitz is a respected author and leader in the Online Marketing Community. He offers FREE 90-day training for your business. Visit him now at www.SamuelLevitz.com
Click here to visit sam's website.

More from sam levitz
Three Enough Causes Never to Buy MLM Leads
Citigroup Primerica How Can It Make You Rich
Businesses for Generating Sales Leads
Economic Crisis Affects Our Coffee Production Industry
Rebuilding Your Finances After an Economic Crisis

Related Forum Posts
Re: New Video - Make Money Online Selling Advertising
Re: How To Pick Keywords To Rank For
Re: New Video - Make Money Online Selling Advertising
Most Useful SEO Tools For Webmasters
Re: Help with adwords
Share this article. Fund someone's dream.
Share this post and you'll help support entrepreneurs in Africa through our partnership with Kiva. Over
$50,000 raised
and counting -
Please keep sharing!
Learn more.
Featured

Expert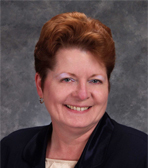 Leanne Hoagland-Smith
@coachlee
Visit website
| | | |
| --- | --- | --- |
| | Like this page? PLEASE +1 it! | |
Newsletter

Get advice & tips from famous business
owners, new articles by entrepreneur
experts, my latest website updates, &
special sneak peaks at what's to come!
Suggestions
Email us
your ideas on how to make our
website more valuable! Thank you Sharon
from
Toronto Salsa Lessons / Classes
for
your suggestions to make the newsletter
look like the website and profile younger
entrepreneurs like Jennifer Lopez.