How To Increase Sales By Using Social Media Sites
---
---
Free PDF Download
3 Easy Ways To Increase Sales For Your Small Business - By Roy Derrick
---
I cannot believe how much marketing has changed since I started my first bricks and mortar
business
more than twenty years ago. Back then, cheap marketing consisted of posting flyers through people's doors and by word and mouth recommendations. However the way to
increase sales
for small businesses today is by connecting with your customers via social media sites. You can "tweet", "shout out" or even "check in", all of which would have been a foreign language in days gone by...But how do you make sure that your efforts pay off?
Below are some tips on how to ensure
success
and get more sales for your business using social networking sites.
Facebook
In order to
promote your business
on Facebook you will need to set up a facebook business account and profile and invite friends to your page. If you already have a personal Facebook page you can insert your website details within the "about you" section on your personal page. This will then offer a perfect way of leading your followers on to your business page.
You will then need to choose a name for your business page that will reflect your business, ensuring not to use too many generic keywords like"
make money
from home". You can use the description, company overview and mission boxes to provide powerful text about your business, including relevant keywords. You will also have the opportunity to provide details about yourself within the "biography" section.
The "about you" section has a maximum of 250 characters with only the first 77 being visible to your customers so make sure that you provide your URL website details within the first 20 characters.
Other tips on ensuring success on Facebook include indexing your photographs with good keywords and to link your Facebook business page to all of your other sites including your blogs, website and other social media sites.
Facebook offers a very powerful way of marketing your business for free, especially for those with bricks and mortar businesses, as it offers a great way to increase revenue by providing details of any last minute offers or promotions that you may have e.g. a restaurant owner could offer a free glass of wine to the first 20 people to book a table that evening.
Whether you own a bricks and mortar business or an online business, the more interesting and compelling you make your content, the more people will connect with you and provide you with the all important "likes" which can prove very powerful to
boost sales
for your business.
Twitter
Twitter, is like a big global chat room whereby people, including celebrities, can choose who they want to chat to. You can either have a global audience or you can select a designated region.
You will need to first of all choose a twitter username which is restricted to 15 characters. Again you will need to choose a recognisable name for your business.
A tweet is restricted to 140 characters and tweets should consist of a combination of humour, compelling information and a call to action for your business.
Your success on twitter, as with all other social media sites, relies on providing consistent and good content, ideally within 5-7 tweets a day to engagre with your followers. You will need to ensure that you do not constantly try to hard sell within your tweets as people generally come on to twitter to socialise and not to buy anything.
When you do refer to your business within a tweet there is a facility to use a hash tag to highlight any keywords that you may want to use. This is particularly useful for any "shout outs" whereby you share with others information regarding any pending activities.
To ensure that you connect with your followers it is recommended that you retweet other people's content and that you always reply to any comments that they have made regarding your tweets. This information can be viewed within the "connect" section.
Engaging with your followers on twitter will help you to build up trust with them which will then lead to them wanting to know more about you and your business and will ultimately result in you being able to make more money for your business.
Foursquare
Foursquare is a very powerful means of small business marketing, especially bricks and mortar businesses. Foursquare is a mobile app that when you "check in" will pinpoint and detail where your "friends" are at any given time. For example if you are in a restaurant in London, other foursquare users can view on their mobile app the location that you are at. Users then download and share photographs on to Facebook or twitter e.g. a picture of an apple tart that they are eating in that restaurant and will share tips (which act like a review) about that particular business.
Small businesses often provide special promotions on foursquare in order to
attract new customers
as they know how powerful foursquare can be. The person who checks into a business the most achieves the prestigious position of "mayor" which attracts even more benefits. There are also numerous badges that can be achieved such as "newbie" for someone who has checked into 5 places," adventurer" for 10 places "explorer" for 25 places and "superstar" for 50 places.
Some users use a "shout" on foursquare to gather information like whether there are any happy hours on a certain night.
Within the manager tools there is an opportunity to provide details of your website, twitter and Facebook details.
Foursquare is a popular as it offers a fun way (almost like a game), of connecting with others. It also offers
local business
owners a great way of promoting their business and to build their list in a less aggressive way of marketing.
Even
online businesses
can benefit from checking into foursquare each day as it can prove a softer way to let your followers know what you do for a living.
Pinterest
Pinterest is relatively new and is a fun way to promote your business.
Users create boards that are put into different categories e.g. social and fun or business ideas. You can then repin an existing pin (image) on to your board or you can download a pin of your own. You then have the facility to type in some text (including your website details), relating to the pin which will then be displayed for others to view and comment on. This is a fun way to
promote your business for free
and to
increase income
at the same time.
Pinterest also allows you to sell products within your boards as well as providing good content that can be used on your Facebook and twitter accounts.
All in all, social media offers a powerful way to increase sales for your business. However in order to be successful you will need to be consistent by providing good, varied content daily,you will need to keep all of your URLs the same wherever possible and also ensure that you engage with others by always replying to comments made by your followers . Following this advice will help to ensure success and to increase profits for your business.
Related Articles
Strategies For Utilizing Social Media Outlets
WAY SMART Goals Expand into Social Media Marketing
Social Media Optimization and Marketing with Web 2.0
Social Media – More than a tick in a box
Using Social Media To Increase Your Sales
Social Media and Customer Service How The Disconnect Continues
Social Media Marketing Has Revolutionized The Concept of Online Business
Social Media and You
Using Social Media Marketing to Build Small Business Relationships
Tips for Preventing Issues with Employees Using Social Media at Work
How To Use Social Media For Your Business
Integrating Social Media Into Your Small Businesses?
Google Gadgets & OpenSocial: A Social Media Marketing Toolset
Social Media Networking- the key factor behind communications today.
How To Discover The Social Media Fit!
Social media : why should my business use this resource?
How to Manage Your Business' Social Media Accounts
Social Marketing Online
Social Media, Marketing and the ROI Dilemma
Top 5 Social Media Tips You Should Know About
Free PDF Download
3 Easy Ways To Increase Sales For Your Small Business - By Roy Derrick
About the Author: Roy Derrick



RSS for Roy's articles - Visit Roy's website
My name is Roy Derrick. I have been self employed for over 20 years and developed numerous companies. I now work full time from home operating an Online Home Based Company that enables me to share with others how to become successful and create prosperity and a lifestyle to be proud of.
Click here to visit Roy's website.

More from Roy Derrick
What is an entrepreneur
Dont Be Like a Boiling Frog When Dealing With DebtLeap Into Action Before Its Too Late
How to boost your income using mobile marketing
What is prosperity to a middle aged man
The benefits of starting a home based business

Related Forum Posts
Re: Kevin needs "social glue" ideas
Re: Kevin needs "social glue" ideas
Re: UPDATES: New Campaign! New Layout! New Ideas!
Re: Marketing 2.0 - What Are Your Thoughts
Re: Social Media Marketing Ignorance
Share this article. Fund someone's dream.
Share this post and you'll help support entrepreneurs in Africa through our partnership with Kiva. Over
$50,000 raised
and counting -
Please keep sharing!
Learn more.
Featured

Expert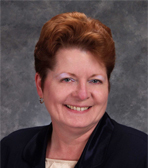 Leanne Hoagland-Smith
@coachlee
Visit website
| | | |
| --- | --- | --- |
| | Like this page? PLEASE +1 it! | |
Newsletter

Get advice & tips from famous business
owners, new articles by entrepreneur
experts, my latest website updates, &
special sneak peaks at what's to come!
Suggestions
Email us
your ideas on how to make our
website more valuable! Thank you Sharon
from
Toronto Salsa Lessons / Classes
for
your suggestions to make the newsletter
look like the website and profile younger
entrepreneurs like Jennifer Lopez.