Making Mobile Marketing Work For Your Business
---
---
Free PDF Download
Are You Able To Actually Make Serious Coin with Project Payday? - By Robert Strong
---
Imagine that you own a shop that has quite a few regular customers, but you discover that one random day you have had little to no
business
come your way. You send out an instant coupon giving your faithful
customers
15% off and the response is tremendous. This is possible through mobile marketing. Keep mobile
marketing
to regular business
hours
or your customers will think their receiving spam mail. Marketing customers at inconvenient
times
will cause them to delete the message and ignore future emails. Unless it's vital for a specific target audience send your emails at normal business hours.
When you are setting up your marketing adds for cell phones, they must be cross-platform compatible. Every one has a
different
phone, and you don't
want
to end up cutting off some
people
from seeing your advertisement
just
because of the
phone
that they have. Your customers will not switch phones, though they may switch from your
product
to one that they see all the
time
on their phone.
Never send out any type of unsolicited messages. This will just be spam to people, and you may end up losing potential customers quickly. If they get a message from someone or some company they don't know, they will probably just delete it right away, and be a little frustrated. When performing
mobile marketing
it is important to provide real value to your customers. Mobile devices are an important part of lives today. If you send a text message, it needs to be relevant and meaningful for the recipient. Don't send a college student a $5000 a plate dinner invitation, a $10 coupon will prove a lot more valuable.
Don't concentrate so much on finding the time and the budget for social media. Focus instead on the integration of mobile marketing and social media into your business. You may be surprised to find out the things that you are currently unable to do because you are not yet mobile-marketing friendly. Concentrate on leveraging what you can.
Establish clear
goals
for your mobile marketing campaign. You should have a
number
of people you want to let
know
about your offers and a number of people you want to see in your stores or on your website. Keep track of your results and consider adapting your
campaign
if it is not successful. Maintain your program. There is nothing more disappointing for a
customer
than to sign up for a mobile marketing campaign and never hear anything from the company. Take the time to send customers a message at least once a week, even if it just something simple,
like
telling them you are glad to have them aboard.
Do not neglect mobile marketing. The market is growing and changing everyday. You have to find new ways to reach out to your audience. Mobile marketing is not a novelty, it is a necessity, if you want to see your business grow. If you have never done any kind of mobile marketing before, you should start now.
Treat your customers like people. Instead of just bombarding them with sales information constantly, consider messaging them occasionally with relevant information to their everyday lives. If you find an interesting
blog
on saving money, for example, send them a link. This lets them know you are not just considering them to be a source of
income
for you.
Set up a schedule to release your mobile marketing campaign. You can use the calendar button to set up a schedule to release your campaign at the time and date you want. This will
help
you to target those big events and free up your time to focus on other things. Have a goal. Do not start a mobile marketing campaign until you know exactly why you want to have one. You may want to have extra revenue or draw in more readers, but whatever the reason, you
need
to track the information you receive to find out if your program is really successful.
In conclusion, you long for instant solutions to your business needs. Follow the advice provided in this article, and when implemented correctly, you will come as close as possible to achieving this. Go ahead and give it an attempt, and reap all of the the
benefits
of mobile marketing.
Related Articles
Future Marketing kicks out the ancient marketing
How to Create a Mobile Marketing Campaign
Are You A Mobile Marketer? Beware The Pros And Cons Of This Campaign
Nine Things to Consider When Going Mobile
Three Reasons to Give Mobile Keyword Marketing a Try
What Small Businesses Need to Know About Mobile Marketing
Article # 43 How To Do Mobile Marketing
4 Reasons You Need a Mobile Website
Are We Marketing in a Mobile World
Mobile Websites for Small Businesses
SEO Measures for Mobile Search
The One Thing Every Business Owner Should Know About Mobile Text Marketing
Mobile Internet Security
Ten Reasons Your Business Needs Mobile Marketing
Seven Great Mobile Marketing Ideas for Small Businesses
Three Differences Between a Good Mobile Website and a Great One
The Easiest Way to Make Your Mobile Marketing Plan More Profitable
Mobile Web Apps for Businesses
Why Mobile Shopping Are Carts Such a Big Deal?
How Helping Local Business Owners To Wake Up To the Mobile Web Revolution Will Help You Make Money.
Referred by:
http://www.MeetKarenNewman.com
Free PDF Download
Are You Able To Actually Make Serious Coin with Project Payday? - By Robert Strong
About the Author: Robert Strong



RSS for Robert's articles - Visit Robert's website
I am the founder of Global Online Marketing Consulting that helps small business owners with their online marketing ventures. We believe that every business owner has the right to market their business, products and or services online without the hindurance of education or monetary budgets. We do this by giving people different options to market their businesses with different results, and realistic expecations.

We specialize in helping small business owners and local charaties that have less than 100 employees, are not publicly traded, and have the ability to market online that best suits their business; not dictacted by a corporate official.



Click here to visit Robert's website.

More from Robert Strong
Become a Banner Ad Expert Starting Today Series VI
How Hyperlinks Can Help Your Online Business
How To ReIngage Inactive Subscribers In Mobile Marketing
A Few Secret Tips to Get Readers Back to Your Site
Tribe Marketing There is Power in Community

Related Forum Posts
Re: The Mobile Marketing
Re: What is your Business?
Glad to be a member! - We Consult businesses FREE!
A Mobile App Or A Mobile Website?
Re: The Mobile Marketing
Share this article. Fund someone's dream.
Share this post and you'll help support entrepreneurs in Africa through our partnership with Kiva. Over
$50,000 raised
and counting -
Please keep sharing!
Learn more.
Featured

Expert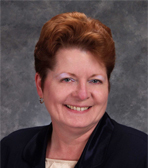 Leanne Hoagland-Smith
@coachlee
Visit website
| | | |
| --- | --- | --- |
| | Like this page? PLEASE +1 it! | |
Newsletter

Get advice & tips from famous business
owners, new articles by entrepreneur
experts, my latest website updates, &
special sneak peaks at what's to come!
Suggestions
Email us
your ideas on how to make our
website more valuable! Thank you Sharon
from
Toronto Salsa Lessons / Classes
for
your suggestions to make the newsletter
look like the website and profile younger
entrepreneurs like Jennifer Lopez.