Four Keys to Understanding Sales
---
---
Free PDF Download
How To Achieve Your New Year's Resolutions - By jon leuty
---
Over the years I've read a hundred
sales
books with all kinds of different approaches and ideas. Some were very good and others left questions about their
authors
understanding of selling.
When ever I found myself in a slump or things just didn't seem to work the answer always seem to be in the basics. A great chef, master carpenter or champion athlete always seems to have a mastery of the basics. So let's take a look at what this idea of selling really amounts to.
First: Sales is two people, a
customer
and salesperson, communicating with each other. The customer is communicating their needs, wants and
results
required. The sales person is trying to understand these so the issue can be solved by their
product
or service. Just think of this as two people getting together to help each other
improve
their situations.
Second: Customers purchase
products
and services for the results they provide. This can be a real challenge for
sales people
that have been indoctrinated that sales are all about their product. This means saving time and money, preventing problems, solving
problems
or creating opportunities; that's what the customer is looking for. Your product or service is simply a way or method to get the results, so
salespeople
need to communicate these results to
customers
instead of the product.
Third: Getting into new accounts, selling new and existing accounts and servicing accounts is all about two people communicating. Getting into a new account is about communicating results that the customer could achieve and communicating it in their language. The selling part is listening, questioning for clarity and communicating the results. Servicing the account is continued communications about the results to date and additional results needed.
Fourth: If we take the selling process, the objection response process or presentation part of selling and take the words "selling", "objections" and "presentation" away, guess what we end up with. The "Selling" process becomes a communication process that is used every day. The "objection" response becomes a conflict
resolution
process and "presentation" becomes story telling.
Take this idea of communications instead of selling and see what happens to your productivity. Ask yourself what the potential results of your product could be from your customer's perspective. Now think about how that could best be communicated to your customers.
We'll explore each step of the sales process and how communications fits into it in future articles. For now, just think communications.
Related Articles
Sales Prospecting Techniques
3 Keys to Increased Sales
Just How Important is Preparation to Sales?
7 Keys to B2B Social Media Success
Reminders Put Your Keys in Your Fridge
4 Great "Cheat Sheets" on B2B demand generation from Find New Customers – no registration needed
Find New Customers releases "7 Keys to B2B Marketing Success" - a new free "cheat sheet"
FREE Salesforce Grader Tool
These Keys Will Allow Anyone To Create Income At Home Online
8 Keys To Right Thoughts And Right Results
Top Sales Professionals Ask The Right Questions
Industrial Design and Your Invention
Hit More Fairways and Close More Sales
The 3 Keys to Successful Sales Management
Avoid Common Pitfalls When Building Your Online Business
Sales Leads -- Quantity or Quality?
Five Keys for B2B Selling
Align with your buyer's objectives to close sales quickly
The 7 Keys to Asking Clients the Right Questions
3 Keys to the Best Network Marketing Opportunity! ~WEALTH GUARANTEED
http://carboncopypro.com/
Free PDF Download
How To Achieve Your New Year's Resolutions - By jon leuty
Related Forum Posts
Online Sales and Marketing vs Traditional
Re: How do you back up your computer?
Re: Online Sales and Marketing vs Traditional
Re: Has anyone a good idea to sort this problem?
Global Ad Agency Seeks Senior Sales Account Executive
Share this article. Fund someone's dream.
Share this post and you'll help support entrepreneurs in Africa through our partnership with Kiva. Over
$50,000 raised
and counting -
Please keep sharing!
Learn more.
Featured Video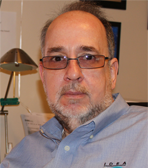 Expert author video by:
Edward R. Kundahl
,
Allentown Search Marketing Expert
| | | |
| --- | --- | --- |
| | Like this page? PLEASE +1 it! | |
Newsletter

Get advice & tips from famous business
owners, new articles by entrepreneur
experts, my latest website updates, &
special sneak peaks at what's to come!
Suggestions
Email us
your ideas on how to make our
website more valuable! Thank you Sharon
from
Toronto Salsa Lessons / Classes
for
your suggestions to make the newsletter
look like the website and profile younger
entrepreneurs like Jennifer Lopez.