Illegal Workers Protected by FLSA
---
---
Free PDF Download
Performance Review Disagreements - By Allison Grace
---
A federal district judge in Miami ruled that undocumented aliens working in the US have the same right to file claims for overtime compensation under the Fair Labor Standards Act (FLSA) as workers who are in this country legally.
The federal FLSA requires employers to pay one-and-a-half times the regular hourly pay rate to non-exempt employees for hours worked in excess of 40 in any workweek. In the case in Miami, the employer argued that the two employees who sued the company are
illegal immigrants
and not entitled to FLSA protections. The judge disagreed and cited a previous ruling by the US Circuit Court of Appeals for the Eleventh Circuit that
undocumented workers
are "employees" within the meaning of the FLSA and can bring an action under the act for unpaid
wages
and liquidated damages. She further cited a court decision which held that violations of
federal immigration
laws do not preclude awards under the FLSA. The judge's decision is in line with the majority of state and federal court
decisions
on this issue.
This decision should remind employers of the importance of properly identifying and establishing employment eligibility for all workers, following the I9
compliance
requirements. Employers who inadvertently hire illegal workers should remember that those workers, if non-exempt, are entitled to overtime pay if they work more than 40 hours in a week, just like everyone else.
Related Articles
FLSA Overtime Rules and Regulations, Practical Applications
Employers Required To Provide Nursing Mothers Break Time
The Top 6 Ways to Violate the FLSA
The Fair Labor Standards Act: What You Need to know
FLSA Pitfalls and Innocent Errors
Issues with Contract Labour Management
'Tis the Season...for Employee Relations Nightmares?
Flexible Work and The Fair Labor Standards Act
1.13 Working safely out of poverty: Working Out of Poverty
Increase in Government Immigration Enforcement Activities
The Fearful FLSA Audit
Should You Sign A Nursing Home Admission Agreement?
Young Boss, Older Worker
Bad Co-workers: How they can be Beneficial to Your Development (Tip #6)
Keeping Your Variable Compensation Programs in Compliance with the FLSA
Do you know what employment law applies to your business?
Enforcement Audits and Investigations to Increase in 2010
Employers Face Greater Employment Immigration ScrutinyBeware of Little Mistakes That Cost You Big
The traitor within the gates
Stupid Is Not A Protected Class
Free PDF Download
Performance Review Disagreements - By Allison Grace
About the Author: Allison Grace



RSS for Allison's articles - Visit Allison's website
Allison Grace, CEBS, CCP, CMS, is President and Founder of Instant HR Solutions and a human resources professional with more than nineteen years of experience. As a consultant, Allison has worked with companies in various industries including hedge funds, technology, oil and gas development, recruiting and accounting. Combined with technical training and professional certifications, Allison's practical experience includes working in all aspects of human resources to establish HR programs that support the strategic objectives of the business. Her extensive experience includes benefits, compensation, legal compliance, performance management, employee relations, recruiting and termination.
Click here to visit Allison's website.

More from Allison Grace
Dos and Donts of Reference Checks
Massachusetts Enacts Legislation To Protect Personal Information
How To Create an Employee Incentive Program
Top Ten Mistakes That Lead To Employment Law Problems
What You Need To Know Before You Terminate

Related Forum Posts
Re: NEW VIDEO - Business Ideas - 3 Success Lessons from Ben and
How about discussing Costco's biz model?? And CEO
Share this article. Fund someone's dream.
Share this post and you'll help support entrepreneurs in Africa through our partnership with Kiva. Over
$50,000 raised
and counting -
Please keep sharing!
Learn more.
Featured Video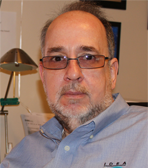 Expert author video by:
Edward R. Kundahl
,
Allentown Search Marketing Expert
| | | |
| --- | --- | --- |
| | Like this page? PLEASE +1 it! | |
Newsletter

Get advice & tips from famous business
owners, new articles by entrepreneur
experts, my latest website updates, &
special sneak peaks at what's to come!
Suggestions
Email us
your ideas on how to make our
website more valuable! Thank you Sharon
from
Toronto Salsa Lessons / Classes
for
your suggestions to make the newsletter
look like the website and profile younger
entrepreneurs like Jennifer Lopez.