Etiquette in TV Court
---
---
Free PDF Download
Tis the Season for Social Events at the Office - By Dia Sutton
---
I love to watch the court programs on TV. I am a fan of Judge Mathis, Judge Judy, Judge Joe Brown, Judge Christina, The People's Court, etc. While people want to win their case, I have seen some very inappropriate behaviors which diminish their credibility. It has come to my attention that people, particularly young people, have no clue as to how to act in a court of law, even if it is on TV. So in an effort to help people stop making a fool of themselves in TV court or any court, I have developed some guidelines.
1. Dress appropriately – Remember the 3 Bs – no boobs, belly or butt should be showing. Conservative dress is best. For men a suit and tie are best - at least an ironed shirt with a tie and long pants. For women a suit or dress and heels are best – something that covers the body but not too tightly.
2. Address the Judge as "Your Honor" or Judge (last name).
3. Do not try to talk at the same time the Judge is speaking. Pay attention to the questions asked by the Judge and answer appropriately.
4. Watch your body language. Do not roll your eyes, wave hands or clinch fists. If
nervous,hold on to the podium.
5. Never walk out before you are dismissed.
6. Bring all your documentation relevant to your case.
7. Never use curse words.
8. Do not argue with another person in front of the Judge.
9. Stop talking when the Judge tells you to stop talking.
If you want to win your case, project an image of respect for the court. Understand the image you project impacts your credibility.
Related Articles
"Powerful Business Etiquette Tips From Your Strategic Thinking Business Coach"
Three Business Etiquette Tips You Absolutely Must Know In Network Marketing
Email Etiquette - Part 1
Is My Time More Valuable Than Yours?
Tips to Cut the Cost of Bringing your Claim to Court
Bye Bye Business Method Patents
Duty of care includes protecting employees from violence outside of work
Email Etiquette - Is the Money Really in the List?
Mobile Manners – Cell Phone Etiquette Tips From Your Strategic Thinking Business Coach
Judgment Recovery - Does a Judgment Force the Debtor to Pay?
BUSINESS ETIQUETTE
Judgment Recovery - What is Court Judgment?
Victory for Starbucks in Tip-Pooling Class Action
Business Etiquette Seems To Have Gone Out The Window
Judgment Recovery - How do you get Court Judgment?
Democratic Rights: A Broad Charter Guarantee
How Failing Business Etiquette #101 May Be Your First Obstacle to Increase Sales
Email etiquette - Part 2
The Right to a Speedy Trial in Canada
What is the difference between a Chapter 7 and a Chapter 13 bankruptcy?
Free PDF Download
Tis the Season for Social Events at the Office - By Dia Sutton
About the Author: Dia Sutton



RSS for Dia's articles - Visit Dia's website


Dianne Floyd Sutton is President of Sutton Enterprises, author, trainer, educator, expert witness, coach and actor. She has over twenty years of combined experience in Human Resource Development (HRD) processes, Diversity, Equal Employment Opportunity (EEO), and Communication training. Sutton Enterprises (SE) is a full service human resource development organization which offers a variety of Human Resource Development (HRD)services, i.e. training, keynotes, facilitations, EEO interventions, organizational development, etc. For more information about SE go to www.suttonenterprises.org

Dianne Sutton has the skills to create a safe learning environment where diverse participants are able to ask questions, experiment with new behaviors and development new skills. She also has the ability to present models and techniques in a straight forward, clear and humorous manner. She started her career as a mathematics instructor in the St. Louis, Missouri Public School System while attending graduate school at Washington University. Before founding Sutton Enterprises in 1987, she held a variety of positions at the U.S. Equal Employment Opportunity Commission (EEOC) and the U.S. Department of Agriculture (USDA) in training and employee development.

Her most recent publication is Workplace Etiquette: A Guide to Thriving and Surviving in Today's Workplace. In 2010 Dianne was awarded the Spencer Logan Leadership Award from the Training Officers Consortium (TOC) in Washington, DC. This is the organization's highest honor. For more information go to www.trainingofficers.org

Dianne is on a civility crusade as Ms. Etiquette. Ms. Etiquette offers a down-to-earth, in-depth presentation peppered with real life examples and appropriate humor. She demystifies the rules and gives insights into behaviors that increase respect, collaboration and trust in the workplace. Check out Ask Ms. Etiquette for answers to questions about appropriate etiquette in the workplace at www.suttonenterprises.org


Click here to visit Dia's website.

More from Dia Sutton
Luncheon Meetings NoNos
What I Learned About Leadership as an ANC Commissioner
The Motown Etiquette and Style Coach Maxine Powell
The Four Bs of Dress in Todays Workplace
Disability Etiquette 2 Visual Impairment

Related Forum Posts
Re: The State of Marketing - 2011. An infographic.
Re: Lack of controls can hurt.
Share this article. Fund someone's dream.
Share this post and you'll help support entrepreneurs in Africa through our partnership with Kiva. Over
$50,000 raised
and counting -
Please keep sharing!
Learn more.
Featured

Expert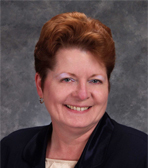 Leanne Hoagland-Smith
@coachlee
Visit website
| | | |
| --- | --- | --- |
| | Like this page? PLEASE +1 it! | |
Newsletter

Get advice & tips from famous business
owners, new articles by entrepreneur
experts, my latest website updates, &
special sneak peaks at what's to come!
Suggestions
Email us
your ideas on how to make our
website more valuable! Thank you Sharon
from
Toronto Salsa Lessons / Classes
for
your suggestions to make the newsletter
look like the website and profile younger
entrepreneurs like Jennifer Lopez.