John M. Beane Articles
---
---
Reinventing Yourself as a Manager
How to recover from accepting a management job for which you are ill-suited. Changing is not easy but here is what you need to do.
Working Smarter — Not Harder
What a manager needs to consider as he/she moves from being a supervisor to top levels of management. The challenge of deciding how to work smarter rather than harder.
How to Improve Your Effectiveness as a Manager
Quick thoughts on how you can become a more effective manager by simply thinking a little more about your behaviors.
How to Conduct an Effective Interview
Far too many managers approach an interview as something they have to do rather than looking at it as an opportunity. Being prepared to interview enhances the possibility of hiring the right person for the right position. Lack of preparation almost ensures you get another warm body needing a job!
Conducting an Exit Interview
An exit interview can be a great way to improve the hiring process by finding out what needs to be different initially. Should you hire a different kind of person, should the process be modified, what caused the mismatch between the person leaving the firm and their job.
Building a Successful Firm One Employee at a Time: Attracting Quality Candidates
Methods to get better candidates applying for your job openings.
Reasons for Turnover!
Resolving turnover issues is not too difficult if one is committed to taking the appropriate actions.
Targeted Selection makes Hiring Much Easier
The steps necessary to improve interviewing and hiring techniques.
Understanding and Calculating the Cost of Turnover
A brief look at how one determines their turnover rate. Another article details the causes of turnover and how to reduce it's impact on your organization.
Emotional Energy is Our Engine
Emotional Energy can be equated to the engine of a car and must be right-sized our problems occur.
About the Author: John M. Beane



RSS for John's articles - Visit John's website
John's interest in human character and behavior started while working for a state agency and continued during the time he operated his own retail business for ten years. As he created and presented training on various topics, as an independent consultant, all over the United States, Canada and Europe and later helped many companies "streamline" processes to achieve maximal productivity his main interest continued to be human character. For the past 20+ years he has studied, researched, and taught emotional intelligence and character development and their impact on hiring and productivity. He has helped numerous clients take the guesswork out of finding the right people to staff their companies while improving their bottom line by decreasing employee turnover and creating a more productive staff. John combines his background in management and interaction with a variety of people in a multitude of jobs with his study and research of human character. He is able to help existing employees achieve their maximum potential.
Click here to visit John's website.

More from John M. Beane
How to Improve Your Effectiveness as a Manager
Good Interviewing is mostly listening
Working Smarter Not Harder
Emotional Energy is Our Engine
Reasons for Turnover

Share this article. Fund someone's dream.
Share this post and you'll help support entrepreneurs in Africa through our partnership with Kiva. Over
$50,000 raised
and counting -
Please keep sharing!
Learn more.
Featured

Expert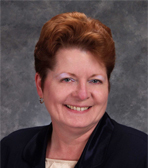 Leanne Hoagland-Smith
@coachlee
Visit website
| | | |
| --- | --- | --- |
| | Like this page? PLEASE +1 it! | |
Newsletter

Get advice & tips from famous business
owners, new articles by entrepreneur
experts, my latest website updates, &
special sneak peaks at what's to come!
Suggestions
Email us
your ideas on how to make our
website more valuable! Thank you Sharon
from
Toronto Salsa Lessons / Classes
for
your suggestions to make the newsletter
look like the website and profile younger
entrepreneurs like Jennifer Lopez.