Leadership - The Top 10 Competencies Spelled Out
---
---
Free PDF Download
Tips for Effectively Communicating and Influencing Up - By Rita B. Allen
---
Leadership skills and
competencies
are a requirement for most professionals in this competitive marketplace.  The ability to bring out capabilities in others and realizing their utmost potential is one sure way of measuring your
leadership
capabilities. 
Every organization differs on the specific skill sets and competencies needed for success but there are many
leadership competencies
that are relevant in all cases. 
Following are the Top 10 Competencies of Leadership
L
istening Skills - ability to conduct and initiate dialogic communications; active and reflective listening; strong communications and interpersonal skills
E
motional Intelligence - self awareness, self management, social awareness, and
relationship
management according to Daniel Goleman, psychologist and best selling author
A
ction-Oriented - leading by example; results-oriented actions; value driven with focus on learning; "walking the talk"
D
iversity Awareness - understanding importance of diversity for success; embracing cultural, social, and economical needs and differences within this diversity; providing positive influences and role modeling; as well as promoting value-add for everyone
E
nthusiasm, Eagerness and Energy - generating positive attitudes and positive thinking resulting in high impact and motivation! 
R
esponsiveness to individual and corporate needs - anticipating the unexpected, taking a big picture perspective, thinking "outside the box", and being pro-active problem solver taking into consideration needs of peers, staff, superiors, team and organization as a whole with appropriate level of urgency
S
ense of Humor - keeping things in perspective, maintaining grounded and balanced outlook at all times; laughter can be stress releaser as well as team builder more often than not
H
igh Standards of Excellence - setting the tone for high standards of excellence; displaying behaviors that create trust and credibility; maintaining highest level of integrity, honesty and sincerity; holding a high bar for acceptable standards
I
nfluencing - ability to be catalyst for change and impact results; understanding needs of all stakeholders; rallying involvement and participation; and communicating in a way that engages responsiveness
P
ro-active - strategic visionary; envisioning and anticipating future needs; looking ahead and translating
goals and objectives
into strategies, both short-term and long-term; seeing all possibilities and following through to execution  
This article was published in the November 2007 issue of Boston Women's Business Journal, Boston, MA
Related Articles
Harvard Business Review Blog Off Target on Sales Greatness
Succession Leadership is the Success Lynch Pin for Individuals, Businesses and Organizations
Building an Effective Talent Management System
Hiring and Promoting Emotional Intelligence
Hard Skills Alone Are Not Enough!
Competency-Based Executive Coaching
Is your leadership effective?
Leaders Can't Be Trained
Excellence in Managing, Leading and Coaching
10 Kurlan Sales Competencies That are Key to Building a Sales Culture
Identifying Future Leaders: Creative Leadership Development Strategies in Tough Times
Competency Based Interviewing
Align Your Strategy and Operational Plans to Core Competencies
WHAT IMPACTS LEADERSHIP EFFECTIVENESS IN THE PHARMACEUTICAL INDUSTRY?
BOOK REVIEW: Primal Leadership: Realizing the Power of Emotional Intelligence (By Daniel Goleman, Richard Boyatzis & Annie McKee, Harvard Business School Press, 2002, ISBN #1-57851-486-X)
Leadership Coaching – Is It Right for You and Your Business
Build Bench Strength through Personality Assessments
180 and 360 Degree Assessments for the Sales Force
The Talent Pool Has No Deep End
Benchmarking your Core Competencies
Free PDF Download
Tips for Effectively Communicating and Influencing Up - By Rita B. Allen
About the Author: Rita B. Allen



RSS for Rita B.'s articles - Visit Rita B.'s website
Rita B. Allen is the President of Rita B. Allen Associates, a provider of career management consulting and coaching services for individuals and organizations. With over twenty five years human resources experience, her specialty areas include a variety of talent management offerings including executive coaching, leadership development, management training and career development. Her assignments have ranged with client companies representing a variety of industries including biotechnology, high technology, medical devices/pharmaceuticals, manufacturing, professional services, academia, healthcare, financial services and consumer products/retail. Previously, she held roles as Vice President of Marketing and Search Services with Gatti & Associates, and human resources positions with C.R. Bard, Inc., BTU International and Unitrode Corporation.

Ms. Allen holds an MS in Leadership and a BS in Business Administration from Northeastern University where she is also a Lecturer as an adjunct faculty member. Rita currently serves on the Board of Directors of The Boston Club and the Association of Career Professionals International New England, is also an active member of other professional associations, a frequent speaker at local events, and the author of several articles. She is also fluent in Armenian. Rita was voted one of the top ten executive coaches by Boston Women's Business Journal in September of 2009.


Click here to visit Rita B.'s website.

More from Rita B. Allen
Ten Tips for Successful Networking
Mentor and Be Mentored Both are Critical to Success
Five Strategies for Personal and Professional Success in 2011
Tips for Effectively Communicating and Influencing Up
Leadership The Top 10 Competencies Spelled Out

Related Forum Posts
Re: Business Women Peer Mentoring Spotlight
Re: 3 Ways I Used Twitter To Grow My Business This Week
Re: LEADERS
Different Hats
Why A Project Fails?
Share this article. Fund someone's dream.
Share this post and you'll help support entrepreneurs in Africa through our partnership with Kiva. Over
$50,000 raised
and counting -
Please keep sharing!
Learn more.
Featured

Expert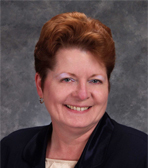 Leanne Hoagland-Smith
@coachlee
Visit website
| | | |
| --- | --- | --- |
| | Like this page? PLEASE +1 it! | |
Newsletter

Get advice & tips from famous business
owners, new articles by entrepreneur
experts, my latest website updates, &
special sneak peaks at what's to come!
Suggestions
Email us
your ideas on how to make our
website more valuable! Thank you Sharon
from
Toronto Salsa Lessons / Classes
for
your suggestions to make the newsletter
look like the website and profile younger
entrepreneurs like Jennifer Lopez.