The Employment Interview --- How Hard Can It Be
---
---
Free PDF Download
Sales Management --Unmask the Confusion of Territory Account Assignment - By Dr. Rick Johnson
---
Interviewing Requires Skill
Interviewing a new
job candidate
sounds easy. After all, you are in control. You have something to offer. You can select anyone you choose to select. Right? That sounds good but in reality interviewing a person to fill a job opening is one of the more difficult tasks you may face as a manager. It does require specific skills to do it right and increase your chance of hiring the ideal person for the job; the person that will stay and fit in with the culture of your company. That being said, I personally don't know of one company that has a formal program to train their managers on how to conduct an interview. Interview training is much the same as training managers how to conduct a
performance
review. It is a rarity to find a company that actually does it. Recruitment, retention, interviewing and performance reviews are not just a "Human Resource" (HR) thing. They are a basic responsibility of all managers.
You can interview candidates for hours, do profile testing and have multiple team interviews and still not know for sure if they are the right person for the job and the right fit for the company. An effective job interview is one that will allow the employer to select an employee who will not only be able to perform the job, but who will stay on the job for an extended period of time. Turnover which requires rehiring and retraining are expensive for a company.
The Questions
Asking the right questions is not as easy as it sounds but questions that determine skill level and experience are fairly straightforward. The more difficult objective for any manager conducting an interview is to select the applicant who will fit in, work well in a team environment, be a contributor, enjoy, respect and promote the company's image. Selecting an individual that can not only do the job but one that will be so happy working for the company that they will stay can be a real challenge. Facing that
challenge
requires asking the right questions.
Let's explore the interview process in more detail utilizing excerpts from CEO Strategists "Lead Wolf Interview Guide"


AN INTERVIEW IS:
A FACE-TO-FACE ORAL COMMUNICATION:
1. Between an applicant and an interview team
2. Initiated for a specific purpose
3. Focused on very specific subjects
Please note - individual one on one interviews in addition to and subsequent to team interviews are acceptable and sometimes preferred after identifying the final candidates.
SPECIFIC INTERVIEW OBJECTIVES:
1. To clarify data on the application form - - looking for apparent inconsistencies, time gaps or other missing information.
2. To obtain additional information not contained in the application.
3. To test to a degree, the applicant's truthfulness regarding information on the application.
4. To obtain information from the candidate which will help appraise his personality, character,
motivation
and skills/knowledge.
5. To inform the candidate about the job, its requirements and the company.
CONDUCTING THE INTERVIEW
After you have conducted the necessary introductions and addressed work history, begin to focus more on probing for data you need to assess from the candidate in reference to the specific job requirements. Avoid asking questions which can be answered yes or no. Ask open-ended questions which call for lengthier answers, for answers which give candidate's opinion. If your questions begin with HOW, WHEN, WHY, they're probably open-ended. Don't ask leading questions which suggest a particular answer; the candidate will give you the answer he thinks you're looking for.
Regarding work history, for example, try leading with a question like, "Tell me about your job at the XYZ Company". The way he answers this question will indicate what he considers important. If he is slow to get going, ask him WHAT he LIKED and DISLIKED about the job; WHY he was interested in that job when he took it.
Then you can probe more deeply into -------
1. Level and complexity of work
2. Extent of responsibilities
3. Motivation
4. Attitude and feelings
5. Effectiveness on prior jobs
6. Achievements
7. Interpersonal relationships
8. Level of
accountability
& authority
Here are some useful questions to ask in these areas. Don't go down the list asking everyone in order. That would seem like an interrogation .... But these questions do suggest some useful approaches:
Level and Complexity of Work
"What did your job at XYZ Company consist of?"
"Could you describe a typical day at work?"
"What sort of things took up most of your time on this job?"
"What kind of decisions did you typically make on this job?"
E
xtent of Job Responsibilities
"Explain how you fit into that organization."
"Tell me a little bit about your former boss."
"What were his/her responsibilities?"
"How much contact did you typically have with your boss?"
"Describe some of your interactions with your boss."
"Were you empowered to get your job done? How?"
"What kind of decisions did your boss expect you to make?"
Motivation
"How did you get into that field originally?"
"What attracts you to this industry?"
"When did you first think of leaving your former job?"
"Why did you decide to make a change?"
"What were some of the things that you really liked about that job?"
"What were some of the things that you liked about that company?"
"Describe the best boss you have ever worked for."
"Describe the worst boss you ever worked for."
"What is the worst thing a former boss ever did to you?"
"What is the best thing a former boss ever did?
Attitudes and Feelings
"What did you like best about your last job?"
"What kinds of things did you dislike?"
"What was most satisfying about your last job?"
"Did you like your boss?"
"How did you feel about the company as a whole?"
"What was the one thing you really liked about the company?"
"If you could have changed one thing - what is it?"
"How would you describe the culture of the company you worked at?"
"How much of a challenge was your former job?" How?"
"Do you feel you met your personal
goals
at your job, personally?"
Job Effectiveness
"Did you receive any awards or commendations?"
"To what extent were you able to increase your earnings?"
"What aspects of the job challenged you the most?"
"What did your boss say during your last performance review with regard to job specifics?"
"Did you agree with your boss's assessment of your performance?"
Academic Achievements
"How well did you do in school - GPA?"
"What were the courses you did the best in?" Why?"
"What courses did you have trouble with? Why?"
"What courses did you get the most out of?"
"How have you applied any of the academics to your real world job performance?"
"How do you feel about the school you attended?"
"What did you like the most about school?"
Personal Goals & Objectives
This should include a discussion about what the applicant is aiming toward in terms of both the immediate job opening and their long range objectives. This is often a good way to develop insight concerning their ambitions and motivation.
"Could you explain exactly what you are looking for in a job
change
at this time?"
"If you had the opportunity, how would you write the job description for this job?"
"What values/standards would you desire in the company you would like to end your career at."
"If you had to start all over again would you still be doing this type of work?
Outside Interests
A person has more freedom of choice in outside activities so these can be particularly revealing. Note how varied or restricted the outside activities are. Note whether they are solitary in nature, family in nature or group type activities. Solitary activities might indicate that a person may be a loner. Extensive group activities could indicate an outgoing nature and an aptitude for leadership. Extensive participation in sports could indicate a high energy level and good physical health. It could also indicate an ability to work closely with others in a team environment. Of course, all these observations can be backed up with personality profile testing. There are numerous tests available that can be used.
"Tell me about how you spend your free time."
"What sorts of things interest you outside of work?"
"What takes up most of your free time?"
"What kind of things do you like to do best?"
"What activities outside of work give you the most satisfaction?"
"How did you get interested in.....?"
"Do you participate in any type of sports?"
"Did you play organized sports in school?" Intramural?"
Personal References
Don't rule out references that are personal friends or family. Although a candidate is highly unlikely to put someone down as a reference that won't say glowing things about them, sometimes they are not all plants. This is particularly true for young workers who have only one or two work references. Personal references become necessary in these cases. However, try to uncover some names of other people and former work associates that are not on the reference list. Call them and ask about the candidate. These people are likely to give a reference that is less biased.
"Tell me about some of your co-workers and how they performed their job."
"What about other supervisors at your last job. Who were they? How did you interact with them?"
"Who is the one person you didn't get along well with at your former job?"
"Which family member do you have the most difficulty understanding?"
"What kind of reference would they give you?"
"Do you mind if we call them?"
Let's face it. Conducting an interview and
hiring
the right person is no easy task. Getting the wrong person on board can be a very expensive and damaging proposition. This isn't something to take lightly or just leave up to the Human Resource department. Obviously, if you have an HR department, they will pay a very important specific role. But, the final hiring decision is generally left up to the manager of the department where the new employee will work. Train your managers on how to conduct an effective interview and what is involved in the selection process. Remember, in spite of all the support from HR, in spite of all the testing that is available, in spite of the numerous team interviews and opinions, getting the right person in any given situation is still a gamble. However, you can dramatically improve your odds for
success
through preparation and training.
You can get a complete copy of the thirty four page "Lead Wolf Interview Guide"
simply by registering for "The Howl" monthly newsletter.
Related Articles
The Job Interview Question Hated by Most: "Tell me about yourself"
Conducting an Exit Interview
Best Interview Question To Ask Your Interviewer
Successful Recruiting System
The Employment Tests Myth
When Potential Employees Lie
Don't Ever Ask These Interview Questions
The Interviewing Process: Do You Know the Rules?
Put Your Money Where Your Mouth Is - Making An Employment Offer
The Biggest Interview Secret Revealed
The #3 Interview Question That Candidates Find Most Difficult
Conducting a Successful Interview
The #1 Interview Question That Candidates Find Most Difficult
Whatdaya Mean Preinterview
Do You Keep Getting Rejected For The Job?
Numbers Show Employment Franchises Won't Slow Down
If you didn't secure your dream job at interview, what next?
How do you get offered a job working in the recruitment industry?
Economic Reform Needs Reason And Sense
What annoys me most about interviewees?
Free PDF Download
Sales Management --Unmask the Confusion of Territory Account Assignment - By Dr. Rick Johnson
About the Author: Dr. Rick Johnson



RSS for Dr. Rick's articles - Visit Dr. Rick's website


www.ceostrategist.com - Sign up to receive "The Howl" a free monthly newsletter that addresses real world industry issues. - Straight talk about today's issues. Rick Johnson, expert speaker, wholesale distribution's "Leadership Strategist", founder of CEO Strategist, LLC a firm that helps clients create and maintain competitive advantage. Need a speaker for your next event, E-mail rick@ceostrategist.com.

Dr. Rick Johnson has over 35 years of experience in distribution sales and operations. Rick�s career can be broken down by decades. The first ten years of his distribution career were spent with the largest steel-processing distributor in the world (Joseph T. Ryerson). The second ten years began with Rick starting his own processing distribution center from scratch. In the first year, sales reached $1 million dollars and had grown to $25 million in its tenth year when Rick sold the business to one of the major national chains. The third ten years of Rick�s career dealing with financially troubled Turn-A-Round companies. After completing ten years of TAR work, Rick decided a decade of acting like Darth Vader was enough and became a consultant to the Wholesale Distribution Industry in 1999. Rick received an MBA from Keller Graduate School in Chicago and a Bachelor's degree from Capital University, Columbus Ohio. He also served six years in the United States Air Force as a survival instructor. Rick completed his dissertation on Strategic Leadership and received his Ph.D. in 2005. Rick is frequently published in numerous magazines including a column in Supply House Times, with over 250 different articles published to date. He�s also a published author with eight books to his credit.


Click here to visit Dr. Rick's website.

More from Dr. Rick Johnson
Creating an Effective National Accounts Program
Maximize Performance through Understanding
Gutless Management
Lets Face It The Economy Sucks
A Common Purpose

Related Forum Posts
Re: New forum - online businesses!
Re: Quote of the Day - "You are built not to shrink down to less
Re: Five Personality Traits of Successful Business Owners
Re: First Brag of 2011!
Re: Vera Wang Profile
Share this article. Fund someone's dream.
Share this post and you'll help support entrepreneurs in Africa through our partnership with Kiva. Over
$50,000 raised
and counting -
Please keep sharing!
Learn more.
Featured

Expert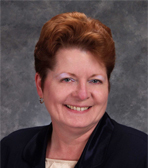 Leanne Hoagland-Smith
@coachlee
Visit website
| | | |
| --- | --- | --- |
| | Like this page? PLEASE +1 it! | |
Newsletter

Get advice & tips from famous business
owners, new articles by entrepreneur
experts, my latest website updates, &
special sneak peaks at what's to come!
Suggestions
Email us
your ideas on how to make our
website more valuable! Thank you Sharon
from
Toronto Salsa Lessons / Classes
for
your suggestions to make the newsletter
look like the website and profile younger
entrepreneurs like Jennifer Lopez.