The Tough Pressure of Asking For A Raise in Recessions
---
---
Free PDF Download
The Tough Pressure of Asking For A Raise in Recessions - By Dr. Fathi El-Nadi
---
1. Lay the foundation. Have a meeting with your boss. Set it up beforehand as a formal sit down, not a leaning-in-the-doorway-with-a-cup-of-coffee-in-your-hand thing. The informal route makes it easy for him to just say, "Aw, come on, Larry (or Betty), you know how things are" and move along smartly down a different path. Don't make it sound dire, but an actual time and date on his or her calendar lets the
boss
know that you mean business, not schmoozing. There is, sometimes, a difference.
2. Toss the grenade while it still has a pin in it. Keeping the protective pin in the grenade means you won't have to fall on it later when it's about to explode, which is quite painful and sometimes involves career death. Simply say to Mr. Roover, "Bob, I know this is a very difficult time for me to be raising this, but I just want you to hear me out. As you know, I have all kinds of capabilities that help things run around here, a skill set that's kind of different than the other guys'. And I feel like there should be some recognition of that at some point. You can tell me when." By taking timing off the table and selling the matter on its merits, you're eliminating the "not now" card from his deck. You know it's not a question of now. But if you succeed, even modestly, it has become a question not of if but of when.
3. Back off and bow nicely. If you've done your
job
well, you have got the boss into the position in which he or she can say, in a dignified manner, "Well, Larry or Betty, you know it's really impossible right now, but I see your point and I guess if you'll let me think about it a little bit, we can talk about it sometime in the future." At this point you may thank you boss and retire from the field of battle. Thus endeth phase one.
4. Follow up. After at least one full month, you may now employ the lean-in-the-doorway strategy to broach the subject again in a light-hearted manner. The more informal touch here is a way of ambushing the boss when he or she least expects it. Like, she's about to bite down on that nice muffin and here you come with a smile and a self-deprecating "Have you thought it over?" At which point she will say, "No! Go away!" And you may then look very sad, say thanks, and go off to do your job with the usual excellence.
5. Maintain gentle pressure. If you continue this strategy of constant, intermittent pressure, applied while you do continue to be superb at your function, you will get your raise. There are all kinds of tricks
managers
can pull to get you what you want, you know. They can raise your grade, which creates room at the top of your range. They can slightly alter your title, which involves a change of compensation. If they really, really want to do it, it will be done. Your trick is to do the dance with such finesse that at no time can your
manager
just blow you off your feet.
What being in a recession means is not that things can't or won't happen. It means that everything is harder, that's all. But you know, nobody said it was going to be easy.
Related Articles
Venture Capital & Recessions
The Great Recession?
Turning a Recession Into An Opportunity
A Tough Economy Can be Good for Your Career
How To Deal With The Pressures Of Your Fans
Managing The Stresses Of Peer Pressure
Dealing With Peer Pressure In Business
Managing A Business And The Peer Pressure From Others
Don't Let Peer Pressure Get The Best Of You
How To Deal With Peer Pressure In Business
How To Cope With Peer Pressure
How To Cope With Peer Pressure In Your Life
Do Not Let Peer Pressure Stress You Out
How To Overcome Peer Pressure At Work
Dealing With The Pressures From Your Coworkers
Managing The Peer Pressures Of Hollywood
Research Suggests Advertising Grabs Market Share During Recessions
What Does A High Pressure Oil Pump Do?
Are You a Brain Surgeon or a Plastic Surgeon?
How to Stop Your Cold Calls From Losing Steam
Free PDF Download
The Tough Pressure of Asking For A Raise in Recessions - By Dr. Fathi El-Nadi
About the Author: Dr. Fathi El-Nadi



RSS for Dr. Fathi's articles - Visit Dr. Fathi's website
Certified Crosby College TQM Instructor; Management & HR Development Senior Consultant to a number of Egyptian & Arab enterprises across the Middle East. - Rated by The Society for Human Resources Management (SHRM) as Senior HR Professional due to his significant contributions to prominent Multinationals in the US, The Gulf, and Egypt. - Had held senior Management, HR, and Training positions in SOM, Johnson Wax, General Motors, and Bristol Myers Squibb. - Currently teaching Management, HR, Strategic Management, and OB at a member of prominent private universities in Egypt. - Management & HR Development consultant to USAID, CIDA, DANIDA & IFC on development projects in Egypt. - Professor, Strategic Management & HR Development (The Arab Academy for Science & Technology / AUC) - Consultant & Member, The National Committee for Faculty & Leadership Development Project (FLDP), a 7 year World Bank Funded project to enhance the quality of Higher Education in Egypt. - Consultant to a number of Egyptian State universities on Strategic Planning & Quality Improvement projects.
Click here to visit Dr. Fathi's website.

More from Dr. Fathi El-Nadi
Secrets of Successful Sales
The Price of Being a Manager
Managing A People Company Beyond A Workplace of Robots
Old New Ways to Motivate Employees
Entrepreneurial Thinking

Related Forum Posts
Re: What I'm reading this weekend - Nov 5, 2010
Re: Quote of the Day - ?"Just because you come up against a wall
Re: Kevin. What happened to all others moderators?
Dramatized the product
Re: Obama Wants Social Security for Illegals
Share this article. Fund someone's dream.
Share this post and you'll help support entrepreneurs in Africa through our partnership with Kiva. Over
$50,000 raised
and counting -
Please keep sharing!
Learn more.
Featured

Expert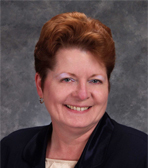 Leanne Hoagland-Smith
@coachlee
Visit website
| | | |
| --- | --- | --- |
| | Like this page? PLEASE +1 it! | |
Newsletter

Get advice & tips from famous business
owners, new articles by entrepreneur
experts, my latest website updates, &
special sneak peaks at what's to come!
Suggestions
Email us
your ideas on how to make our
website more valuable! Thank you Sharon
from
Toronto Salsa Lessons / Classes
for
your suggestions to make the newsletter
look like the website and profile younger
entrepreneurs like Jennifer Lopez.