Applying for Pregnancy Insurance While Pregnant
---
---
Free PDF Download
Why You Need Nursing Home or Long Term Care Coverage - By Alston Balkcom
---
In most states finding
health
and
maternity
insurance
through a private
health insurance
carrier if you are already pregnant is difficult or impossible. Health
insurance companies
will usually consider an existing
pregnancy
a reason to deny coverage. They will consider the pregnancy to be a pre-existing health condition. The advice below may not be or might not be pertinent to you. There are different regulations in different jurisdictions. The restrictions and limitations you might find on a given policy may mean that a pre-existing health condition you expect to be covered isn't.
It is important to know the limitations of your
health insurance policy
before you apply for it.
It is also important to keep any existing health
insurance policy
you might have until you are covered by the new policy. Even if your existing
health insurance plan
does not cover maternity expenses, you should think carefully before dropping it.
There are three main reasons that you should do this. The first is that you might have an otherwise covered illness or injury not associated with your pregnancy that triggers a large
medical
expense. The second is that you may have or develop a serious medical health condition that will keep you from getting
coverage
in the future. The third reason is that even though the health
expenses
of a normal pregnancy might be excluded from your policy, your plan might include coverage for complications. Complications of pregnancy are considered a disease. A normal pregnancy is not.
In many situations, private health insurance will not be an option. Most
insurance carriers
will automatically deny new coverage for pregnant women. However, there are some exceptions.
Group or employer-sponsored
medical insurance
might offer an opportunity for you to get coverage. These types of policies are governed by different regulations. Medical history is less often a factor in your being eligible for a
group health insurance
policy.
Employer-sponsored
health insurance policies
will often cover preexisting conditions. If, you can get coverage through a group contract before you give birth, you might be able to get the health
insurance company
to cover most of your medical bills.
Of course, the
group medical insurance
coverage plan
in question will need to cover maternity. Not all will. Many health
insurance policies
will specifically exclude maternity related expenses.
In a typical pregnancy most of the
health care
will be needed just before, during and immediately after the birth of the child. This means that if you can get coverage before you give birth, you can avoid most of the health expenses.
If your employer offers group insurance, and they will have an open enrollment period before your due date, you might be able to get insurance to cover your expenses in the maternity ward. This can help you dramatically reduce the bills you will need to pay.
If your spouse or domestic partner has group medical insurance available at his or her job, you might be able to take advantage of his or her next open enrollment period. This might also be a viable option for you.
If you are not married now, but get married to someone with group insurance, you may be able to get insured by their plan during a special open enrollment period. Getting married usually allows a spouse be insured by the other spouse's health
insurance plan
right away without waiting for the next open enrollment period.
The strategies listed above might not work for you. Group medical insurance often provides the best coverage. However, if you are not able to get coverage that way there may be programs available from your local, state or from the federal government that can help you limit your exposure.
To For advice about the opportunities available to you by means of other strategies and via government-based programs, contact the medical facility where you intend to give birth to your baby. They may be able to point you in the right direction.
Related Articles
Maternity Medical Care Insurance - Starting Insurance While Pregnant
Getting Medical Insurance While Pregnant Buying pregnancy Insurance While Pregnant
Health and Maternity Insurance
Are You Pregnant?
"I'm Pregnant".......
Understanding Your Ohio Health Insurance Coverage
Purchasing a Health Care Insurance Plan
Strategies for Dropping Your Family's Cost of Health care Coverage
Health Insurance for New Business Owners
Kaiser Permenente - User Submitted Health Plan Reviews
Car Insurance - Gap Insurance
Ohio Individual Health Insurance Made Simple
Health Insurance Questions to Ask When Shopping for Coverage.
What is Term Life Insurance Coverage?
The Ultimate Mompreneur: Julie Aigner-Clark Gets Her Start
Little Known Techniques to Lower your monthly premiums for health Assurance Tips to control the high premiums of Personal healthcare insurance
The Right Age to Buy Primerica Life Insurance
Health Care Reforms - How Are You Dealing With Them?
Enrolling in the Right Kentucky Health Insurance Plan
Car Insurance Discounts
http://www.searchengineworkshops.com
Free PDF Download
Why You Need Nursing Home or Long Term Care Coverage - By Alston Balkcom
About the Author: Alston Balkcom



RSS for Alston's articles - Visit Alston's website
Alston J. Balkcom has been a licensed insurance agent since December of 1985. His health insurance agency services Connecticut residents who do not qualify for health insurance through an employer
Click here to visit Alston's website.

More from Alston Balkcom
Why You Need Nursing Home or Long Term Care Coverage
Dont Buy Medical Care insurance
What is Term Life Insurance Coverage
Applying for Pregnancy Insurance While Pregnant
Finding A Good Home owners Insurance Coverage

Related Forum Posts
Re: Insurance for Home Based Business?
Re: Seeking partners and investors for a very ambitious project
Re: Seeking partners and investors for a very ambitious project
zipcar saves Gas cost
Re: Seeking partners and investors for a very ambitious project
Share this article. Fund someone's dream.
Share this post and you'll help support entrepreneurs in Africa through our partnership with Kiva. Over
$50,000 raised
and counting -
Please keep sharing!
Learn more.
Featured

Expert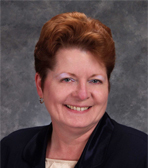 Leanne Hoagland-Smith
@coachlee
Visit website
| | | |
| --- | --- | --- |
| | Like this page? PLEASE +1 it! | |
Newsletter

Get advice & tips from famous business
owners, new articles by entrepreneur
experts, my latest website updates, &
special sneak peaks at what's to come!
Suggestions
Email us
your ideas on how to make our
website more valuable! Thank you Sharon
from
Toronto Salsa Lessons / Classes
for
your suggestions to make the newsletter
look like the website and profile younger
entrepreneurs like Jennifer Lopez.