Insurance For Disabilities for Individuals
---
---
Free PDF Download
Why You Need Nursing Home or Long Term Care Coverage - By Alston Balkcom
---
When it comes to
insurance
for disabilities for individuals, there are two major kinds you need to be aware of. Knowing what is good and bad about each major type can make a big difference if you ever have a need for the benefits they offer. Short term disability income insurance is available immediately should you get injured or have an illness and are unable to work. This type of
coverage
can last from a few weeks or up to 12 months or more, depending on the specifics of the plan you have. Most employers offer this type of plan as part of their benefits package. In fact, some states require employers to make some sort of short term disability income insurance, available to their employees.
If your
job
short term disability insurance, chances are you're involved in what's called a group plan. Carriers pool people together to make the insurance more affordable for everyone. Most employer-sponsored
plans
pay out 60 percent of your salary. This figure is sometimes offset by other factors. You may also get Social Security benefits and/or workers comp..
Long term disability income insurance can become available after your short term coverage stops paying you. Some employers do offer long term income replacement insurance, but frequently you are on your own to get this type of additional coverage. Currently, no states are mandating that employers offer any long term disability coverage.
If you're self-employed or if your current job does not offer any sort of disability income insurance for individuals, you should look into purchasing coverage yourself. If you have a family that depend on you, disability insurance can put your mind at ease.
Insurance (of all kinds) is something we rarely think about until we actually need it, but it it is prudent to understand what sort of coverage you have and make sure that you have the coverage you need. Also, you should know the amount of income you will be receiving should you be unable to work, and whether or not it's enough to pay your bills. Remember that additional coverage above and beyond what your employer's policy will pay you. Although there's an extra cost involved, the money you invest up front may be well worth it when it comes time for you use it.
Even if your place of employment offers some sort of disability insurance, you are under no obligation to take it through them. In fact, many employees opt out of their job's plan and purchase an individual disability
insurance plan
on their own. You may find that the monthly costs are higher when you go out on your own, there are many advantages to this option.
Group policies can have payout caps, either monthly or yearly, so if you're a high wage earner you may be surprised by the small monthly benefits you actually receive. Also, if you leave your place of employment or are fired, your individual disability income insurance plan will stay with you, unlike your place of employment's plan.
Disability Insurance for individuals is something you should really think about before you actually need the benefits. A little planning beforehand can make your life much more pleasant if you are ever disabled.
Related Articles
Shout Out to the Disabled - Overcoming Ableism
If You're Looking for Dedication Hire the Disabled
Who Has True Grit?
Donít Be Afraid of the Disabled Job Candidate
Car Insurance - Gap Insurance
Nonprofit Vision Statements, Core Values & Mission Statements
The Right Age to Buy Primerica Life Insurance
5.10 Social protection: Working Out of Poverty
Work at home Opportunities for the Disabled
Prudential Insurance Company - Car Insurance Coverage
Always Best Care Franchise Feature
Citigroup Primerica: How Can It Make You Rich?
Private Health Insurance Resources
MassMutual Insurance Company - Car Insurance Coverage
Getting Health Insurance Online
Avoid this Common Costly Health Insurance Error
Florida Auto Insurance Companies
eHealthInsurance.com Health Insurance | Health Insurance Company Guide
21st Century / AIG Insurance Company - Car Insurance Coverage
What is Term Life Insurance Coverage?
http://www.searchengineworkshops.com
Free PDF Download
Why You Need Nursing Home or Long Term Care Coverage - By Alston Balkcom
About the Author: Alston Balkcom



RSS for Alston's articles - Visit Alston's website
Alston J. Balkcom has been a licensed insurance agent since December of 1985. His health insurance agency services Connecticut residents who do not qualify for health insurance through an employer
Click here to visit Alston's website.

More from Alston Balkcom
Lessening Your Personal healthcare Insurance Costs
Your Homeowners Insurance It Covers More Than You Think
Insurance For Disabilities for Individuals
Is COBRA healthcare coverage the best deal
Maternity Medical Care Insurance Starting Insurance While Pregnant

Related Forum Posts
Re: Insurance for Home Based Business?
zipcar saves Gas cost
Should FDIC Worry about FHLB?
New Small Business Topic
Re: Should FDIC Worry about FHLB?
Share this article. Fund someone's dream.
Share this post and you'll help support entrepreneurs in Africa through our partnership with Kiva. Over
$50,000 raised
and counting -
Please keep sharing!
Learn more.
Featured

Expert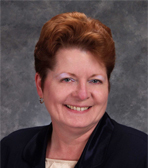 Leanne Hoagland-Smith
@coachlee
Visit website
| | | |
| --- | --- | --- |
| | Like this page? PLEASE +1 it! | |
Newsletter

Get advice & tips from famous business
owners, new articles by entrepreneur
experts, my latest website updates, &
special sneak peaks at what's to come!
Suggestions
Email us
your ideas on how to make our
website more valuable! Thank you Sharon
from
Toronto Salsa Lessons / Classes
for
your suggestions to make the newsletter
look like the website and profile younger
entrepreneurs like Jennifer Lopez.