How to Get the Best Rates on SR22 Car Insurance
---
---
Free PDF Download
Pollen and Mold Allergy - By John Clark
---
A SR22 filing lets the Department or Motor Vehicles (DMV) know that a driver has the minimum
insurance
coverage required under law. Usually a SR22 is required when a driver's license has been suspended. A driver license can be suspended for a number of reasons including 5 years of unpaid parking tickets, repeated failure to maintain liability insurance, a DWI, etc. Having to file a SR22 can cause
car insurance
rates
to rise for two reasons. First,
insurance companies
are allowed by state laws to charge a filing fee. The filing fee varies by state but it's usually any where from $15.00 to $25.00. Second, a suspended driver's license reflects poorly on a driving record. If the driver's license was suspended due to a first time offense for failing to maintain liability insurance a driver's SR22 rates will be lower than a driver who is on their second DWI conviction.
There are a few ways to decrease SR22 car insurance rates. First, a driver should get as many SR-22 car insurance
quotes
as possible. Drivers can call on the phone to get quotes or use the internet. Getting car insurance quotes is always free of charge. Second, ask if the
insurance company
has any discounts available for SR22 filers. Third, see if there are any
car insurance companies
in your area that specialize in
high risk
SR22 car insurance.
When a driver finally chooses a
car insurance company
to file their SR22 car insurance it's important to read the paperwork. Look at the coverage and any provisions the insurance company may have particularly for SR22 coverage. Only when a driver is satisfied with the price and the coverage should he or she sign the SR22 paperwork.
A driver should also check their DMV paperwork to see if he or she is required to also file the SR22. Some states require a driver to mail in a copy of the SR22 insurance paperwork. In conclusion, the best way to get decent SR22 rates is to compare quotes from a variety of insurance companies.
Related Articles
How are Car Insurance Premiums Increased?
The SUV Owner's Guide to Lower Auto Insurance Premiums
Moving/Relocating: Updating Your Insurance After A Move
The Hartford Insurance Company - Car Insurance Coverage
How To Purchase Cheaper Auto Insurance Coverage
Young Car Insurance Buyers: A Teen Driver's Guide to Car Insurance
State Farm Insurance Company - Car Insurance Coverage
Self-Employed Health Care Insurance Choices
Maternity Medical Care Insurance - Starting Insurance While Pregnant
What is Term Life Insurance Coverage?
Comparison Of Auto Insurance Quotes and Insurance Companies
Car Insurance - Gap Insurance
Car Insurance Rates: Tips To Lower Them Now!
Insurance: The Statistics War – Are Consumers Losing?
Secrets To Dropping Your Private Health Care Insurance Premiums
Tips For Insurance: How To Cut Your Costs In Half
The Car Insurance Comparison Kit
Commercial RE Lenders Have A Healthy Appetite For New Business
Group Health Insurance Renewal Explanation
Life Insurance Companies - Choosing the Best One For Your Needs
http://www.franchisefix.com/
Free PDF Download
Pollen and Mold Allergy - By John Clark
About the Author: John Clark



RSS for John's articles - Visit John's website
John Clark started numerous websites including SaveOnQuotes.com which allows you consumers to compare car insurance quotes, health insurance, life insurance, home insurance, 4g internet and much more. Expert resources to help consumers save money on life's big decisions.
Click here to visit John's website.

More from John Clark
Finding The Best Doctor With Each Type Of Health Insurance
The SUV Owners Guide to Lower Auto Insurance Premiums
About NonInsurance Health Care Discount Plans
Stress and your Mate
Guide to Selling Your Car and Stopping Insurance

Related Forum Posts
Re: Insurance for Home Based Business?
zipcar saves Gas cost
Still Exploring for loan
Should FDIC Worry about FHLB?
New Small Business Topic
Share this article. Fund someone's dream.
Share this post and you'll help support entrepreneurs in Africa through our partnership with Kiva. Over
$50,000 raised
and counting -
Please keep sharing!
Learn more.
Featured

Expert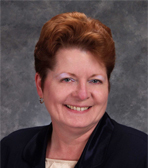 Leanne Hoagland-Smith
@coachlee
Visit website
| | | |
| --- | --- | --- |
| | Like this page? PLEASE +1 it! | |
Newsletter

Get advice & tips from famous business
owners, new articles by entrepreneur
experts, my latest website updates, &
special sneak peaks at what's to come!
Suggestions
Email us
your ideas on how to make our
website more valuable! Thank you Sharon
from
Toronto Salsa Lessons / Classes
for
your suggestions to make the newsletter
look like the website and profile younger
entrepreneurs like Jennifer Lopez.