How to Give Outstanding Speaker Introductions in Five Easy Steps
---
---
Free PDF Download
Career Advice: Five Secrets to Creating More Career Opportunities in the 21st Century! - By Ed Sykes
---
During the recent National Football Association Hall of Fame ceremonies, I had an opportunity to listen to heart-felt, insightful, and funny speeches. However, what stood out was one speaker's introduction of and inductee. The introduction took away the attention and thunder from the inductee and made the introduction speech more about the speaker than the inductee. The introducer's speech was twice as long as the award winner's speech, and I could see audience members grow weary of the introducer as he sapped the energy from the ceremony before the hall of fame inductee even said the first word of his speech. Whether you are introducing an award winner or introducing the next presenter in your sales presentation, the following five secrets to introducing the speaker will make the audience
motivated
to listen to them:
1. Keep Your Speaker Introduction Short
- Your introduction of the speaker should never be longer than the speaker's actual presentation. Keep your introductions from thirty seconds to two minutes depending on the situation. Remember, your
job
is get the audience excited about the next speaker in the shortest amount of time possible. If you must tell a short story, keep it short.
2. Work With the Speaker
- Communicate with the speaker you are introducing to find out if they have a basic introduction they want you to follow. If they do, take time to familiarize yourself with the introduction so that it sounds natural when you read it. Unless authorized by the speaker, do not ad lib and add something into the introduction that could possibly embarrass the speaker or take away from their presentation. I remember seeing the horror on a speaker's face as his introducer deviated from the planned introduction and started to tell a story in the introduction that the presenter was well known for
giving
in his presentation. Stick with the introduction.
If the presenter whom you are introducing doesn't have a standard introduction they use, ask them what their goals are for their speech, what they want covered in the introduction, what subjects they might want to stay away from, and how to pronounce names and/or places pertaining to the speaker or the speech.
3. Don't Tell Secrets
- You may know the presenter on a personal basis and would like to tell the audience a funny story of personal embarrassment to the presenter. Don't do it unless the speaker approves the story. What you find funny may take away the presenter's
credibility
with the audience.
4. Sell the Speaker
- Sell the speaker to the audience. Talk about the speaker's experience and credentials, and the benefits the audience will receive by listening to the speaker. Your speaker introduction should answer the following question for the audience, "How will it benefit me to listen to the following speaker?"
5. Don't Steal the Speaker's Thunder
- Remember, it's not about the introducer. It's about the speaker. I have seen some introducers, who know that they will be introducing a dynamic speaker and try to be more dynamic than them. Your job as the introducer is to get the audience excited about the speaker without taking away the speaker's thunder. Once you know the style of speaker, work to compliment the speaker so that they are the star of the show.
Remember, giving a speaker introduction is never about you as an introducer, it's about the setting the stage for the speaker so that they are successful. Follow the five secrets to giving outstanding speaker introductions and you will create motivated audience members while making your presenters happy.
Related Articles
Strengthen Your Strengthens and Watch What Happens to Your Life
How to Prepare an Outstanding Presentation in Thirty Minutes or Less
High Goals, Outstanding Performance and Success
Connecting With Speakers
Top Ten Listening Techniques
The Art of Effective Listening
Outstanding Presentations Start in the Mind: Five Presentation Skills Secrets for Overcoming Your Fear of Public Speaking
Why Are Conference Speakers So Bad?
C-Level Relationship Selling – Use Your Golden Network for Leverage
Are Your Salespeople Still Cold Calling? The Ugly Truth
New Rules for Listening
Customer Service – How you doing?
Motivational Speakers For Your Company
Always on (everybody markets)
3 Methods of Providing Valuable Referrals
Who Do You Call When Your Sales Forecast is Busted?
The L.I.F.E. Approach to Positive Humor
Mastering The Secret and Create Success!
Satisfactory Customer Service is No Longer Acceptable
Guidelines for Seamless Introductions
Free PDF Download
Career Advice: Five Secrets to Creating More Career Opportunities in the 21st Century! - By Ed Sykes
About the Author: Ed Sykes



RSS for Ed's articles - Visit Ed's website
Ed Sykes is a highly sought after author, motivational speaker, and success coach in the areas of leadership, motivation, presentation skills, customer service, and team building. You can e-mail him at mailto:esykes@thesykesgrp.com or call him at (757) 427-7032. Go to his web site, http://www.thesykesgrp.com, and signup for the newsletter, OnPoint, and receive either free ebook, "Empowerment and Stress Secrets for the Busy Professional," or "Secrets of Outstanding Customer Service."
Click here to visit Ed's website.

More from Ed Sykes
Five Secrets to Creating More Career Opportunities in the 21st Century
Appreciate to Motivate Five Keys to Successful Team Building
Motivation Techniques Eight Ways to Motivate Part Time Employees
Outstanding Presentations Start in the Mind Five Presentation Skills Secrets for Overcoming Your Fear of Public Speaking
Customer Service Secrets Six Secrets of Outstanding Customer Satisfaction

Related Forum Posts
Re: Spammer issue, May 19, 2013
Re: 7 Strange Japanese Inventions
Re: e-Commerce and e-Payment providers
Re: Domain name sugestion
Re: Have a Security Clearance Question? But are afraid to ask?
Share this article. Fund someone's dream.
Share this post and you'll help support entrepreneurs in Africa through our partnership with Kiva. Over
$50,000 raised
and counting -
Please keep sharing!
Learn more.
Featured

Expert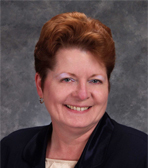 Leanne Hoagland-Smith
@coachlee
Visit website
| | | |
| --- | --- | --- |
| | Like this page? PLEASE +1 it! | |
Newsletter

Get advice & tips from famous business
owners, new articles by entrepreneur
experts, my latest website updates, &
special sneak peaks at what's to come!
Suggestions
Email us
your ideas on how to make our
website more valuable! Thank you Sharon
from
Toronto Salsa Lessons / Classes
for
your suggestions to make the newsletter
look like the website and profile younger
entrepreneurs like Jennifer Lopez.