Leadership Myth #1 - Great Leaders Are More Intelligent
---
---
Free PDF Download
Do Not Mix Empowerment and Morale - By Robert Whipple
---
The notion that one must be highly intelligent to lead effectively is a myth. There are numerous examples that identify highly
effective
leaders who were only average or lower in intelligence.
Lou Holtz has been called one of the best motivators and leaders in the history of sports. In his famous videotape Do Right2 he admits in his typical humorous style that he was very low on the
intelligence
scale. First he revealed that when he graduated from High School he ranked 234 out of a class of 278. He said, "That didn't bother me, but it did upset me when the
principal
said it was a rather
stupid
class overall."
He recalls the guidance counselor asking him if he was going to
work
in the foundry or the steel mill. He told her he was going to go to Kent State University. She shot back that he didn't have the academic ability to succeed and predicted he would flunk out. He said, "You don't
think
I'm very
smart
do you?" Her response was imprinted on his mind for the rest of his life. She said, "Lou Holtz, a lot of
people
don't know what's going on, but you don't even
suspect
anything's going on."
With less than average intelligence, he was able to rack up a winning record before retiring that would make any leader proud. He took over six college
teams
in his career: The College of William & Mary, North Carolina, Minnesota, Arkansas, Notre Dame, and South Carolina. He never inherited a
team
with a winning record. He never failed to take that team to a bowl
game
by the second year at the latest. It was not intelligence that brought about the change; it was the other ingredients in leadership. His philosophy of leadership was disarmingly simple. It had only three rules:
1. Do what is right
2. Do the best you can
3. Treat others as you would like to be treated
Doing right things and avoiding wrong things enhances one's self-image. This is the most basic rule for behaving in an
ethical
manner. Ethical leadership can be boiled down to two words: Do Right.
Doing the best you can simply means not settling for less than the best a
person
is capable of doing, and that includes the leader as well. If a leader does the best he or she can and demands that much from everyone else, it really covers the motivational aspects of the job.
Lou's final rule is simply the Golden Rule. If we hold others with the same esteem we hold ourselves, then they will recognize that and respond in kind. Imagine a world where a leader actually followed the
Golden Rule
at all times. Nearly all of the problems with low morale and
dissatisfaction
would vanish.
I actually have
trouble
with the Golden Rule if we take it literally. The
conundrum
is that other people might not want me to treat them like I would like to be treated. That sounds convoluted, but it is basically sound. Imagine I am a kind of person who loves to churn out work. I like to get up very
early
in the morning and get 4 hours of work
done
before most people get out of bed. I heap work on myself because getting things accomplished makes me feel fulfilled. If I dump piles of work on top of other people because that's how I would like to be treated, they are not going to be pleased.
We could modify the Golden Rule to read "Treat others like they would like to be treated," but that doesn't work either. Imagine trying to follow that rule in the real world. A leader would instantly go broke by giving
workers
huge sums of money, lots of vacation time, and cushy offices. No, you can't always treat people they way they want to be treated. So, how do we work with Lou Holtz's third rule? It's simple: Treat people the right way. Of course, we now have to define what that means.Most of my students start out thinking it is best to treat everyone the same. That is clearly defensible from a discrimination standpoint, but is this the best policy? I think not. Here we run into a major problem. Some sailors really enjoy manning Crow's Nest and scanning the water for hazards. For them it is a special treat and an honor. Others can become deathly sick due to the extreme movement and the height. The
first
thing to recognize is that treating people right does not mean treating everyone the same way.
As long as we
focus
on the
intent
of Lou Holtz's three points, they make a great philosophy of leadership. It has worked for him over several decades, and it can work for you if you choose to follow his specific formula. Regardless, Lou's rules demonstrate how a simple and logical set of rules can streamline the
complex
business of leadership and make it possible for the masses to access the "magic." The
complexity
of day-to-day leadership
decisions
can always be boiled into these three behaviors, so the formula can deal with complexity even though it is simple. You do not need to be
brilliant
to be a good leader.
Leadership
need not be difficult or complex to be effective. This theme will be repeated numerous times in this book.
Another
example
relating to intelligence is John Chambers,
CEO
of Cisco. John has been hailed as the best boss in America. People who have been lucky enough to work at Cisco have had the pleasure of riding a modern corporate success to personal wealth. In an interview with Diane Sawyer for ABC's 20/20, John admits that he nearly flunked out of grade school because he couldn't keep up with the work.3 He had dyslexia and was slower than other students to comprehend the assignments. Most people considered him the dunce of the class, yet John went on to become a billionaire and one of the most successful corporate leaders of our time. I
love
how he puts the issue of leadership into simple terms during his interview:
I basically take things as they are. Life is not very complex. I am just impatient about my vision. -John Chambers
Note the disarming simplicity of this philosophy. Of course the philosophy is only the start. John translates his
passion
into the hearts and minds of his
employees
through countless actions and rules for himself and his key leaders that he follows religiously. John understands the value of
consistency
and is expert at reinforcing candor. Once he gets on a theme about his own behaviors, he never, ever, waivers from that path. Whether it means sitting in a cubicle rather than a plush office or flying coach, he models his values for all to see every day. He also models exceptional transparency on a daily basis with all his stakeholders.
On the other side of the
scale
is Bill Clinton. As a 1968 Rhodes Scholar at Oxford University and graduate of Yale Law School, he demonstrated his incredible intelligence. Many people see him as a great leader. However, he certainly did not carve out the leadership moral high ground for our nation when he publicly forgot the meaning of the word "is" and became only the second president in the history of our nation to be impeached. His leadership could be put into question, not because of his IQ, but because he was arrogant enough to
believe
he could trick the American people into believing a lie. He might have even pulled it off, if it were not for the stain on a particular blue dress. The tragedy is that even when he was caught in the lie, he continued to deny it publicly and attempted to excuse the whole mess as just a temporary lapse in judgment. He modeled the opposite of candor and transparency. The Congress and the American people would not buy it.
So the first myth, that good leadership means being highly intelligent does not seem to hold in many cases. Of course, people of extremely low intelligence do not make good leaders because they don't have the capacity. Beyond that, we should not try to paint a strong correlation between exceptional leadership and
level
of intelligence. A reasonably strong mind is all that is required for greatness.
Related Articles
How to Change the Leadership Myth
Managers Can Kill Employee Motivation
Emotionally Intelligent Job-Related Feedback
The 3 Biggest Myths of Entrepreneurial Leadership
Leadership Character and the Greater Good – Character Matters
How to Be an Inspiring Leader
Eliminating the Fear of Failure
How Goal Setting Makes Happy Workers
Emotionally Astute Leadership – Create a Clear Vision
Leadership in the Zone – Achieving Peak Performance
How Inspired Leadership Creates Dream Jobs
How Smart Leaders Bring Out the Best in People
The Mindset of Effective Leaders
Business Priorities for 2013
How Managers Create Flow Experiences
Happy Workers Are Productive Employees - Truth or Fiction?
Future Focus - What People Want from Leaders
10 Greatest Pharmaceutical Sales Myths: Exposed
Trying to be a Perfect Leader? Good Enough May be Good Enough
How Corporate Culture Drives Engagement and Accountability
Free PDF Download
Do Not Mix Empowerment and Morale - By Robert Whipple
About the Author: Robert Whipple



RSS for Robert's articles - Visit Robert's website
Robert Whipple is CEO of Leadergrow Incorporated, an organization dedicated to development of leaders. He has spoken on leadership topics and the development of trust in numerous venues across the country. He is author of three leadership books: The Trust Factor: Advanced Leadership for Professionals, Understanding E-Body Language: Building Trust Online, and Leading with Trust is Like Sailing Downwind. His ability to communicate pragmatic approaches to building Trust in an entertaining and motivational format has won him top ranking wherever he speaks. Audiences relate to his material enthusiastically because it is simple, yet profound. His work has earned him the popular title of The TRUST Ambassador. Mr. Whipple has been published in several Leadership and Training journals including Leadership Excellence Magazine and T+D Training + Development Journal. He is a frequent contributor to The Rochester Business Journal. He has been named one of the top 50 thought leaders on the topic of leadership development by Leadership Excellence Magazine and one of the top 100 Thought Leaders on Trustworthy Business Practices by Trust Across America. Mr. Whipple has a BSME, MSChE, MBA and is a Certified Professional in Learning and Performance (CPLP). Contact at www.leadergrow.com or 585-392-7763
Click here to visit Robert's website.

More from Robert Whipple
EMail Tip 23 Avoid Using Off Color Remarks
Trust Keeps Leaders off the Slippery Slope
Organization Development Techniques
Project Planning and Risk Assessment
Favoritism is a Huge Problem

Related Forum Posts
Re: Business Women Peer Mentoring Spotlight
Is The E-Myth The Ultimate Franchise Guide?
Favourite Business Books
E-Myth? What's That?
Re: March 21 Triple Crown Update
Share this article. Fund someone's dream.
Share this post and you'll help support entrepreneurs in Africa through our partnership with Kiva. Over
$50,000 raised
and counting -
Please keep sharing!
Learn more.
Featured

Expert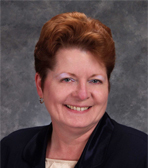 Leanne Hoagland-Smith
@coachlee
Visit website
| | | |
| --- | --- | --- |
| | Like this page? PLEASE +1 it! | |
Newsletter

Get advice & tips from famous business
owners, new articles by entrepreneur
experts, my latest website updates, &
special sneak peaks at what's to come!
Suggestions
Email us
your ideas on how to make our
website more valuable! Thank you Sharon
from
Toronto Salsa Lessons / Classes
for
your suggestions to make the newsletter
look like the website and profile younger
entrepreneurs like Jennifer Lopez.