Boost Your Leadership Skills
---
---
Free PDF Download
MISTAKES FREE LEADERSHIP IS NOT POSSIBLE - By Dr Shailesh Thaker
---
I'm often asked to come in to organizations and give a
motivational
speech to their employees. I reply that I'm not a motivational speaker. Never have been. Never will be. Don't want to be. I do something else. I teach their people how to become motivational leaders. That's a far more
productive
endeavor.
The concept and application of
motivation
are misunderstood in most organizations. The motivational industry is based on a fundamental contradiction; because the focus of motivation is misplaced. After all,
leaders
(salespeople included) should be motivated. If they aren't, they shouldn't be leaders.
Here's where the focus should be: not on the leaders themselves but on the people they lead. Can those leaders transfer their motivation to other people so those people are as motivated as they are about the challenges they face?
Furthermore: Can those people who "catch" the motivation of their leaders then go out and
motivate
others -- and those others go out themselves and motivate still others.. and on and on?
Finally, can people at each phase of this "cascading of cause leaders" translate motivation into
action
that achieves results -- and not just average results but more results faster on a continual basis?
All my books, articles, courses, seminars, workbooks and interviews are based on that simple sequence of ideas.
I have written many articles on motivation and how to transfer your motivation to others.
But there is another way of transforming your motivation to others that doesn't take much explaining. It's surprisingly simple, easy to use, and effective. Yet few leaders I've encountered use it, and those who use it, don't use it well.
It's the Way of the Question Mark. A "way" is a course of
life
one undertakes to advance in a particular discipline.
So it is with the Way of the Question Mark. It is not simply a technique; you'll find it is actually a disciplined course of life. (I've been using it for years and am still a long way from mastering it. Because the question mark is often particularly appropriate in a highly charged emotional situation. However, in such situations, when strong emotions are getting the better of me, it takes practice and
discipline
to step back, gather my thoughts, and ask a question.)
Practicing the Way of the Question Mark can enhance your relationships with the people you lead so you get a lot more results as a leader.
From now on in all your
leadership
endeavors, make a conscious effort to put a question mark at what would otherwise be declarative sentences.
Asking the question rather than using a declarative is usually more effective because it gets people reflecting upon their situation. After all, we can't motivate anyone to do anything. They have to motivate themselves. And they
best
motivate themselves when they reflect on their
character
and their situation. The question prompts people to answer, and when they are answering, they may engage in such reflection. You may not like the answer; but often their answer, no matter what it is, is better in terms of advancing results than your declaration. Also, their answering the question may prompt them to think they have come up with a good idea. People are less enamored of your great ideas than they are of their ideas, even if those ideas are simply average.
For instance, your organization needs to have people to from point A to point B. An order
leader
might say, "Go from A to B."
Practicing the Way, one might ask: "Tell me what you think about going from A to B?" or "What's the best way for you to go from A to B?" or "Tell me how I can support you going from A to B?" or "How will you take leadership of others going from A to B?"
Mind you, I'm not talking about pandering to people's whims. I'm talking motivation, motivating people to get more results faster on a continual basis. (In fact, you can't order people to get more results faster continually. Only motivated people can do it.) I'm talking about challenging people to undertake extraordinary things, to be better than they think they are.
The question mark, as opposed to the simple declarative, opens up a world of results-producing possibilities. And it's a world predicated on their choices.
Make the Way of the Question Mark your way. Discipline yourself to ask questions rather than make statements. You'll start getting more results.
Related Articles
Keys to Business Leadership
INDIAN LEADERSHIP SHOULD FOCUS ON…..
Integral Leadership - A Useful Model for Leadership Development
5 Secrets Leaders need to get what they want.
What Does Leadership Mean
Is your leadership effective?
Improve Your Sales Training By Changing Fuel
Learning at the Frank Sinatra School of Leadership
Be a Leader not a Seagul
Leadership Skills
Hard Skills Alone Are Not Enough!
Entrepreneurs -Five Easy Ways To Boost Your Creativity?
Leadership Responsibility
Effective Leadership = Business Success
Business Leadership Skills
What I Learned About Leadership as an ANC Commissioner
Define Leadership - The Missing Key Success Factor in Change Management
What is Leadership
Leadership Skills - 5 Skills to embrace
Easy Management Insights - Leadership Skills Come From Experience
Free PDF Download
MISTAKES FREE LEADERSHIP IS NOT POSSIBLE - By Dr Shailesh Thaker
About the Author: Dr Shailesh Thaker



RSS for Dr Shailesh's articles - Visit Dr Shailesh's website
Dr. Shailesh Thaker is the world renowned management thinker and motivational speaker on organisational behavior and development. He is the CLO of Knowledge Inc., a highly reputed training firm, which always helps organisations to achieve international benchmark. Dr. Thaker as a management guru is always in demand as a keynote speaker, business coach, HR Trainer and training guru for the management and training conferences. Dr. Thaker has benefited 17 countries through 1,344 workshops and has motivated millions of professionals. He has contributed 20 years in this field and has conducted nearly 11,264 hours of training sessions across the globe. He is PhD in Cognitive Thinking (India) and International Training Fellow (USA). His presentations and training sessions across the globe has benefited professionals in their personal and professional career.. Dr. Thaker has helped business houses to achieve business goals through his CEO training and Top management leadership training. As a leadership guru and management thinker, he has initiated innovative ideas in the management world.
Click here to visit Dr Shailesh's website.

More from Dr Shailesh Thaker
Effective Steps to Becoming a Leader
LEADERSHIP MEANS BEING EXCELLENT AT ANY PLACE ANY TIME
DOING NOTHING HAS SIGNIFICANT VALUE IN THE LIFE
Vision Management And Motivation
LEADERS ARE REAPED IN THE SPIRITUAL QUOTIENT

Related Forum Posts
Re: Five Personality Traits of Successful Business Owners
Re: Business Women Peer Mentoring Spotlight
Re: 3 Ways I Used Twitter To Grow My Business This Week
Re: Books for Business Owners
Re: LEADERS
Share this article. Fund someone's dream.
Share this post and you'll help support entrepreneurs in Africa through our partnership with Kiva. Over
$50,000 raised
and counting -
Please keep sharing!
Learn more.
Featured

Expert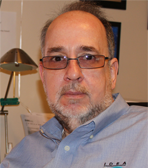 Edward R. Kundahl
@ideaman55
Visit website
| | | |
| --- | --- | --- |
| | Like this page? PLEASE +1 it! | |
Newsletter

Get advice & tips from famous business
owners, new articles by entrepreneur
experts, my latest website updates, &
special sneak peaks at what's to come!
Suggestions
Email us
your ideas on how to make our
website more valuable! Thank you Sharon
from
Toronto Salsa Lessons / Classes
for
your suggestions to make the newsletter
look like the website and profile younger
entrepreneurs like Jennifer Lopez.