MIND TRAP: Heuristic Thinking
---
---
Free PDF Download
MIND TRAP: Ignoring the Evidence - By Steve Major
---
There are five mind traps that I feel we fall into in making decisions: 1. Following Fads and Fashion
2. When we don't question assumptions
3. Perspective
4. Heuristic Thinking
5. Ignoring the Evidence.
It does not matter whether it's the decision to launch a new product, to change an existing product or service, or whether it's some other decision that we are faced with in our
business
- maybe it is a decision personal or career decision. There are traps that we can fall into that can kill smart decisions.
The
mind trap
of
smart decisions
I wish to
focus
on in today's article is when we take shortcuts in making decisions.
We have various
biases
and maybe rule of thumbs that we don't realise are present in our thinking. Once we have made that decision we then justify it afterwards but we don't challenge that initial decision.
One of the biases is the confirmation bias. This is where we only look for the information to confirm the truth of the decision we have made. We think we are making a sound decision, all we end up doing is following. It is called heuristic thinking. A heuristic is a brain shortcut that we adopt to make decision-making easy, but unfortunately it can lead to being a mind trap.
There are other biases in addition to the confirmation bias that we can fall guilty to. Another is what we have come to call "groupthink" where a group of people together end up making a decision that individually they may not have made. Nobody at the time though challenges the decision. The group collectively fall into a decision making mind trap.
To prevent these biases or heuristics the first point is to be aware that we all suffer from then. The next point is that we be willing to challenge any decision or ask for more information. The confirmation in particular I believe leads to many flawed decisions.
So to use that clothing example from the first article, "Following Fads and Fashions" again, the only way you are able to explain that the clothing item is in your cupboard is to say that your brain took a vacation. It is when you don't know what on earth you were thinking when you purchased that item. In business we don't think of it like that, yet there are decisions that we are making that are equally flawed.
Watch out for the mind trap of heuristic thinking. It's a killer to smart decisions.
Related Articles
MIND TRAP: Following Fads and Fashion
MIND TRAP: Ignoring the Evidence
MIND TRAP: When we don't question assumptions
MIND TRAP: Perspective
Smoking and the Representativeness Heuristic
And Why Don't YOU Use Video?
Make More Sales By Avoiding The Product Trap
The secret of the web (hint: it's a virtue)
Don't Think Too "Small"
Entrepreneurs – What Happens When No One Loves Your Products?
Being Seen, Heard & Valued at Work
The Exit Interview
Major Stressors - Number 1
The Most Important Report You Write: The One To Yourself
How to Think Your Way to Success: The Science of Results Oriented Thinking
When to say no to a deal. If you want grow say no!
Three mind traps that keep you playing small in life and business.
Three Steps to Getting Your Goals Back on Target
Business Start-Up Advice For Entrepreneurs
2 Leadership Mistakes That Will Cost You!
http://www.dglong.com
Free PDF Download
MIND TRAP: Ignoring the Evidence - By Steve Major
About the Author: Steve Major



RSS for Steve's articles - Visit Steve's website


A powerful, incisive and challenging speaker and insightful thought leader, Steve shows businesses how they can "get" the numbers behind their business, make savvy and smart decisions, escape from the information avalanche, and find, and intensely focus on the one number that really matters (and it is not the profit line).


Click here to visit Steve's website.

More from Steve Major
Setting Savvy KPIs That Work
Lead versus Lag Future versus Past
MIND TRAP Ignoring the Evidence
MIND TRAP Following Fads and Fashion
The One Main Thing

Related Forum Posts
Re: THE SECRET TO SUCCESS IS ALL IN YOUR HEAD...RIGHT NOW!!!
Hiring introverts vs. extroverts
Re: Essential Leadership skills
Re: Marketing is a trial and error game; test everything
Re: Getting ready to sell by childhood baseball card collection.
Share this article. Fund someone's dream.
Share this post and you'll help support entrepreneurs in Africa through our partnership with Kiva. Over
$50,000 raised
and counting -
Please keep sharing!
Learn more.
Featured

Expert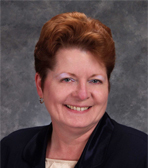 Leanne Hoagland-Smith
@coachlee
Visit website
| | | |
| --- | --- | --- |
| | Like this page? PLEASE +1 it! | |
Newsletter

Get advice & tips from famous business
owners, new articles by entrepreneur
experts, my latest website updates, &
special sneak peaks at what's to come!
Suggestions
Email us
your ideas on how to make our
website more valuable! Thank you Sharon
from
Toronto Salsa Lessons / Classes
for
your suggestions to make the newsletter
look like the website and profile younger
entrepreneurs like Jennifer Lopez.