Product managers, Product Marketing and Management, Product Management
---
---
Free PDF Download
Fortify Your Business Skills With PMP Training - By Nitesh Ranjan Bharti
---
Product management is a well-understood concept every industry except technology. The role of product management varies from strategic to tactical. The strategic role of product management includes various activities including being the messenger of the market, delivering information to departments that need market facts to make decisions. Companies that do not realize the importance of product management have to witness a series of expansions and layoffs. Product management is a role that can manage the ups and downs in an organization and push it to the next level of performance. It also communicates any opportunity that comes its way to the executive team with proper business rationale along with the risk assessment and forecasts. A successful product manager focuses on satisfying the needs of the customers and addresses all their problems. He is responsible for voicing out the needs of the customers as well as taking care of them. An efficient Product Manager specifies what the goal is: they should not propose solutions, and neither should they get involved in technical design. However, they may review several proposed solutions and express a preference for one when the solution makes a difference to how customers relate to the product.
AstroWix offers training in product management teaching managers how to develop as well as maintain the product ensuring the growth of the organization.
Product Management
empowers the sales effort by defining a sales process, supported by the requisite sales tools so the customer can choose the right products out of the options offered to him. Project management differs from product management .Project management ensures the successful delivery of the project within the budget and the deadline. A project manager will work to manage resources and coordinate all of the various endeavors to achieve successful completion of the project. Although projects can be undertaken to build a product to add features to it .Product management on the other hand is responsible for the overall and ongoing success of the product. Once the project to build a product is complete it becomes the responsibility of the product manager to manage the product through its entire lifecycle. Product management often plays the role of supporting developers with user requirements, project scheduling in short taking care of the whole process. A product manager investigates, selects, and develops products for an organization, performing the activities of product management. A product manager considers numerous factors such as intended demographic, the products offered by the competition, and how well the product fits with the company's business model. He manages one or more tangible products. However, the term may be used to describe a person who manages intangible products, such as music, information, and services.
Related Articles
How necessary is product management
So what is the Definition of a Manager?
Project Management Indispensible for Business Results
Increased Sales Effectiveness: Opportunity #1
MANAGERS MANAGE
Angel Investors - Due Diligence
Sales Training for Senior Manager Performance Improvement
Channel Management Training
How Are Your People-Management Skills?
Are You A Basement Network Marketing Conglomerate CEO?
Does your product stink or is it the recession!
Why Sales Forces are Not Performing to their Potential
The 3 P's of Selecting A Network Marketing Company To Join
Sales Management By Mike Le Put
Is this the traditional interpretation of Management?
Top 5 Sales Management Best Practices
Do Bean Counters Understand Brand Value?
Ask the Expert: Partner and Alliance Manager Compensation
Network Marketing? You Can Only Go So Far on "Stretching the Truth!"
Risk Takers Make The Best Managers
Free PDF Download
Fortify Your Business Skills With PMP Training - By Nitesh Ranjan Bharti
About the Author: Nitesh Ranjan Bharti



RSS for Nitesh's articles - Visit Nitesh's website
The ACOE Global is a unique organization which provides certifications at PMP Certification Chennai,Project Management Training, PMP Certification, PMP Certification Noida ,PMP Certification Delhi , PMP Certification in Mumbai and PMP Certification Bangalore, PMP Certification Chennai professionals which empowers you to drive innovative initiatives and make informed decisions for your project management. Contact us 0120-4033841
Click here to visit Nitesh's website.

More from Nitesh Ranjan Bharti
Aiming for project success with PMP Certification
Training for Managers helps build requisite skills
Learning to adapt with Project Management Training
Utilizing Human Potential in Project Management
Practicality and Work Culture in Project Management

Related Forum Posts
Re: what position to request?
Seek Venture Capital & Funding
Management Today
More Info
Re: Service Or Product?
Share this article. Fund someone's dream.
Share this post and you'll help support entrepreneurs in Africa through our partnership with Kiva. Over
$50,000 raised
and counting -
Please keep sharing!
Learn more.
Featured

Expert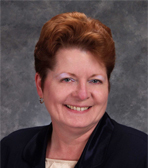 Leanne Hoagland-Smith
@coachlee
Visit website
| | | |
| --- | --- | --- |
| | Like this page? PLEASE +1 it! | |
Newsletter

Get advice & tips from famous business
owners, new articles by entrepreneur
experts, my latest website updates, &
special sneak peaks at what's to come!
Suggestions
Email us
your ideas on how to make our
website more valuable! Thank you Sharon
from
Toronto Salsa Lessons / Classes
for
your suggestions to make the newsletter
look like the website and profile younger
entrepreneurs like Jennifer Lopez.