How to Target the Boomers
---
---
Free PDF Download
Search Engine Optimization: In-house or Outsource? - By Roger Bauer
---
There are 76 million people alive today which were born between 1946-1964, widely considered the baby boom era. They represent the lion's share of today's economy and the American workforce. These people are approaching retirement so the rhetorical question is "how do we market to them?" They have a lot of disposable income, and they aren't afraid to spend their money. Unlike their parents, many of which were depression era babies, they grew up in an era marked by change, turmoil, and even good times. Think Woodstock, tie dies, and widespread marijuana usage. Slavery thankfully came to an end during their pre-prime years. These people aren't going to be shocked by much that comes down the pike--they've pretty much seen it all and participated in much of it too. So how do we marketing "types" curtail our message to identify with the Boomers?
For starters, Boomers
desire
to defy the typical image of retirement. Their life experiences have helped to minimize the fear of retirement and getting older. Rocking chairs and canes aren't how they're going to roll. They are thinking more along the lines of tropical vacations, athletic pursuits, and calling their own shots with their investments and
money
preservation. The changes they have witnessed in their youth have allowed them to
embrace
decision making up to and throughout retirement. Their generation is adept at rolling with the punches and keeping a level head if things go really well. If you are a
marketer
attempting to garner a share of the Boomer wallet, play up to these factors. Show them that you understand them, and you're there to help them achieve their objectives yet they can still make the final decision. Help them turn the image of retirement upside down. Allow them to rewrite the rules for retirement. That's what they are after, and they'll pay you well if you do a great job. Isn't that what you are ultimately after? Help them help you.
Related Articles
Baby Boomers – How They Are Effecting The Franchise Industry
Transfers vs. New First Time Franchisees
About Retirement
Calling All Baby Boomers: New Report Provides Guide to Investing in Volatile Markets
Sweet baby boomer revenge
Boomers are Changing the World AGAIN
Baby Boomers are Technologically Savvy!
Does Age Matter?
Baby Boomer Generation Concerns Are Being Resolved by an Easy Home Based Business Opportunity
Why mature age Australian Consumers? Because that's where the money is!
Baby Boomers - Business should be Booming for you!
Free web service protects you from credit card scam charges
Generation Y - Is Your Business Prepared?
Be Your Own Boss - Career Planning for Baby Boomers
Three Reasons why you Should Look at Succession Planning NOW!!!
Meger Mania
Baby Boomers Can Make Money Fast!
Boomers Realigning Values
Does Your Company Suffer from Cross-Generational Crankiness?
An Easy Home Based Business Opportunity Combines Travel with the Baby Boomer Generation
Free PDF Download
Search Engine Optimization: In-house or Outsource? - By Roger Bauer
About the Author: Roger Bauer



RSS for Roger's articles - Visit Roger's website
Roger Bauer is Founder and CEO of SMB Consulting, Inc., a nationally recognized small business consulting firm specializing in sales and marketing development. Roger also hosts a weekly marketing radio show featuring some of the top minds in marketing. To learn more, point your browser to http://smbconsultinginc.com or http://radio.smbconsultinginc.com His firm is also responsible for producing The SEO Bible which can teach anyone how to become an effective search engine optimizer. You can learn more about that at http://the-seo-bible.com
Click here to visit Roger's website.

More from Roger Bauer
7 Steps to Internet Marketing Success
10 Ways to Improve Cash Flow
How to Become a Great Client
5 Steps to Exceeding Customer Expectations
Effective Writing Where Have You Gone

Related Forum Posts
Boomers Share...
Re: How should i promote a new website?
Re: Do Boomers Make Better Entrepreneurs?
Do Boomers Make Better Entrepreneurs?
Re: 10 ideas to make you money in 2010
Share this article. Fund someone's dream.
Share this post and you'll help support entrepreneurs in Africa through our partnership with Kiva. Over
$50,000 raised
and counting -
Please keep sharing!
Learn more.
Featured

Expert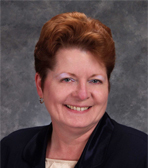 Leanne Hoagland-Smith
@coachlee
Visit website
| | | |
| --- | --- | --- |
| | Like this page? PLEASE +1 it! | |
Newsletter

Get advice & tips from famous business
owners, new articles by entrepreneur
experts, my latest website updates, &
special sneak peaks at what's to come!
Suggestions
Email us
your ideas on how to make our
website more valuable! Thank you Sharon
from
Toronto Salsa Lessons / Classes
for
your suggestions to make the newsletter
look like the website and profile younger
entrepreneurs like Jennifer Lopez.