Teleseminars - 3 Effective Types You Can Offer
---
---
Free PDF Download
Put Your Stake in the Marketing Position Ground - By Kathleen Gage
---
Offering
teleseminars
as a part of your services is a great choice for many entrepreneurs. Knowing which is the best can be a challenge. There are dozens of "types" of teleseminars to choose from. Below are three very popular types.
Preview Calls
If you are new to teleseminars, I recommend you start with a preview call format. This type of teleconference will be one of the most popular types of teleseminars that you offer. Basically a preview call is just what it sounds like. People get a taste of what a paid course will be about. However, to have a successful call, you have to be able to market it and sell on the backend. Marketing and selling will be covered in an upcoming lesson.
FAQ Call
Another
purpose
for teleseminars is to provide the most commonly requested information to your clients. If you have customers who seem to be asking the same questions over and over about your products and services, you could prerecord a session. When new clients come on board, you can give them a copy of the recording. This helps the client and saves you time. For example, let's say you are a
nutritionist
and you sell a very unique type of
nutrition
program. When your customers buy the program, they receive an instant download of the most common questions they will may have.
Expert Interview
Expert interviews are great because you can bring an incredible amount of value to your market. Hosting expert sessions is a great way to bring added value to your market. However, before you approach an expert you need to be prepared for the conversation. Know what you will say, why you are asking this particular expert and what the benefit to the expert is for joining in with you. As with any aspect of running a business, with teleseminars the more organized you are the better.
Related Articles
Market Your Expertise Online Through Teleseminars
Teleseminars for Virtually Any Need and Any Market
Recession proof your business with teleseminars
Twelve Creative Ideas for Using Teleseminars to Grow Your Business
Teleseminars - One of the Best Ways to Build Your Business and Your Revenues
The Power and Profit of Teleseminars
Six Step Checklist to Deliver Teleseminars
Teleseminars - Make Lots of Money With One Simple Strategy
Teleseminars - do you know which to offer your market?
Teleseminars -- Getting through the noise of the competition
Teleseminars - A Formula to Find Experts to Be Your Featured Guest
Teleseminars - Turn Content Into Money Making Reports
Teleseminars - Building Credibility Before, During and After
Attention Authors! Sell Lots of Books with Teleseminars!
Teleseminars - Making money with them
Zero Stress Selling: 5 No-Fail Strategies to Get More Clients and Fill Your Practice by Sue Kasson
Teleseminars - A Simple Formula For Developing Engaging Content Teleseminars - A Simple Formula For Developing Engaging Content
Teleseminars - Using Your Sig File in Forums For Visibility
3 Essential Teleseminar Marketing Tips
Isnít it Time to Add Teleseminars to Your Marketing Mix?
http://www.sandcconsulting.com
Free PDF Download
Put Your Stake in the Marketing Position Ground - By Kathleen Gage
About the Author: Kathleen Gage



RSS for Kathleen's articles - Visit Kathleen's website
Kathleen Gage: Receive Power Profits 101: Must-Dos in Marketing
to Make More Money This Month Than Your Entire Last Year! FREE video http://www.powerupforprofits.com/

Kathleen works with consciously focused speakers, authors, coaches and consultants helping them to build six figure businesses by packaging their knowledge so they can reach more of their market, impact positive change and create multiple streams of revenue.



Click here to visit Kathleen's website.

More from Kathleen Gage
Promoting Yourself on Facebook
Teleseminars Getting through the noise of the competition
Are you pushing enough with your online marketing
Making Money on the Internet Forget all the Hype You Have to Work at This
A Powerful ProfitGenerating Strategy Any Business Can Use

Related Forum Posts
Financial investment plans
Re: Ideas on Using Twitter for Business
Re: need pricing help please
Re: Surveys show more and more customers are cutting costs
Show the Benefits
Share this article. Fund someone's dream.
Share this post and you'll help support entrepreneurs in Africa through our partnership with Kiva. Over
$50,000 raised
and counting -
Please keep sharing!
Learn more.
Featured

Expert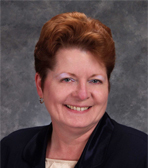 Leanne Hoagland-Smith
@coachlee
Visit website
| | | |
| --- | --- | --- |
| | Like this page? PLEASE +1 it! | |
Newsletter

Get advice & tips from famous business
owners, new articles by entrepreneur
experts, my latest website updates, &
special sneak peaks at what's to come!
Suggestions
Email us
your ideas on how to make our
website more valuable! Thank you Sharon
from
Toronto Salsa Lessons / Classes
for
your suggestions to make the newsletter
look like the website and profile younger
entrepreneurs like Jennifer Lopez.