Google is Like A Voting System
---
---
Free PDF Download
How to Expand Your Customer Base - By Paul Tobey
---
How
many
of
you have ever read a web page and you see something underline. When you mouse over it, a little hand appears. If you click on it, it goes
to
another website that's a backlink. The trick is to know what is a quality backlink, and exactly
how
many does one need to get to
the
top of the search engine.
Google finds its way around the
internet
by following links. Therefore, it may be suggested that links would be a critical piece to the search engine algorythm which ranks websites. Let's dispell a myth. It's not who gets the most visitors that gets to the top of a search engine. It's whoever is optimized the best, offering quality content, and has the best quality backlinks.
If a link on google is like a vote, then one must recognize that you need a
strategy
to get links. Please forget reciprocal linking. If you ask a friend, you link to me and I'll link to you, this is not a good strategy. In fact, reciprocal linking may hurt you more than you think.
Think about this way. If other websites are hosting a link to
your
site, that's like a recommendation saying you are a good source for value. The more that other sites are pointing to your site, the better. But what kind of link should that be? Which sites should those links be coming from?
These are some of the best kept
secrets
from the top internet marketers. Here are a couple of hints. The backlink should contain your keyword phrase. Links from .edu sites or .org sites are excellent. Backlinks from high quality valued sites such as Dmoz, Evan Charmichael, or sites with high PR ranks are also valuable. This is why an
expert
author may want to take time to deliver high value content to sites such as this.
Article Marketing is a great way to share your valuable content and information. Most article sites will take your article along with your backlink. There is high value in article marketing.
Get excited about this. I realize you may not know exactly how to do this, but you now have the top secrets that keep your competition at the top of a
Google
Search Engine. If this is holding you back, you need to look at your internet
marketing
plan to include a strategy to build your backlinks.
Related Articles
Occupy The Vote!
Making money with Google Sniper 2.0
BMW falls into the Abyss
What is Google Analytics?
Google Primer: 10 things you need to know (Part 1)
Marketing: Be \"The Best\" In Your City
Google Profiles
Google Adwords Warning - wasting money on broken destination urls
Social Bookmarking Sites: Why Using Them to Build Backlinks
SEO - How Important is Your Google Page Rank?
Get a payment gateway API developed by hiring a Google Checkout Developer
Why Is Google So Important
Stop Searching SEO Optimized WordPress Theme. Just 3 Plugins are Enough!
Does a Domain Name Help with Higher Rankings?
How To Set Up And Use Local Google Search
Google AdWords - 4 Factors That Determine How Much Money You Make (Or Lose)
Google Gadgets & OpenSocial: A Social Media Marketing Toolset
Google Me, Baby!
Searching For Answers
Google Adsense and How It Works
Free PDF Download
How to Expand Your Customer Base - By Paul Tobey
Related Forum Posts
Book: The System
Re: Internet Marketing Dashboard for Business Owners
Re: HOW TO: Upload Your Picture in 4 Easy Steps
How Do You Check Google Ranking?
Re: Cool Video - How Google Updates it's Search Algorithm
Share this article. Fund someone's dream.
Share this post and you'll help support entrepreneurs in Africa through our partnership with Kiva. Over
$50,000 raised
and counting -
Please keep sharing!
Learn more.
Featured

Expert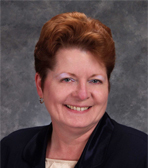 Leanne Hoagland-Smith
@coachlee
Visit website
| | | |
| --- | --- | --- |
| | Like this page? PLEASE +1 it! | |
Newsletter

Get advice & tips from famous business
owners, new articles by entrepreneur
experts, my latest website updates, &
special sneak peaks at what's to come!
Suggestions
Email us
your ideas on how to make our
website more valuable! Thank you Sharon
from
Toronto Salsa Lessons / Classes
for
your suggestions to make the newsletter
look like the website and profile younger
entrepreneurs like Jennifer Lopez.