Affirmations That Work
---
---
Free PDF Download
The Value of Branding - By Janet Beckers
---
Today I would like to share with you ideas on something known as the Law of Attraction. It's talked about extensively within The Secret; and millions of successful people all around the world know and use the Law of Attraction to generate the level of success they want.
The Law of Attraction is basically a law of the universe, similar to gravity. Gravity happens whether you believe it or not - if you toss something into the air, it's going to fall back down because of gravity. The Law of Attraction is about attracting things to you that you think about - if you are constantly thinking about negative things, you are going to be attracting more negativity into your life. On the other hand, if your thoughts are predominantly positive - you are going to be experiencing positive situations and additional good opportunities will present themselves to you. You attract similar things.
That being said, you can use positive affirmations to help attract the type of things into your life that you want to have and experience. It's important that your affirmations are believable to you, and that you say them in the present tense. In other words - you have to talk as if they've already come true in order for them to work.
If you want to become debt free and a millionaire, it is no good to tell yourself "I am going to be a debt free millionaire". What will happen is for as long as you say you are "going to be" debt free and a millionaire, you will simply be on your way to that stage. You will never actually get there because you are just "going to be" that.
Instead, your affirmations need to focus on what you want, as if it has already occurred in your life. You would say "I am a debt free millionaire", as many times a day as you could, for as many days as you could, until it became true. The trick is you have to believe it. As you believe it, you are on the frequency and sending out vibrations into the
universe
that will attract situations that are on that same wavelength. Opportunities will begin presenting themselves to you that you can then take action on and become one step closer to your goals.
If you find yourself having difficulty believing your affirmations, you may need to start with qualifiers. In other words, if saying "I am a debt free millionaire" when you are thousands of dollars in debt with no assets is not convincing you; start with something like "I am now ready to accept that I am now in the process of becoming a debt free millionaire." It's long, but if you feel better about saying it, that's what's important because the Law of Attraction works on your feelings.
Related Articles
6 Simple Tips to Create Remarkably Effective Affirmations
Using Affirmations and the Law of Attraction
Affirm Success
Affirmations
How to Deal with Anxiety Using the Power of Positive Affirmations
The Art of Changing Business Behaviors with 'BETTER' Affirmations
Positive Affirmations Killing Negative Thinking
Success Affirmations: Powerful Words for Improving Your Life
POSITVE AFFIRMATION : POWER TO LEAD
The Problem With Affirmations (And What To Do About It)
5 Tips to Boost Your Self-Esteem With Affirmations
This Motivates Readers Of Sales Letters & Emails To Take Action
Learn how to use affirmations and change your life, fast.
Positive Affirmations to Successful Thinking!
Money Affirmations That Make You Money
To be or not to be, that is the question
How to use affirmations to find meaning and move faster 2(2)
How to use affirmations to find meaning and move faster 1(2)
Affirming Others Builds Trust and Motivation
Positive Affirmations Can Change Your Life for the Better!
Free PDF Download
The Value of Branding - By Janet Beckers
About the Author: Janet Beckers



RSS for Janet's articles - Visit Janet's website
Janet Beckers is the host and founder of Wonderful Web Women. An award winning on-line community recognised for generous and honest marketing advice for women (and enlightened men) on the internet. To learn from the most successful women on the internet through live webinars, masterminds and forums absolutely free, visit http://www.WonderfulWebWomen.com and join today.
Click here to visit Janet's website.

More from Janet Beckers
Law of Attraction in Action

Related Forum Posts
Re: What inspires you?
Re: Focus on what you can do, and what you can solve and live a
Re: NEW VIDEO - What books should you read to learn about busine
Re: Five Personality Traits of Successful Business Owners
Re: Books for the Entrepreneur
Share this article. Fund someone's dream.
Share this post and you'll help support entrepreneurs in Africa through our partnership with Kiva. Over
$50,000 raised
and counting -
Please keep sharing!
Learn more.
Featured

Expert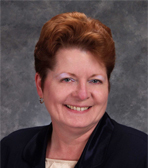 Leanne Hoagland-Smith
@coachlee
Visit website
| | | |
| --- | --- | --- |
| | Like this page? PLEASE +1 it! | |
Newsletter

Get advice & tips from famous business
owners, new articles by entrepreneur
experts, my latest website updates, &
special sneak peaks at what's to come!
Suggestions
Email us
your ideas on how to make our
website more valuable! Thank you Sharon
from
Toronto Salsa Lessons / Classes
for
your suggestions to make the newsletter
look like the website and profile younger
entrepreneurs like Jennifer Lopez.