Promotional Products – Successful Way of Brand Endorsement #V3
---
---
Free PDF Download
Trade Show Marketing Made Easy With Promotional Products: - By jules rosen
---
Promotional Products are a great way for brand endorsement and turn out to be instant hit with the people. Usually
promotional
products are distributed free of charge along with a company's logo and their tag line. The ultimate aim of distributing
promotional products by way of endorsing products is brand promotion. The products that are used as an endorsement include commemoratives, gifts, business gifts, prizes and other valuable items. These incentives are given on
special occasions
like annual conferences, press conferences, special draws during trade shows, unique events organized by the company etc.
There are a variety of benefits of distributing promotional products. For example distributing some curious
promotional product
as a gift at a
tradeshow
will definitely usurp traffic. Hence it will boost the brands identify among the consumers. Consumer will definitely give a
heed
to the
brand name
while using the product and will give a mouth of word
publicity
for the brand. It is a simple and successful way of brand endorsement.
This technique of distributing
promotional products
is a splendid way for not only educating public on
public awareness
through different campaigns on road safety, cutting of trees,
health hazards
and environment related subjects etc. but is also a simple tool to promote your products and services.
Various
public surveys
have also established that endorsing products by this practice had increased the sales of the companies by leaps and bounds. With this result apart from big companies various small companies are also employing this method to promote their products and services among masses.
With the
introduction of internet
now companies can decide in a
jiffy
which product to choose from for their promotional
product endorsement
and whether it communicates with the services and goals of the company, and how much it would cost. Apart from this the websites also give
tips and tricks
of choosing promotional products also. Companies can even place orders online. But it will be a good idea to check the quality of product in reality before giving orders. Low quality promotional products give a bad name to the company apart from giving financial loss.
As the businesses are facing
recession
in the market, it will be a good idea to provide eco-friendly products like
shopping
bags as promotional products along with
Company's logo and tag line, as this is a sure way of elevating a slow business to great heights. On comparing it with a print or
television
advertising, brand endorsement is the cheapest way of advertising. It is hard for a company to get its name and fame instantly but by distributing promotional products a company gets an instant name among people who are sure to remember the name and logo of the company in the years to come when the gift turn out to be of any use for them.
#V3
Related Articles
Promotional Products – A Successful Way of Brand Endorsement --V3
10 Reasons why to use Promotional Products
Cheap Promotional Products
Promotional Products are a Key Ingredient in Integrated Marketing
Promotional Products Revealed to be Most Affordable Effective Way to Advertise
Nine Reasons to Use Promotional Products
Promotional products: the Multifunctional roles -
Promotional Products - One of the Most Significant Tools for Propagating Brand Name V5
Promotional Products - One of the Most Significant Tools for Propagating Brand Name
Promotional Products - Advertising on Steroids V4
Promotional Products Produce Better Results
5 Tips on How to Choose Which Wholesale Promotional Products to Offer
Everything About Promotional Products SIX VERY GOOD TIPS
The Power of a Brand Name and how to make your own brand powerful
Promotional products for your company's anniversary
A Basic Guide to Promotional Products
Tape Measures are your Best Friends for Advertising:
Promotional Products Industry History and Overview
Promotional Giveaways are Smart Business
Promo Products build recognition for your brand
Free PDF Download
Trade Show Marketing Made Easy With Promotional Products: - By jules rosen
About the Author: jules rosen



RSS for jules's articles - Visit jules's website
Julius Rosen has been involved as a direct import specialist with the business gift, premium and advertising specialty industry for over 30 years. He currently runs www.bestlogoproducts.com which provides low priced custom imprinted promotional products such as pens, key tags and squeeze balls. Promotional products inclde items such as imprinted pen, calendars, stress balls and are items often given out free to clients and potential customers as well as thank you's to employees. They are used as trade show giveaways as well as for open houses when business open etc. Free additional articles on promotional products usage are available here => www.bestlogoproducts.com www.bestlogoproducts.com/blogspot.com
Click here to visit jules's website.

More from jules rosen
Promo Products build recognition for your brand
Promotional products a means to cultivate school spirit
Tape Measures are your Best Friends for Advertising
Promote your business in the most wild and wacky ways K7
Promotional products offer you a unique opportunity

Related Forum Posts
Advertising is the essential
Re: Social Networking Site Endorsements
Re: What's 1 word to describe what your business will be in 2012
Re: Best Internet Marketing Strategy
Re: What's in a Name?
Share this article. Fund someone's dream.
Share this post and you'll help support entrepreneurs in Africa through our partnership with Kiva. Over
$50,000 raised
and counting -
Please keep sharing!
Learn more.
Featured

Expert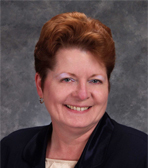 Leanne Hoagland-Smith
@coachlee
Visit website
| | | |
| --- | --- | --- |
| | Like this page? PLEASE +1 it! | |
Newsletter

Get advice & tips from famous business
owners, new articles by entrepreneur
experts, my latest website updates, &
special sneak peaks at what's to come!
Suggestions
Email us
your ideas on how to make our
website more valuable! Thank you Sharon
from
Toronto Salsa Lessons / Classes
for
your suggestions to make the newsletter
look like the website and profile younger
entrepreneurs like Jennifer Lopez.