When the Going Gets Tough, the Tough Log On
---
---
Free PDF Download
When the Going Gets Tough, the Tough Log On - By Ajay Prasad
---
Let's face it: the 21
st
Century is scary. We are burdened with international conflicts producing widespread violence, countless celebrities falling victim to the perils of the spotlight, an economic downturn that is constantly changing the course of history, and the most hair-raising, spine-chilling blood-curdling, make-you-jump-out-of-your-seat phenomenon of them all: the Social Web. Yes, that's right, this includes the same social networks that we all log on to every day to share our worldviews and thrust our grievances into the public arena.
Social media has become the quintessential mode of communication in this new era of technology, integral in all facets of our daily lives. As the masses have flocked in unison to different social networks, businesses have also jumped on the bandwagon, forced to interact where prospective customers linger and ultimately endeavor to persuade them to purchase their products and services. As the Social Web continues to rapidly evolve, companies are increasingly spending more time and resources on casting their nets around endless schools of consumers and influencers.
However, as businesses are both competing against each other
and
trying to make sense of seemingly immeasurable results, they are forced accept the sweeping trends and dive in face first. Today, many companies have Facebook pages and Twitter handles and use them quite regularly, but in the end they are faced with the same problem: they have no idea what they're doing. Everyday millions of ideas, promotions and events are being tossed around, costing millions upon millions of dollars in strategy and execution, but many have little to no idea exactly where they are channeling their energy.
In order to find relevant Friends and Followers and turn a social networking effort into a success story, you must brainstorm creatively and build your campaign from the ground up. Measuring the return on investment, or ROI, of what you do on networking sites and the activity that you engage in is essential to ultimately ensure clear vision, maintained focus, and the most important of them all: increased revenue.
Know your starting point.
In order to see what you've achieved, you need to have a point from which you can measure results. Look and record your starting numbers (or current ones if you have already begun social media marketing efforts), including all financial figures, website traffic, foot traffic, the proportion of old versus new customers, and how much customers are spending per transaction.
Total your costs.
Simply put, your return on investment is the ratio of how much you have spent to how much money you have made. Although seemingly unquantifiable in many business areas,
especially
with social media marketing, it is imperative to calculate what you spend on SMM versus what you gain because, at the end of the day, finding that magical $Net is your primary goal.
To do this for SMM, subtract the money your company spends on establishing and fulfilling your online identity from the total profits that enterprise brings in. Then, divide this number by your original investment. This becomes convoluted as you figure that not all profits come with a dollar sign in front of them – a large element inherent to SMM is brand awareness and recognition; although profits might not be coming in today, they very well could come down the road as your business becomes ingrained in the subconscious of unsuspecting participants. (Everyone is a participant if they log on – a truly brilliant aspect of brand building, to say the least.)
Thus, although time spent and the possibility of future financial gains cannot be measured, you can obtain a reasonably accurate picture of your total overhead by factoring in operational costs, including the time spent on SMM (research, brainstorming and execution) multiplied by a decent hourly wage, overall computer costs, and Internet bills, among others. When you add these factors together, you have your total investment.
Examine your results.
With millions of disparate pieces of information floating around the Social Web, it is imperative to locate your target markets and find what works best for
your
business. What type of activity gets people to respond and interact? Is it asking questions? Sharing jokes and lamely amusing cartoons? Randomly talking about sports or politics? What kind of content engages your audience and inspires discussion? These are the questions that you need to be asking yourself.
Use past activity as a learning curve to help you strategize and create more meaningful content for the future. Social networks and participants are constantly evolving, and in order to keep up with everything that is happening, you too must constantly tweak your SMM campaign according to what rouses interest and triggers involvement.
Make a results report chart every month.
This includes each day's posts and the responses they induce (such as Comments, Likes, Impressions, Re-Tweets, and so forth). Then, at the end of each month, take the top 5 most popular posts and the 5 least responded to, and observe their similarities. Are the top 5 posts all asking a question? Or containing a quirky cartoon? Or linking to some random and surprisingly useful YouTube video? When you pick up on trends and discern what exactly drives your audience, you are undoubtedly one step closer to SMM success.
Use a spreadsheet to record your SMM engagement data. The first row should use date, time, post type, post content, #comments, #likes, Impressions. This will give you results at a glance.
Now you can take your new web of knowledge and insights and use it to lure more participants into your social networking trap – although, for practical purposes, it is highly discouraged to parade cunning in your campaign.
Nonetheless, your strategy for the following month will be more targeted, and you can continually hone your tactics as time passes and focus on other key aspects of SMM, like getting more Friends and Followers. The unremitting nature of social networking may be daunting, but these small steps are crucial to grasp the many opportunities that ultimately transcend online spheres.
Quantify your results.
Once again, the bottom line
is
your bottom-line: a profitable ROI. To calculate this, take a snapshot of your company's SMM financial records after a month of your online endeavors, just as you did in the beginning. Subsequently, subtract your starting revenue from the revenue gained after a month of activity (your current figure); this shows your financial gains with SMM and, of course, other marketing undertakings as well.
To more accurately calculate your SMM ROI, you need to factor in what you paid to operate the campaign. If you pay an employee an hourly wage of $20, and they spend an hour on social networking sites every working day, that adds up to 5 hours per week, or 20 hours per month (4 weeks); consequentially, the labor involved in your SMM efforts equals $400 total. Using the original formula and assuming, say, a $1000 increase in sales, that means that your resulting SMM ROI is $4 (a $1000 increase in profits, minus $200 in labor, divided by that $200 cost again). Thus, for every dollar that is spent on social networking, $4 of profits are earned, a 4:1 ratio.
Remember the intangibles.
As you delve more deeply into the success of your business ventures, intangibles definitely arise, which convolute the exact ROI a bit. With multiple accounts and steadfast engagement across several different social media sites, strong brand visibility and recall are created, which are
very
attractive to search engines. As SMM and Search Engine Optimization (SEO) overlap, links and all online
traffic
they produce become critical to a successful campaign. Google and other
search engines
assess the value of each link and the overall content contained within each one based on how they relate to your overall business and main website.
Social media sites not only provide more links with your company pages, but as people share links through Comments, Re-Tweets, and so forth, these links go viral, meaning that there are more links being shared and pointing back to your site. Since they are natural links, signifying that they are organically shared by the online community and not paid for, search engines favor your business more and your search engine rankings will consequently improve. This will help you get on the first page of search results, which not only boosts brand visibility and recall, but also increases your business' profits. Other intangibles exist, like time of year, weather and supply-and-demand factors to name a few, which are also not clearly visible in your SMM ROI. However, in the overall scheme of things, these ambiguities are some of the greatest advantages that sound SMM campaigns provide.
At the end of the day, though, paying attention to your expenditures versus profits is essential to help focus your SMM campaigns and efficiently manage your time. The Social Web is a vast expanse that continually presents new challenges and evolving trends that must be adapted to and expanded upon. In time, its complications become its fundamental advantages, as word-of-mouth marketing and discussions amongst peer groups about your products and services will help strengthen your business down the road. Although your ROI might not be what you want it to be today, there are endless possibilities for growth and expansion as SMM will increase brand awareness and ultimately inflate your capital gains.
Related Articles
A Tough Economy Can be Good for Your Career
The Entrepreneurial Author: Surviving Tough Economic Times By Jay Conrad Levinson and David L Hancock Foreward by Rick Frishman
Making Money in an Economic Downturn
How not to avoid tough conversations
One Tough Thing You Need To Do Today
We Can Do This
Will You Choose Sales Success or Sales Distress?
When Business Runs Dry...It's The Time To Turn On The Tap! How to Survive The Hard Times.
How to Cut the Tail Off of a Dog - Making Tough Decisions
Leadership & Courage
Tough Decisions... it's not about pleasing everyone!
Is My Boss an Idiot? Clues you may have an IDIOT for a boss...
Beating Your Own Best
Leadership Tips for the Manager Who is Too Tough
Stopping Workplace Drama: Navigating Tough Conversations (Tip #70)
6 Tips To Thrive In A Down Economy
Get going to get results
Downturns and Guerrillas
Mental Toughness
Successful Entrepreneurs - 3 Must Have Characteristics
Free PDF Download
When the Going Gets Tough, the Tough Log On - By Ajay Prasad
About the Author: Ajay Prasad



RSS for Ajay's articles - Visit Ajay's website
Ajay is the President & CEO of Global Marketing Resources, an Orange County Website Design company that offers ecommerce partnership, Internet marketing, local search marketing and consulting for small and medium businesses. Prior to GMR, Ajay had over 17 years of marketing & business management experience at senior executive positions in marketing at large, medium size, and start-up companies. Ajay has been quoted in major newspapers (Restaurant, Dallas Morning News, San Jose Mercury News, The Wall Street Journal, etc.) about his views on restaurant & car navigation industries.Ajay is co-author of "Plant Your Online Biz Money Tree" the ebook taking the entrepreneur world by a storm and author of the book Local Search Marketing Secrets Unveiled.

Click here to visit Ajay's website.

More from Ajay Prasad
Trust Your SEO Company With Open Eyes
Are You a Forced Entrepreneur
Is your Online Business Making This Mistake
Why Your Website Designer Should Know Business
When the Going Gets Tough the Tough Log On

Related Forum Posts
Re: What I'm reading this weekend - Nov 5, 2010
Re: Quote of the Day - ?"Just because you come up against a wall
Re: Kevin. What happened to all others moderators?
Dramatized the product
Re: Obama Wants Social Security for Illegals
Share this article. Fund someone's dream.
Share this post and you'll help support entrepreneurs in Africa through our partnership with Kiva. Over
$50,000 raised
and counting -
Please keep sharing!
Learn more.
Featured

Expert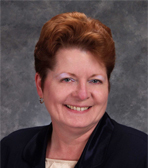 Leanne Hoagland-Smith
@coachlee
Visit website
| | | |
| --- | --- | --- |
| | Like this page? PLEASE +1 it! | |
Newsletter

Get advice & tips from famous business
owners, new articles by entrepreneur
experts, my latest website updates, &
special sneak peaks at what's to come!
Suggestions
Email us
your ideas on how to make our
website more valuable! Thank you Sharon
from
Toronto Salsa Lessons / Classes
for
your suggestions to make the newsletter
look like the website and profile younger
entrepreneurs like Jennifer Lopez.