Ready, Fire, Aim
---
---
Free PDF Download
Are you Stuck in Failure? - By Rebel Brown
---
That's kinda backwards, isn't it?
I catch myself
doing
it all the time. I get an idea, remember something I need to do, all while I'm in the middle of something else. I'm distracted by the new thought, so I get up to go fix whatever, grab whatever, do whatever, so I can come back and focus. But then sometimes I can't remember where I was going or what I was going to do. Or I see something along the way and stop to do it, then move on to something else, and remember my original goal, um well, sooner or later.
50+ mentalpause may be partially to blame.
But not really.
The pressure to deliver is the prime suspect. We have to do something to feel worthy, to make progress, to stay ahead of the crisis that is sure to come. So we rush into action, ahead of
thinking
through our plan. We
focus
on the doing more and more, pointing to activity as progress. We
take action
without fully understanding our
strategy
and
goals
- without a picture of success.We do, do and do again and wonder why we never reach our goal.
We're so busy doing, we don't know when we're done.
We head into markets, firing with all our value, assuming something will hit a willing buyer right between the eyes. We send out
marketing
campaigns every week - cover the proverbial wall with stuff - assuming something will stick. We cold call potential
customers
with the same androgynous script, firing our chest-thumping
messages
at them before we understand their specific goals or focus.
Doing without a goal is wasted energy.
A crisp, well-defined goal helps us tune our doing to be most effective. With a specific goal in sight, we can
leverage
all of our actions into a coordinated effort. When we have a target in mind, each step of doing becomes a building block for reaching out ultimate goal. We're more efficient, we get more done and we're more successful.
We can only hit the target when we aim first.
So the next time we get that urge to rush out and do something for the sake of doing, let's all slow down. Plan, take aim and then do. We'll get much better results. And who knows?
We might just hit the bulls-eye!
Related Articles
LEADERS HAVE BLOOD GROUP OF FIRE POSITIVE.
LEADERS LIVE WITH BLOOD GROUP OF " FIRE POSITIVE."
Becoming An Online Entrepreneur: Keep Your Fire Burning
Keep Your Fire Stoked
3 critical elements of a research survey. Part 3 – Analysis.
Car Insurance - Fire and Theft Coverage
Smart Women Develop a Mindset Ready Fire Aim
Are You Firing On Your Prospects In Your Quest to Increase Sales?
What Comes First? Ready..Aim..Fire?
Extreme Value Theory and Jeff Smith
The fire alarm rings during your presentation
The Tale of the Toothache
Smart Women Ignite Their Fire
Trimming Startups, One Inscrutable Position at a Time
Building Bares All - Property Insurance
From Our Q&A "Can I deduct my Gun"
Starting a business…Look before you leap...no really!
Ready, Fire, Aim
Entrepreneurs – Your Check List For Starting A New Business
Power of Profitable Breaks
Free PDF Download
Are you Stuck in Failure? - By Rebel Brown
About the Author: Rebel Brown



RSS for Rebel's articles - Visit Rebel's website

Click here to visit Rebel's website.

More from Rebel Brown
Stop Blaming Sales
Accentuate the Positive
Preempting Perception
But We CANT
Convenient Commitments

Related Forum Posts
Re: Forum Upgrade
How can I best help you?
A Mobile App Or A Mobile Website?
Re: Quote of the Day - "The path to success is to take massive,
Re: Urban market promotion
Share this article. Fund someone's dream.
Share this post and you'll help support entrepreneurs in Africa through our partnership with Kiva. Over
$50,000 raised
and counting -
Please keep sharing!
Learn more.
Featured

Expert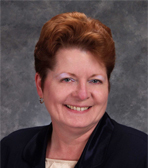 Leanne Hoagland-Smith
@coachlee
Visit website
| | | |
| --- | --- | --- |
| | Like this page? PLEASE +1 it! | |
Newsletter

Get advice & tips from famous business
owners, new articles by entrepreneur
experts, my latest website updates, &
special sneak peaks at what's to come!
Suggestions
Email us
your ideas on how to make our
website more valuable! Thank you Sharon
from
Toronto Salsa Lessons / Classes
for
your suggestions to make the newsletter
look like the website and profile younger
entrepreneurs like Jennifer Lopez.