Examine Buy In with Stakeholder Analysis
---
---
Free PDF Download
Opening a New Office Location - By Jesse Hopps
---
Examine Buy In with Stakeholder Analysis
Identifying the main stakeholders and their level of influence can be vital to the success of your project. Stakeholder analysis involves recognizing individuals and groups with the power to either sway or make a key decision.
Mapping can be used to get a deeper understanding of the position and motive of each stakeholder involved in the decision making process. Use Demand Metric's
Stakeholder Analysis Matrix
to document key influencers and to understand how your efforts can be channeled more effectively.
What are the Key Stakeholders Types?
Decision Makers
Executive Influencers
Executive Buyers
Technical Influencers
Technical Buyers
End Users
Consultants
Project Team
Other
What are the Drivers for Decision Support?
Influence- how much influence does this stakeholder have in the decision?
Interest- what is the current level of engagement and interest?
Power- how much organizational power does this person possess?
Buy In- to what degree does the stakeholder support the project or sale?
Current Support- is the support level High, Moderate, or Low?
Flexibility- how likely is this stakeholder to change their mindset?
Action Plan:
Prepare a Stakeholder Analysis- Use Demand Metric's Stakeholder Analysis Matrix to assess the influence and buy in of key stakeholders.
Identify Risks & Threats- Examine your Stakeholder Analysis Map to determine which stakeholders could be a threat to project success.
Develop Action Items- based on your analysis, develop action items and key success factors for each stakeholder and follow up to monitor progress.
Update your Matrix- when new information related to interest, power, support level, and flexibility is learned, update your stakeholder matrix/map.
Communicate with Project Team- share your results on a weekly basis.
Related Articles
Stakeholder Management Skills - Assessing Their Impact
Ten Things You Can Do To Improve Your Strategic Influencing
10 Things to Consider When Examining a Potential Business Acquisition
Financial Analysis: A Tool that Each Business Owner Needs to Use
Stakeholder Management - Get Ready To Get Creative!
MIND TRAP: Following Fads and Fashion
The Infinite Loop to Nowhere
Goals are Dreams with Deadlines: How Goal Clarity Will Get You Where You Want
Why Six Sigma Initiatives Fail A PI Q and A
Improving Supplier Delivery using Lean and Six Sigma
Analysis of Twitter Buying Tweetie
SWOT Analysis: Understanding Strengths, Weaknesses, Opportunities and Threats
Number of SKUs and Business Complexity
Stakeholder Management - Capturing The Valuable Learnings
Increasing Marketing Supplier Performance Through Business Strategy Alignment
Financial Analysis
Stakeholder Management - Using The Team To Share The Load
Careful Consideration and Analysis
How does the complexity theory apply to business? (A Brief Dialogue)
Just how does Analysis Paralysis or avoidance issues affect you in your business?
Free PDF Download
Opening a New Office Location - By Jesse Hopps
About the Author: Jesse Hopps



RSS for Jesse's articles - Visit Jesse's website
Jesse Hopps founded Demand Metric in October 2006 and is the active President & CEO, focusing on sales & product development. Prior to Demand Metric, Jesse worked as an independent consultant specializing in Internet Marketing and Business Continuity Planning. He began his career with the Info-Tech Research Group in London, Canada, where he helped contribute to their explosive growth. Jesse holds a business degree from the University of Western Ontario and lives in Panama City, Panama.
Click here to visit Jesse's website.

More from Jesse Hopps
Cold Calling Guide
How To Guide: Lead Generation
Lead Generation Strategy Guide
Email Marketing List Building
Podcasting Best Practices

Related Forum Posts
Re: Onpage Optimisation
Re: Reduce Bounce Rate
Re: Improving Cash Flow
Re: Social financing solutions...
Definitions of merger
Share this article. Fund someone's dream.
Share this post and you'll help support entrepreneurs in Africa through our partnership with Kiva. Over
$50,000 raised
and counting -
Please keep sharing!
Learn more.
Featured

Expert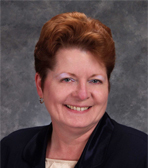 Leanne Hoagland-Smith
@coachlee
Visit website
| | | |
| --- | --- | --- |
| | Like this page? PLEASE +1 it! | |
Newsletter

Get advice & tips from famous business
owners, new articles by entrepreneur
experts, my latest website updates, &
special sneak peaks at what's to come!
Suggestions
Email us
your ideas on how to make our
website more valuable! Thank you Sharon
from
Toronto Salsa Lessons / Classes
for
your suggestions to make the newsletter
look like the website and profile younger
entrepreneurs like Jennifer Lopez.